Intuitive Code, Autonomous Trading division, sold its stake in Spotify near its disclosed price target on the Blog downgrading to Junk acquiring a massive short position in a bubble stock ahead of a crash in the markets.
Sell Everything Ahead of the Stock Market Crash!
Sell everything and go short! The stock market is going to crash fools. Savvy investors are having their best year ever in the stock market since the Great Depression!
No Upside! Stock Crash Imminent!
When a stock is near the upside target no one is buying except the stupid American believing in scams and miracles! Sell and go short NOW!
---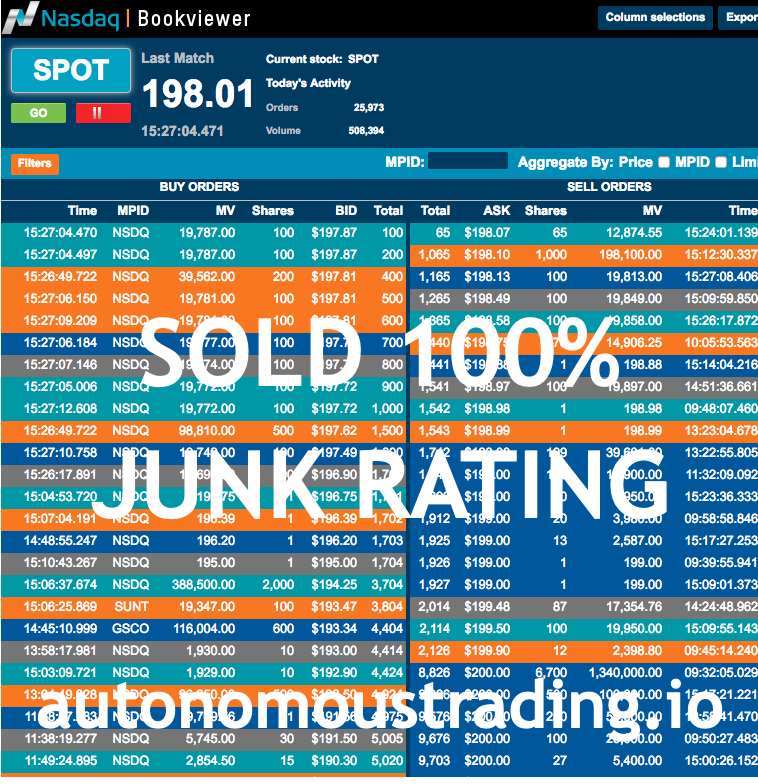 ---
We made a killing squeezing shorts to the very top, and now we squeeze every long down to the bottom. There has never been better time to be in the markets. Alex Vieira, CEO
---
Spotify share price closed the session at $139 seeing the crowd running for the exit while everyone else is laughing all the way to the bank.
Alex warned investors for a bear market and crash as outrageous valuations became the new norm. Since then, investors had time to dump stocks at new all-time highs going short.
Learn more about Autonomous division
---