Autonomous Vision Fund Sells Nvidia Downgrading to Strong Sell $294
Autonomous Vision AI Fund got rid of its stake in Nvidia and AMD downgrading to Strong Sell. Nvidia was sold at a price of $293.4 while AMD was sold at $34. Both stocks were sold while Wall Street raised price targets to $400 and $40 respectively.
Selling Nvidia Downgrading to Strong Sell
Firstly, we got rid of Advanced Micro Devices (AMD) at $34 unloading our stake while the stupid crowd was frenetically buying shares on upgrades. Secondly, we got rid of Nvidia (NVDA) acquiring a massive short position.
The Stock Bubble is Going to Burst Get Out Now Sucker!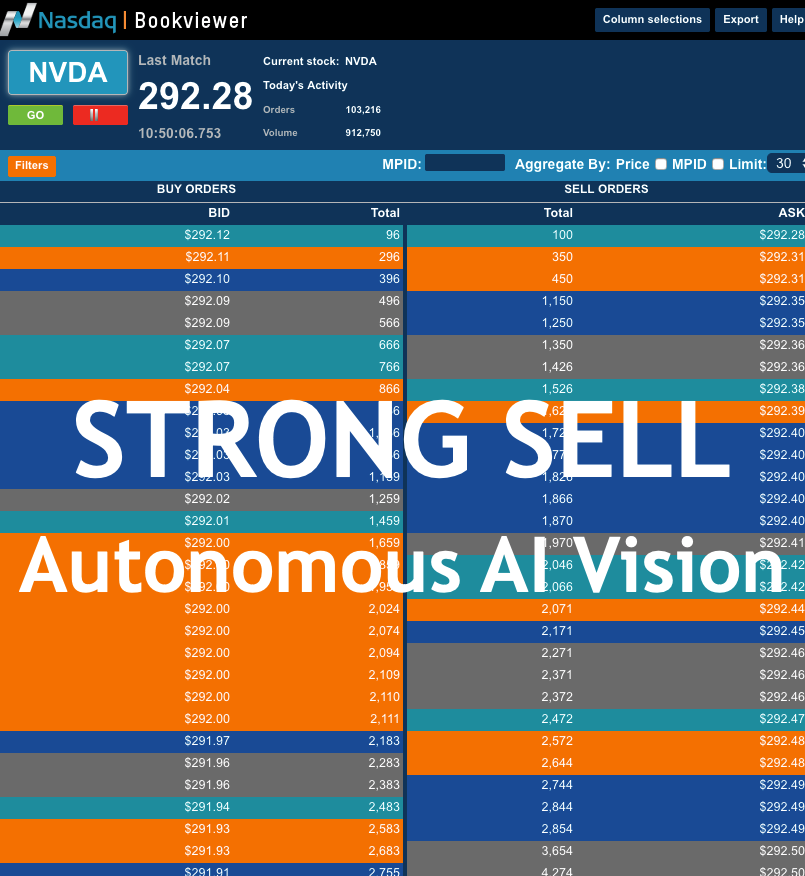 ---
Autonomous Trading Sells Nvidia $292.4 Making FIVE Digit Profit by IntuitiveCode on TradingView.com
---
Nvidia Share Price Plunges the Most in Years Entering Bear Market Territory
We started investing in Nvidia (NVDA) at a price of $16 average recommending buying the stock as a long-term investment. As Nvidia (NVDA) approached $300 with Wall Street raising its price target to $400+, the fund saw a lifetime opportunity to unload at new all-time highs.
---
Subscribers to basic plans BOTO and BOT1 have made a fortune investing in Nvidia with us. Vieira
---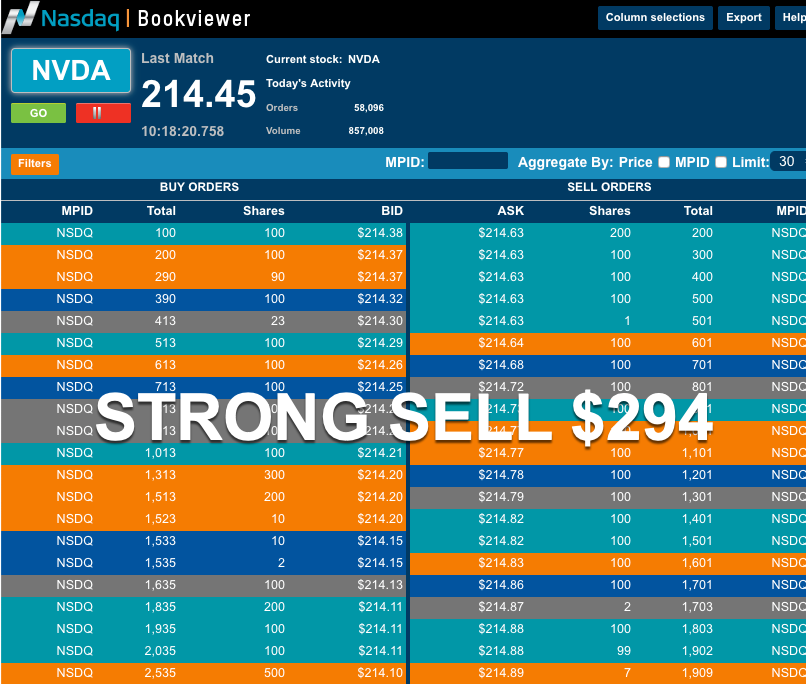 ---
To learn more about Autonomous Vision AI Fund and its strategy refer to this article.