Autonomous Vision AI Fund Doubles Short Position in Netflix
The pain is far from being over to Netflix investors despite the recent blowout quarter. Autonomous Vision AI Fund who started investing in Netflix at single digits urged investors to double their short positions ahead of the coming stock market collapse.
Selling Everything Going Short
You should consider selling your entire portfolio in the U.S stock market ahead of a nasty crash, but you can continue buying ahead of your account going down to zero. There is a clear choice to be made.
Those fools buying Netflix shares on a blowout quarter are now down significantly hoping for a come back!
---
I used Netflix blowout quarter to double the size of my short position which I initiated when Alex sold its stake near $420. Nikolay
---
---
The folks at Micron never believed they would see a meltdown despite the numerous warnings from very top, but stupidity is one of the main qualities of the crowd.
---
I started investing in Netflix at single digits! Do you really believe I am going to lose money betting against American crooks who were calling Netflix a dog back then? Don't make me laugh! Nikolay
---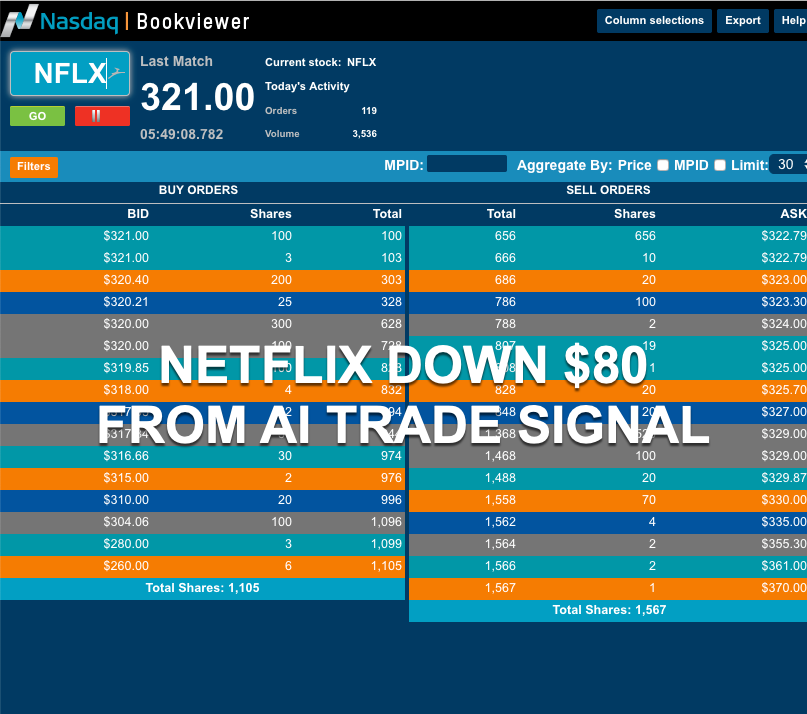 ---
A nice picture of the futures market with multi-billion profits at Autonomous Vision AI Fund $QQQ $DIA #SPY #stocks #trading https://t.co/O2PlSK6SFV pic.twitter.com/TcZO3c98FZ

— ALEX (@vieiraUAE) October 23, 2018
---
Learn more about Autonomous Vision AI Fund.