Netflix Share Price Zooms to $401 on AI Forecast Blowout Earnings
Cover your short positions today! Netflix is a multi-billion dollar profit investment opportunity at rock bottom prices now that stupid Americans capitulated deceived by crooks and criminals!
Netflix Strong Buy Ahead of Earnings
Intuitive Code and Autonomous Trading are back buying Netflix with both hands as Wall Street is reducing estimates ahead of a blowout quarter! Netflix has been a long-term investment since single digits.
---
NETFLIX BLOWOUT EARNINGS IS OUT! STRONG BUY by IntuitiveCode on TradingView.com
---
---
Netflix share price soars above $400 as short sellers cover at dramatic losses!
Netflix investors have once again been scammed by American crooks ahead of a blowout earnings quarter confirming that Americans are the most stupid people in the civilized world.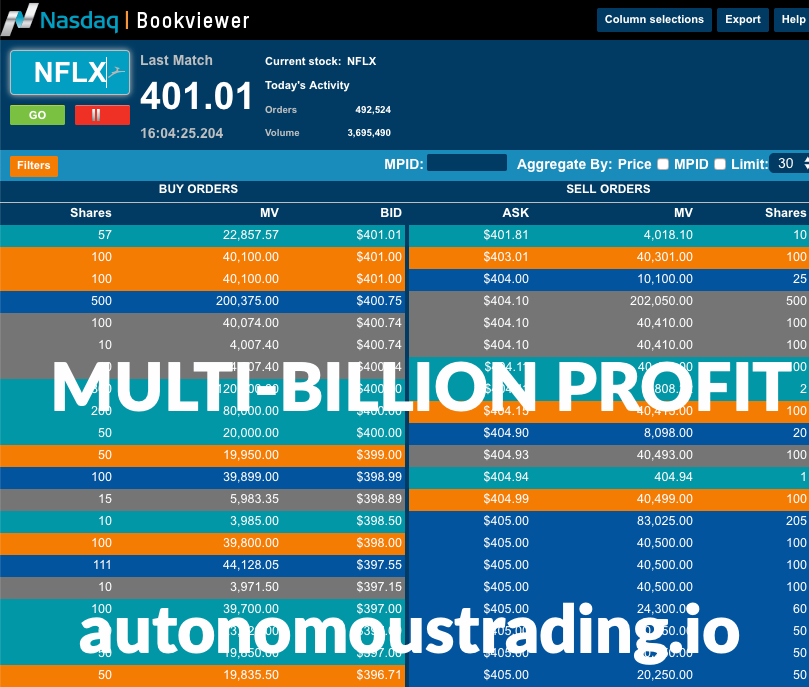 ---
Ahead of the previous earnings report, Intuitive Code urged Netflix investors dumping on the stupid American retail crowd at $420 as Wall Street raised estimates ahead of the collapse. Never trust a stupid American. Vieira
Apply now for the next multi-billion investment opportunity!