Chinese Equities to Crash in 2018 Best Stocks to Sell Short Now!
Chinese equities are going to crash in 2018 says the world's best analyst for China stock market. Herein, find some of the names to sell going short ahead of the collapse in the Chinese tech sector. It's free and investors are making millions of dollars.
MOMO Downgraded to Strong Sell $52
MOMO is one of our largest short positions in the overvalued China tech sector, but also a free stock pick to make millions of dollars in the China stock market.
To learn more about other names to crash refer to these articles.
AI Vision World's Largest Fund Crashes Chinese Tech Stocks Like Butter
Shares of ADR MOMO crashed down to $24.8 within less than two months as more than 20,000 users assumed short positions in the name following the free advise of the world's best analyst for China stock market.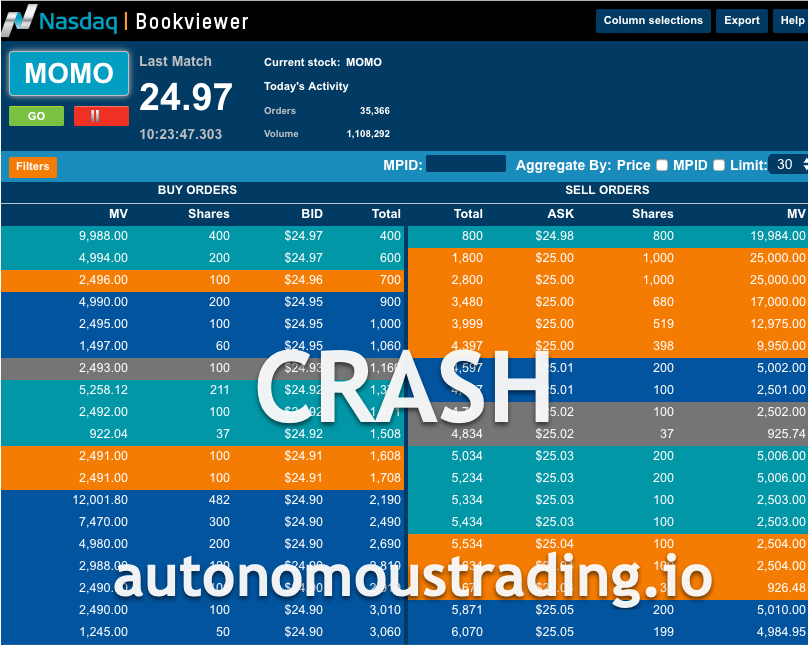 They said that cryptocurrencies would never crash, it was impossible because it is the next big thing! We proved them all wrong making the calls from the top.
They said that one cannot predict a top in Amazon with 100% accuracy, it is impossible! It's impossible because fraudsters do not comprehend how actually it is done in real-time from those invested in Amazon from $77.
They also say that sometimes one can get lucky, but it is mathematically impossible to do it one thousand times, however, an ignorant fails to comprehend who has the power and money to do it whenever it is necessary.
They also said that a bear market is not possible, much less a crash, it's just a simple correction, but we proved them all wrong helping everyone else to achieve the highest return on investment in the markets ever instead of losing money following the investment advice of crooks.
They also said that it is impossible to predict a market top and a bottom. It's certainly impossible for those who were downgrading stocks in 2009 at the bottom just to raise targets to absurd levels in 2018, but again we demonstrate that fraudsters have never been a reliable source of information.