Tesla Bears Willing to Short Massively on Stellar Earnings Report.
We were waiting for Tesla share price to gap up on earnings as it occurred last quarter, but looking at the numbers there is not much doubt left. Tesla remains a fraud. Hopefully, new buyers will step in joining the frenzy crowd.
Tesla Moment of Truth is Coming.
What Tesla share price is doing after-hours does not matter to long-term investors. We are looking for selling short massively on strength now that the company reported "stellar" earnings.
Right now, the important is to let the crowd bid up Tesla share price the higher it goes the more it will crash. The brightest Tesla employees abandoned the ship forever, surely they did not want to celebrate fake numbers.
Tesla share price rallied after the company reported better than expected earnings, but Tesla is seen as a worthless equity, therefore our price target changed from $330 to zero.
---
---
Now that bears turned into bulls and new bulls joined the race the best days might be gone for Tesla. The company has yet to pay its debt plus exhibit a profit according to standard international accounting rules. The equity is worthless.
---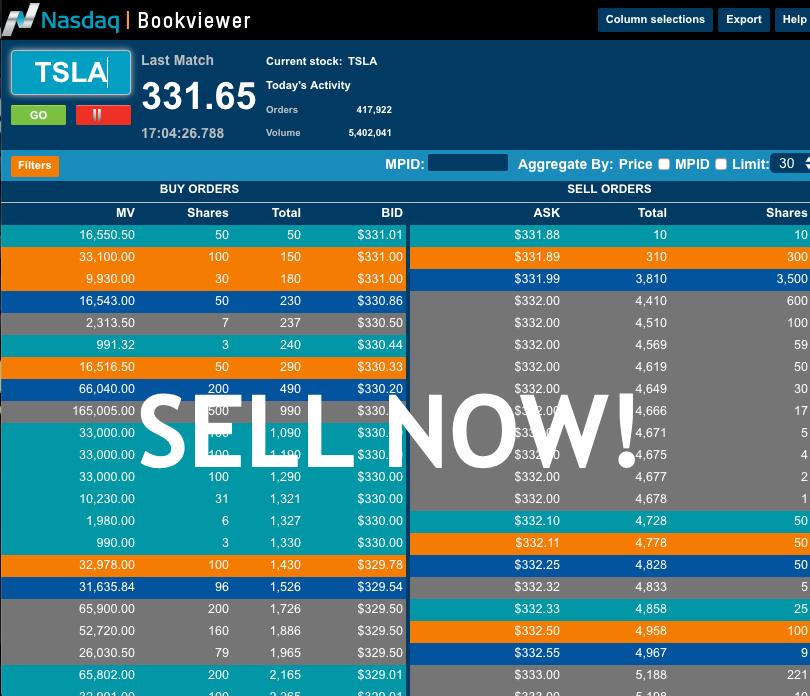 Unfortunately, for bulls there are no miracles, one day you will be gone just like it did happen to everything else! Tesla is seen as worthless for long-term investors.
---
Although our accounts payable increased as expected, our accounts receivables also increased by a similar magnitude since the quarter ended on a Sunday, which limited our ability to collect cash from the banks financing our customer loans.
---
The standard Model 3, starting at $35,000 with 220 miles of range and a 0-60 mph time of 5.6 seconds, should be available in the U.S. in November 2017.
---
On the latest call, Elon Musk continued saying Tesla isn't anywhere close to being able to produce the $35,000 version because of cost issues, so why was the company guiding to it being available a year ago?
---
Tesla share price upside (risk of remaining short) is available in our plans for Tesla investors and traders, Tesla Lite, AI Tesla and AI BOT 5+