What's Ahead on Alex Vieira Live Series - A Mesmerizing Valuable Experience
Intuitive Code CEO talks about the company roadmap, what's ahead on Alex Live Series, a mesmerizing valuable experience for investors in the markets discussing the best companies to invest in technology, biotechnology, FinTech in countries like the U.S, China, Japan, and the UK.
The board approved this official document; therefore, it constitutes an essential reference for those interested in our offering.
Today, we would like to talk about the Intuitive Code app, which many call Alex Live, or the AI Vision app available to clients only.  In addition, we would like to leave here some clues about what's on the roadmap. So, we decided to divide this article into different sections for your convenience. So, please feel free to navigate accordingly.
Before we start, let me briefly point you to a recent article if you wish to learn about answers to frequently asked questions. By writing this article today, we aim at clarifying your mind even further.
Intuitive Code Solutions
We focus on bringing the value of artificial intelligence coupled with our team experience and intuition to help you learn and benefit from the markets regardless of the asset you choose to include in your portfolio. We accomplish this by using no-code easy to use solutions.
Intuitive Code brings an experience similar to Netflix with additional rich features as Livestream, LMS, and collaboration for anybody interested in the markets.
We create value instead of focusing on entertainment. Our offering addresses small investors and enterprise users such as hedge funds, investment banks, and private equity firms.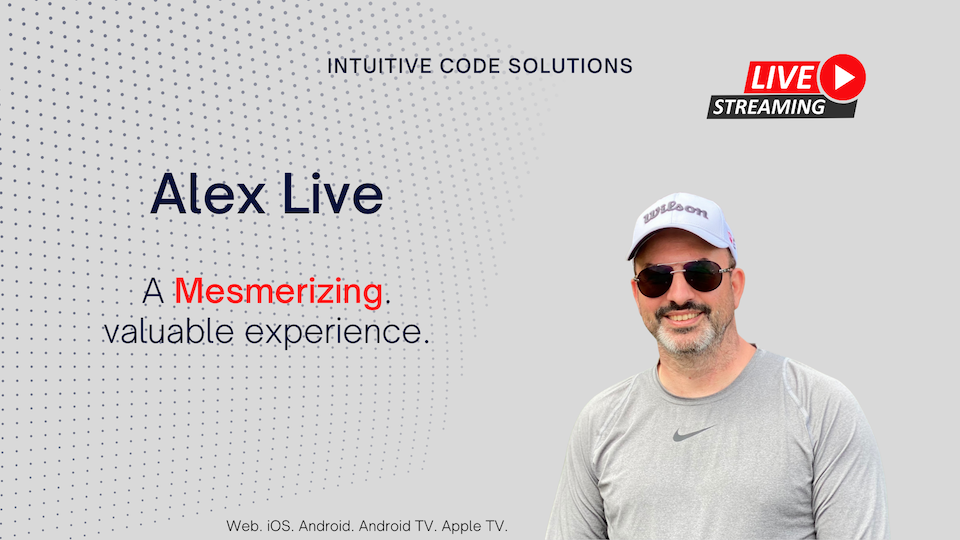 We offer you a compelling competitive advantage using artificial intelligence coupled with Alex Vieira's expertise, experience, and intuition. He has published over 65,000 case studies since 1989. Alex is known for turning useless complexity into valuable simplicity.
We help you get started by choosing from more than fifteen different investment series. Choose between Technology, Biotechnology, Artificial Intelligence, FinTech, e-commerce, Cloud Software, and others.
Alex Vieira and Artificial Intelligence pick up the best content for each series. So choose one or a pack if you are looking for the best value.
We add fresh content whenever Alex Vieira and AI consider it relevant to users. So we have you covered whether you are interested in long-term investment, new technologies and investing trends, geopolitics, education, and expert insights.
We divide the series into different categories for your convenience: stocks, cryptocurrencies, trading, investment, earnings call, ETF, forex, and commodities.
We deliver content as video-on-demand, Live stream, and LMS. In addition, we make online events more exciting, fun, and engaging by including comments on the videos, Live chat, and instant polls in the collaborative app.
A pack is like a collection of multiple investment intelligence series across different categories. In addition, a pack may include content delivered as video-on-demand and Live stream.
Furthermore, we offer users the flexibility of choosing one video only or creating their series focused on the companies and categories of their interest.
The content is accessible on your browser, but we also have native apps for iOS. Android. Android TV, and Apple TV (soon).
We handle support using an omnichannel AI-powered helpdesk covering the touchpoints you prefer at any time. In addition, we extend the scope of our offering for enterprise users by providing one-on-one expert support using a leading scalable platform, Nextcloud, to guarantee complete privacy between you and us.
Roadmap
For simplicity, we are just mentioning some elements that directly interfere with app development for non-professionals. Before, we start let us thank you to those clients who actively contributed to the roadmap by letting us know about their ideas. As of today, you can find clients' contributions on the sites and app. For instance, a mesmerizing valuable experience comes actually from a review.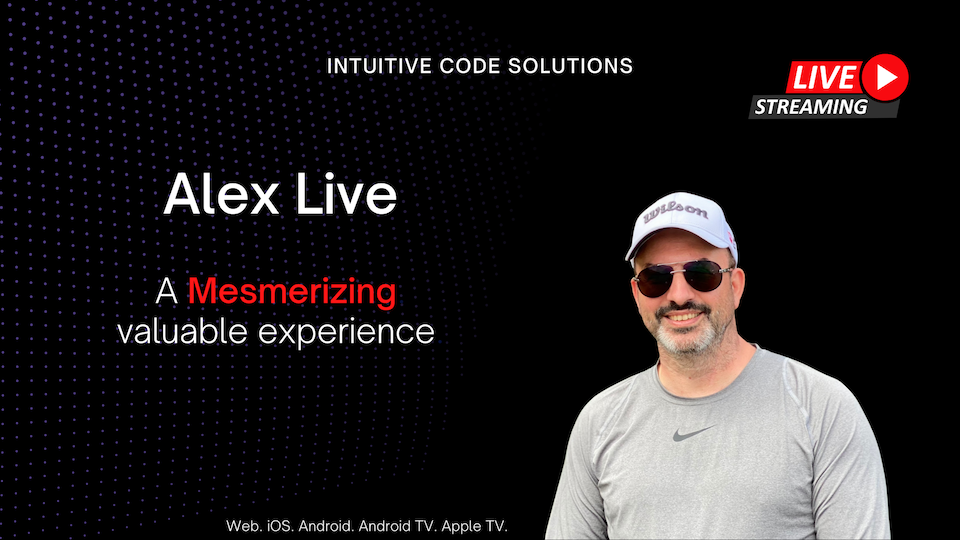 App for non-professionals
We are studying the possibility of releasing an entirely free app similar to the professional version, available on a different subdomain. The alternative is to change the structure of the existing app allowing non-professionals to have access. Currently, we are working on the latter. Hence, users can watch a trailer and learn about the companies discussed in each series. We built the series by using AI, i.e., the algorithm tells which are the best companies to discuss. Note that we do not disclose the names of all companies. Would you reveal secrets to competitors? Of course not, but we do have over one hundred companies on the platform. For non-professionals, we cannot have AI making all decisions; we have to make some manual adjustments to make the series more affordable. Hence, we created packs. The level of flexibility is tremendous because users can create their series (portfolios) if they want to. We provide free native mobile apps for iOS, Android, Android TV, soon Apple TV to professionals. Currently, non-professionals can also get them, but they are features included in packs.
Whichever path we decide to take, we will notify you either by email or SMS. For those in the U.S and Canada, text "JOIN" to +18446611554 to receive updates. In addition, we will add a form to the site for your convenience.
Omnichannel
This strand in development is essential to you and us. We will handle support using an omnichannel AI-powered helpdesk covering the touchpoints you prefer at any time: email, SMS, Whatsapp, Instagram, Messenger, bot, and others. You will be able to inquire the bot about our offering, telling about your interests. The output will be a list of products that fulfill your needs—also, the ability to create tickets, and lots more. Some features will be available soon; however, we will release those dependent on complex workflows by the second quarter of 2022.
Our priority was to extend the scope of our offering for enterprise users by providing one-on-one expert support using a leading scalable platform, Nextcloud, to guarantee complete privacy between you and us. The good news is that this stage is now complete, a fact that makes us very proud to continue to deliver.
Sites content
I sincerely apologize for the continuous modifications on the site's content; however, please comprehend this is something we cannot prevent due to a very high pace of development which is a characteristic of our team. We will continue doing our best to update content as soon as the board approves it.
Feel free to contact us if you have questions.