Should You Buy Twitter Because Ark Invest Got Excited on Bitcoin Tip? Deep Learning Answers
Cathie Wood's investment decisions appear to come from recent tweets from the social-media company rather than fundamental investment strategies. For example, Twitter said it would let users send and get tips on Bitcoin, so the lady decided to jump in.
In our perspective, the right question for savvy investors is whether Twitter is their best option right now.
Artificial intelligence not only helps investors make decisions, but it also makes them -  a no-code consistently reliable solution.
For example, the famous BULL OF THE DAY has beaten ARK Invest performance since its inception.  A quick reminder that ARK Invest is new to the markets compared to us. To illustrate, shares of a company recently doubled in price in less than a month from an expert insight talk. Sounds much better than Twitter, right?
Don't get me wrong here; we have nothing against one investing in ARK Invest or Twitter. Quite the contrary. The reason we sold our stake on the ETF ARK (ARKK) at $158 is available on Alex Vieira, advanced investment strategies in the academy for a meager price just in case you are serious about investing.
Deep learning helps us make the best decisions worth billions of dollars compared to others technology. Alex
While the ordinary mortal makes strategic investment decisions from tweets, we are doing ours based on strategic investment intelligence. Unsurprisingly, we found that 100% of professionals prefer the latter approach.
Mesmerizing Live ETF Trading
Our dear clients believe that the Intuitive Code series on investing in ETFs brings a mesmerizing valuable experience. You can certainly submit your judgment by watching the video.
Better Buy than Twitter
So, which is a better buy than Twitter. Alex Vieira answered this question on the famous Live series Bull of the Day, making it available to small investors as a low-cost analysis as well.
Where is deep learning helping here? We will discuss it more in detail, telling you what deep learning is in upcoming Blog articles. Plus, we will compare ARK Invest shameless performance to the legendary BEAR OF THE DAY live series.
Until then, I leave you with a free article discussing how to invest in social media companies.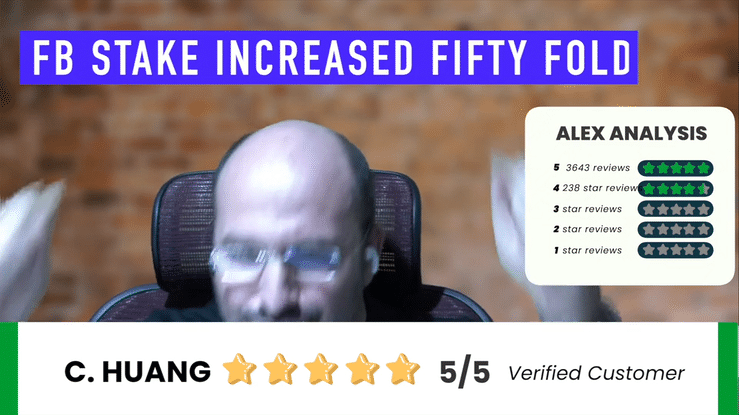 Have you ever heard about Alex? We can gladly help you.