Tesla Short-Sellers Profit Soar to $22 Billion Live Today. Be Part of the Legend
Alex Vieira, who bet everything on the Tesla stock crash, sharing his vision with investors worldwide, commented about the ludicrous, stupid genius Elon Musk, the only one to blame for Tesla's destruction, one of the most significant companies in history.  
Unfortunately, you might not see Alex Vieira again on Twitter and YouTube. He bet on the collapse of these two companies, including Tesla. This is because Google has manipulated its algorithms to hide sensitive and mission-critical information from investors. Likewise, Twitter has been doing it for so long.
Nevertheless, you can still listen to his most recent comments by playing the video below. Unfortunately, despite over $600 billion erosion in Tesla's stock market capitalization, there has not been any response from the company validating Alex Vieira's vision and wisdom.
A former FED chairman said this about his country, "the number of idiots in my country is exhuberant." . Well, I've been saying it for three decades. Why they took so long to comprehend it might puzzle any curious mind. Alex Vieira
A transcription of the video will be available later. Meanwhile, feel free to browse through the articles on this blog, teaching one how to invest in Tesla since its IPO.
Tesla's share price crashed to $147 in today's market session.
In the following article, we analyze the stupidity of the crowd calling for Tesla's boycott on social media versus the financial reward obtained by selling short Tesla. Using Intuitive AI stock analytics, this free strategic investment idea made investors rich in 2022.
We do not need social media. We create history by ourselves for ourselves. Gilani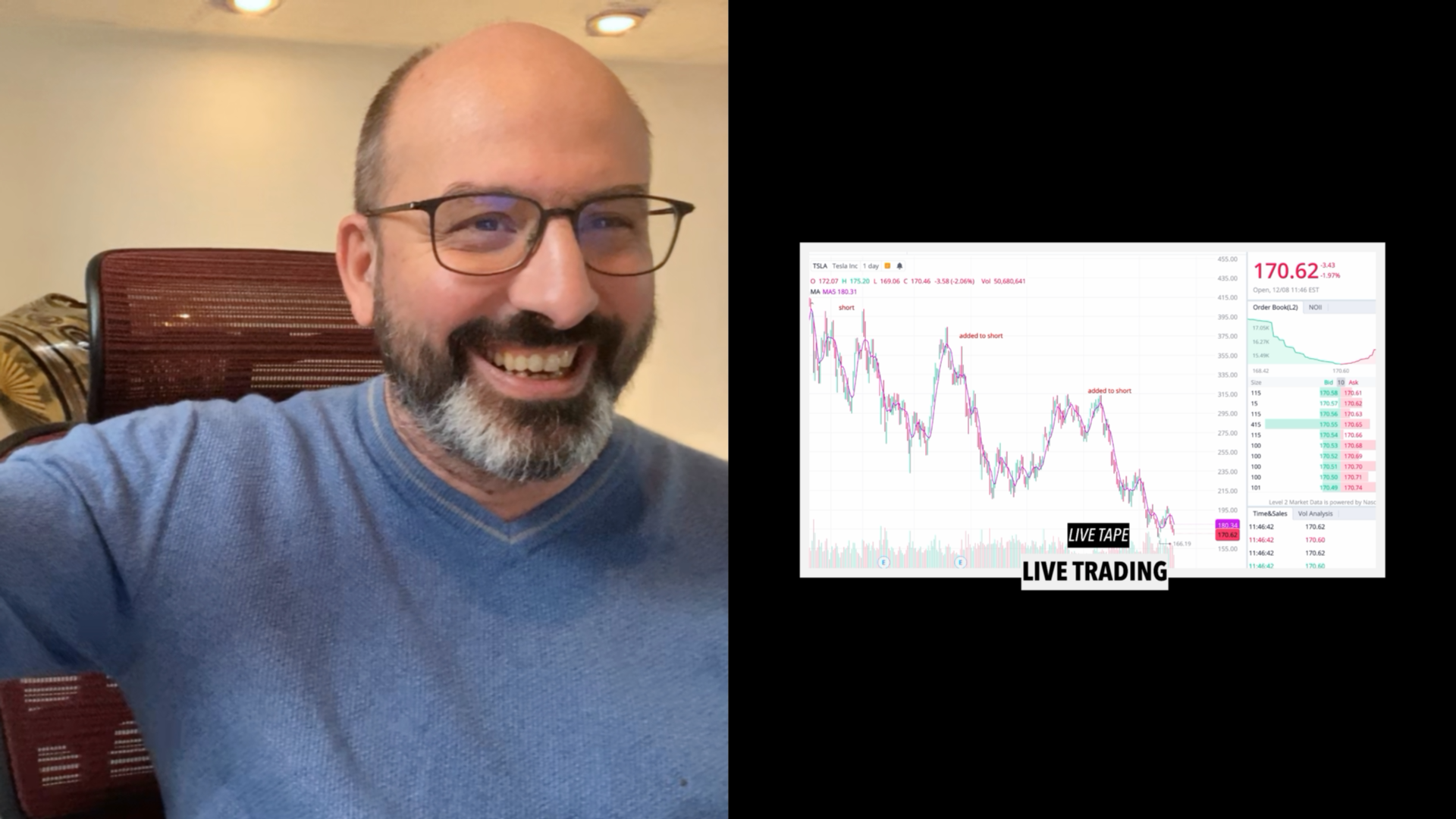 Now learn about the man who bet on Tesla's share price crash after selling his stake at $1,230
So, you might wonder how is this historical outcome even possible. We explain it on the website using the industry's only highly accurate artificial intelligent algorithm.
Our expertise in numerous fields is reflected in our work. A talented team demonstrates the value of using Artificial Intelligence (AI), Machine Learning (ML), Robotic Process Automation (RPA), Emotions Analytics (EA), Applied Behavior Analysis, Sentiment Analysis, and Algorithms to succeed in investing in capital markets in sectors like technology, biotechnology, software, retail, space, fintech, social media, forex, and commodities.