The Biggest Event of the Year: Alex Vieira Live on GameStop $275
GameStop share price has just exploded to $275 pre-market as Wall Street hedge funds capitulate before AI Perelman trading algorithm. Alex discusses how much GameStop can still rally after he raised his price target.
Disclosure: We bought the largest amount of GameStop shares yesterday on the upgrade and forecast make $50 million daily.
Alex Vieira Raises GAMESTOP Price Target to $195! COVER YOUR SHORT POSITIONS CAN GO TO $300 $GME https://t.co/pphozb93bf

— Intuitive Code (@IntuitiveAICODE) January 26, 2021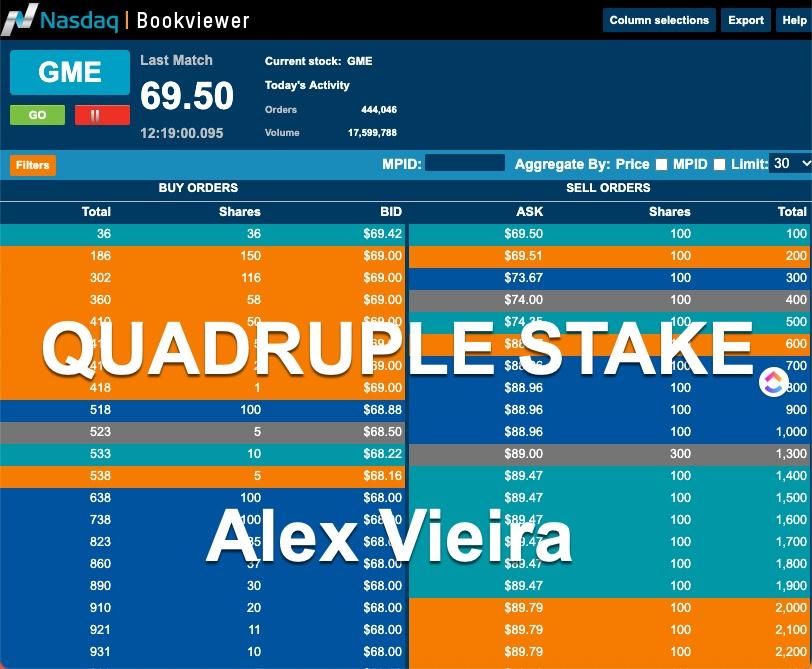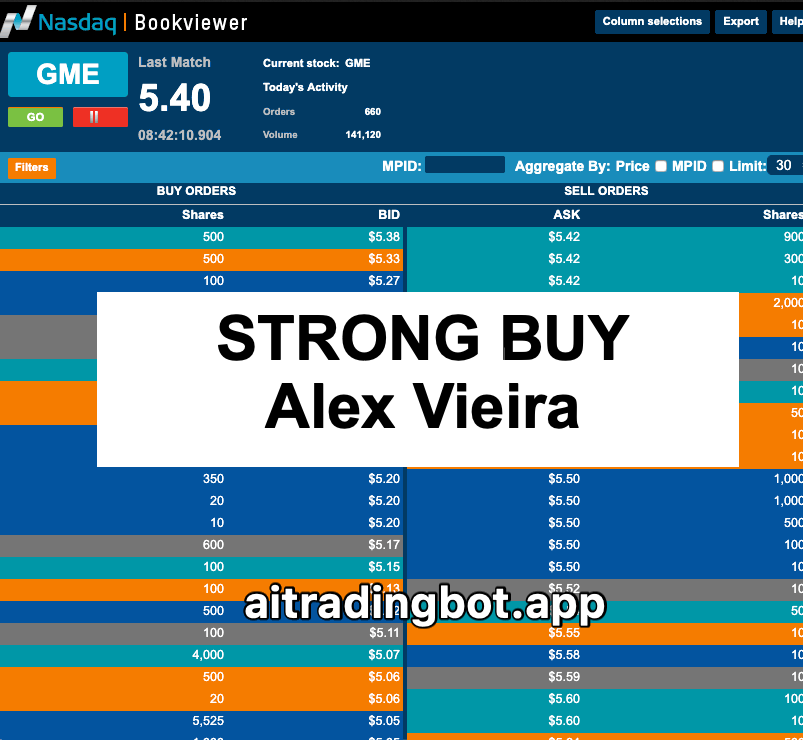 Perelman Algorithm Fields Medal
You can join Alex Vieira Live today pre-market on livestream or buy the replay available on his forecasts.
Wall Street is dead. Alex Vieira
Alex Vieira urged GameStop investors buying back shares near $69 after his famous trade alert at $158 crushed the stock 60% intraday.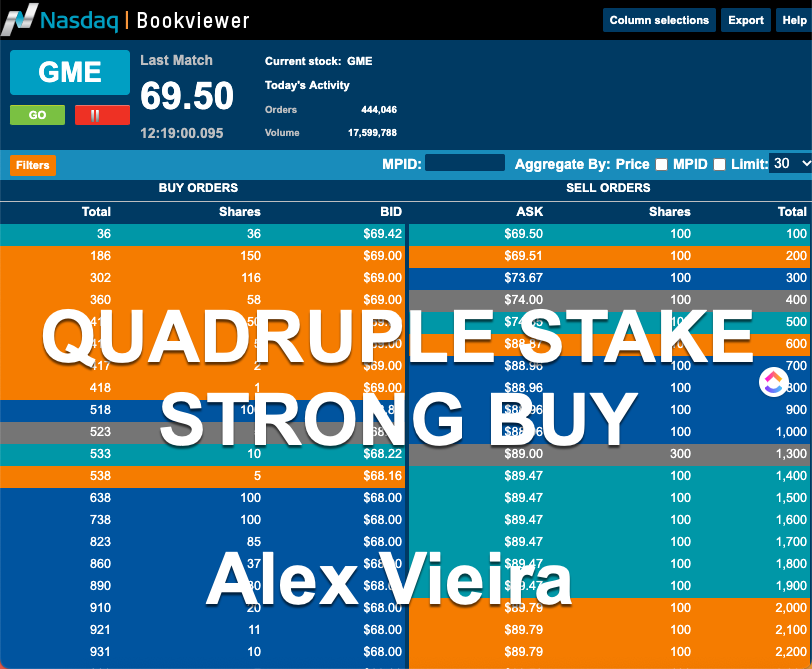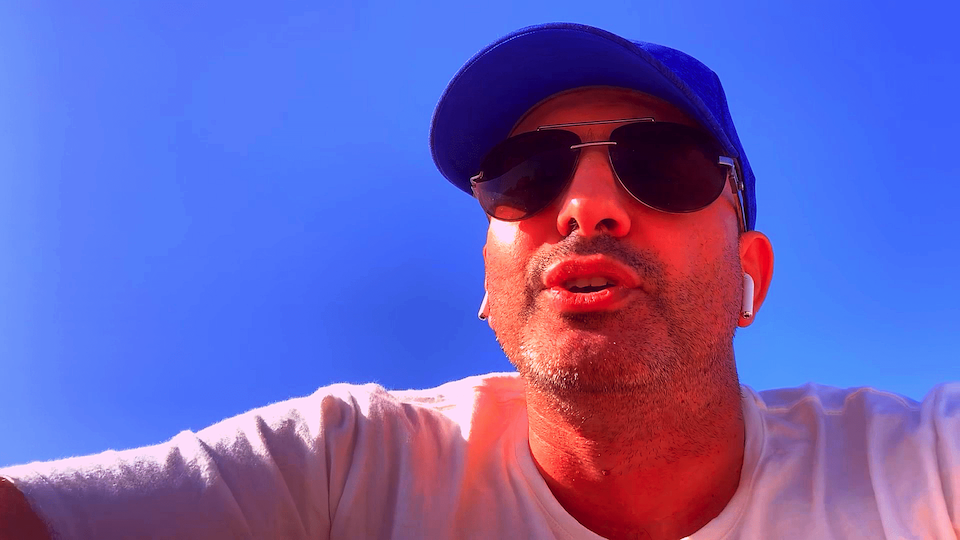 He also called the historically rally on Blink Charging to $62 making available complete instructions for investors ahead of the best market rally in decades.
Now, learn more about what did happen to Tesla bears who have been talking about bubbles for years