Interview with Legend Who Called Ford and Tesla Ultimate Bottom Celebrating Today New All-time Highs.
Learn how to outperform investing in electric vehicles with the visionary Alex Vieira. He has never missed a price prediction on Ford's, Nio, Tesla, and other EV stocks. Of course, you are not going to like finding him investing against you.
Good morning everybody. Today, I have here with me the legend who called Ford's share price ultimate bottom.  The only helping you get dirty rich investing in electric vehicles without missing a single call for years.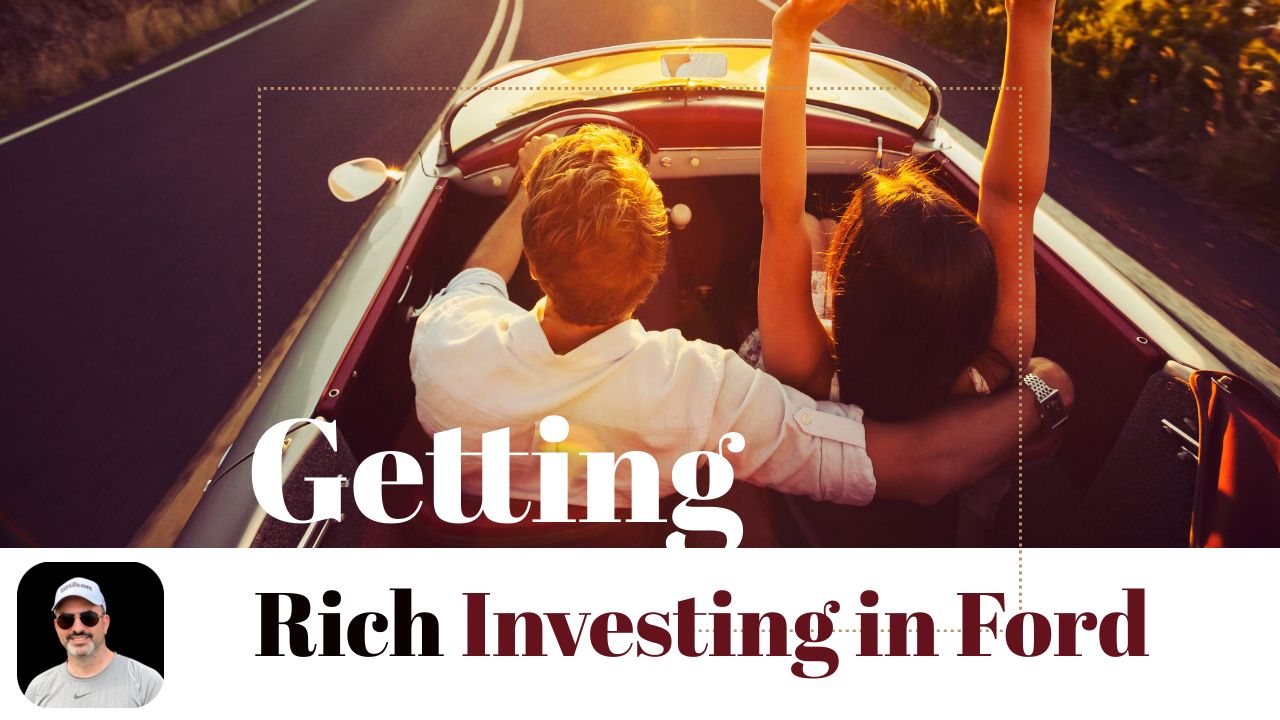 Recently, we celebrated together Tesla reaching a $1 trillion market cap, a milestone no one believed just a couple of years ago.
Before, getting started let's review Ford's numbers for this quarter, shall we?
Ford nearly doubled Wall Street's earnings expectations and slightly beat revenue projections for the third quarter.
The results led the automaker to increase its annual guidance for the second time this year.
Ford said increased availability of semiconductor chips and higher vehicle shipments in the third quarter enabled it to post higher-than-expected results.
To summarize,
Adjusted EPS: 51 cents per share adjusted vs. 27 cents per share expected
Automotive revenue: $33.21 billion vs. $32.54 billion expected
Ford's shares jumped by more than 9% during after-hours trading.
Now, let's listen to my guest Alex Vieira. How do you explain these numbers?
Thank you for having me today. It's pretty simple; one year ago, I recorded on video what Ford's share price would do in the future, leaving instructions for long-term investors. I mentioned what would be the worst-case scenario, whether Ford was a buy or a sell, including Ford's share price target.
So, what you see today, I described it one year ago, calling Ford's share price ultimate bottom. I accomplished it using the same AI algorithm I have been using to invest in other electric vehicles.
I was so confident about Ford's bright future that I included the forecast on the Electric Vehicles series available in my app.
Remarkable. Since then, Ford's share has rallied 400%, and the best of it, you don't see losers like Cathie Wood's investing.
Of course, her objective is to discuss what pleases the MEME crowd gathering attention on the press instead of being a professional money manager.
That is so true, Alex. We always had this problem in the U.S - pleasing the crowd.
Yes. We do not serve the crowd. This furnace of ignorants exists to satisfy our desires; 98% of them are absurdly stupid. We invest against them.
Moving on to Ford's guidance, the management is very bullish. Ford's is beating General Motors, their closest rival.
Indeed. Intuitive Code explained the problem with General Motors on her Twitter channel. Warren Buffett has been in GM. He never invested in Ford or Tesla.
I am afraid we have to leave Warren Buffett for another time. So I say goodbye to everyone wishing the best to Ford investors. See you all in the next talk.
The App to Consistently Outperform
Alex Vieira brings an experience similar to Netflix with additional rich features as Livestream, LMS, polls, Live chat, whiteboard for anybody interested in the markets. Alex focuses on creating immediate value envisioning the future.
Our offering embraces the needs of small and enterprise users such as hedge funds, investment banks, and private equity firms. He offers you an indisputable competitive advantage using artificial intelligence coupled with his expertise, experience, and intuition.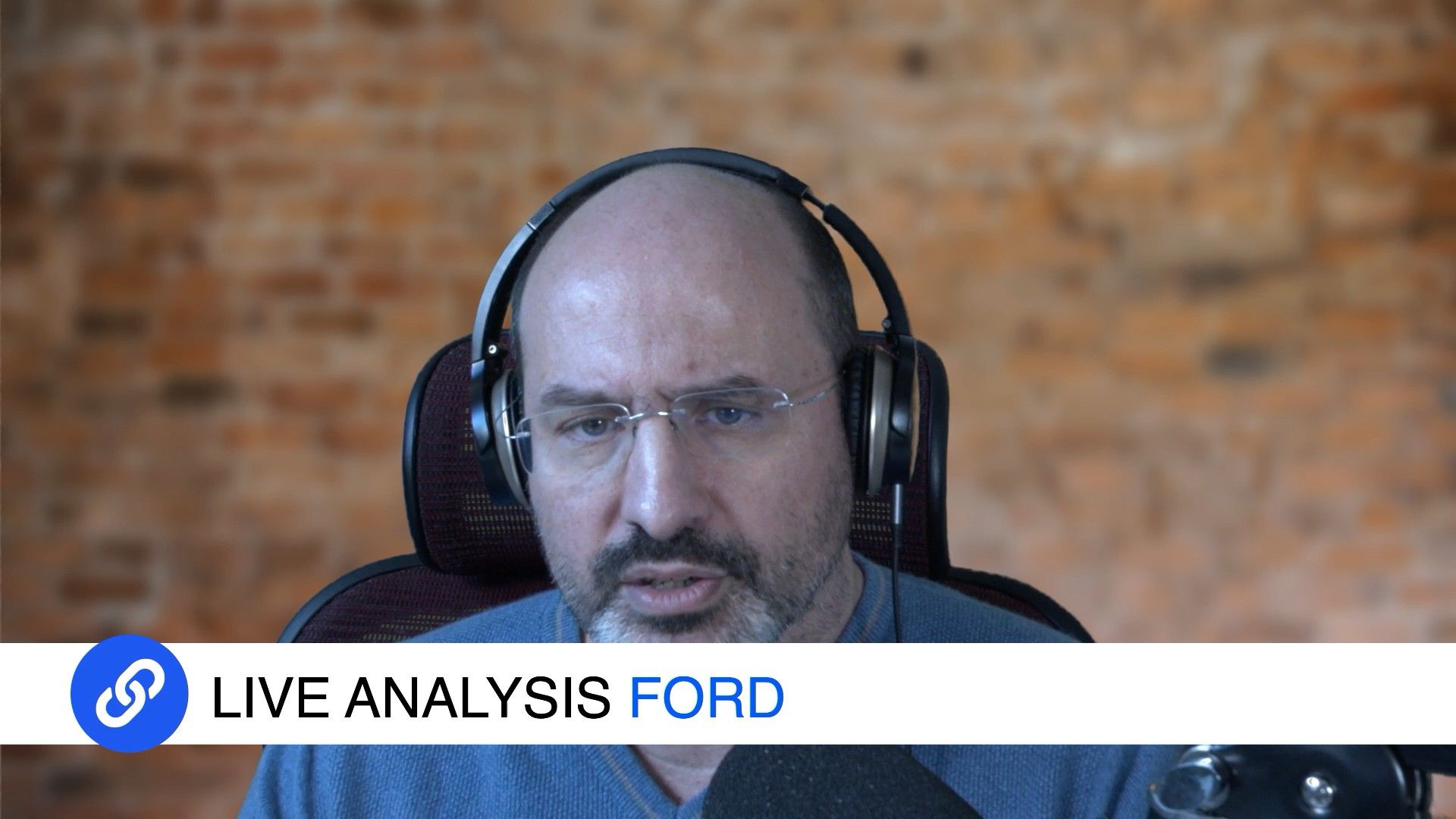 We deliver content as video-on-demand, Live stream, and LMS. In addition, we make online events more exciting, fun, and engaging by including comments on the videos, Live chat, and instant polls in the collaborative app. A pack is like a collection of multiple investment intelligence series across different categories. In addition, a pack may include content delivered as video-on-demand and Live stream.
Furthermore, we offer users the flexibility of choosing one video only or creating their series focused on the companies and categories of their interest. The content is accessible on your browser, but we also have native apps for iOS. Android. Android T.V., and Apple T.V.