Alex Vieira Sells Avis Stake $535 on Billionaire Twitter Live Trade Signal
The visionary who upgraded Avis and Hertz to Strong-Buy, calling the ultimate bottom, urging investors to buy massive positions on this blog, sold his stake today, sharing his outlook on YouTube and Twitter. Dow Transports Rallies 1,000 Points the Most in History on Alex Vieira's AVIS Call
#BreakingNews Time to Buy Avis to Make $3 Billion @realalexvieira $CAR https://t.co/HpHnTHlRGu

— Intuitive Code (@IntuitiveAICODE) November 2, 2021
Viral Genius Free Market Calls
Learn more about why Avis soared to $545 today and Hertz to $46, establishing a new milestone in the history of the markets. We warned you!
Dow Transports Rallies 1,000 Points the Most in History on Alex Vieira's AVIS Call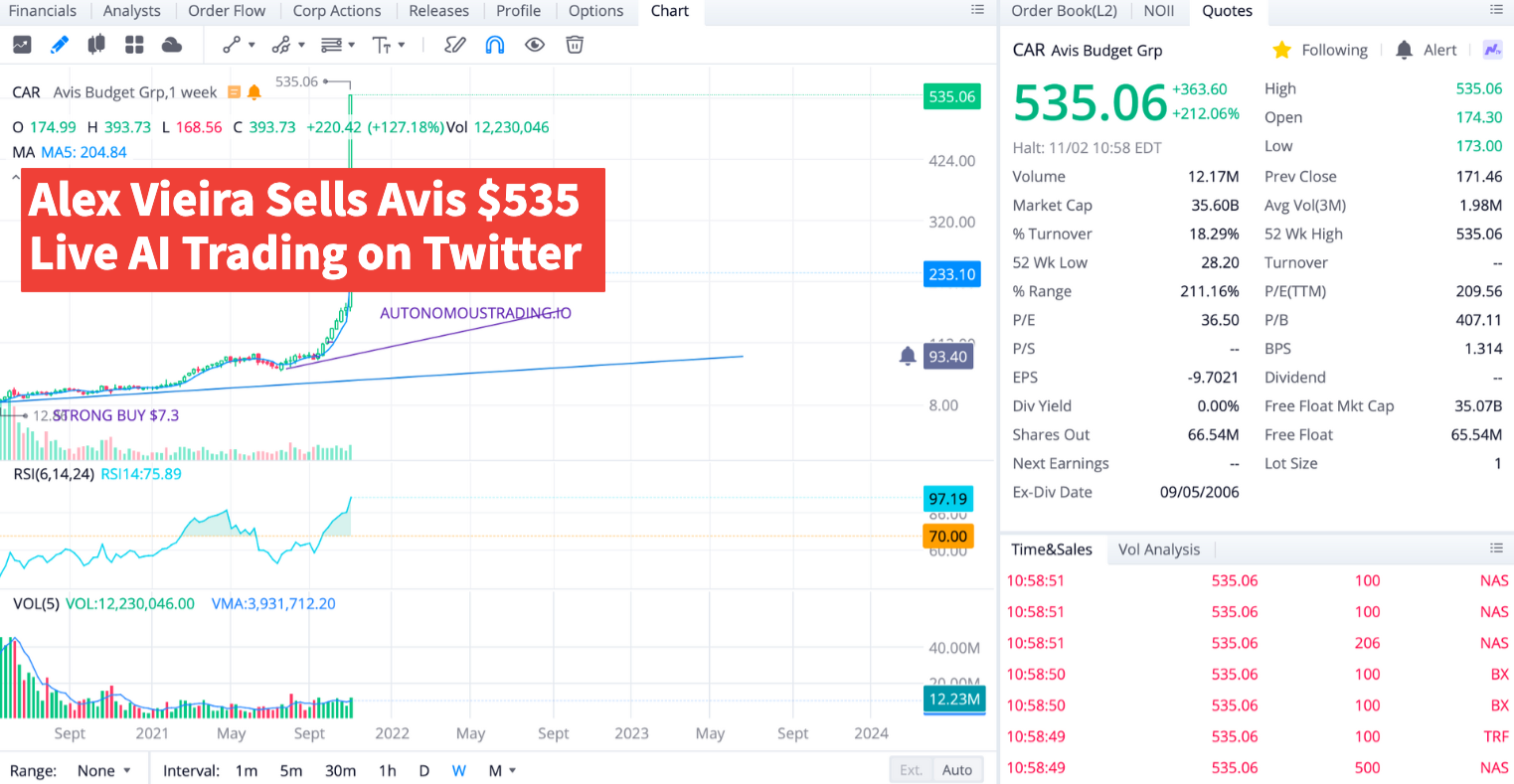 One year ago, Alex Vieira bought a significant stake in Avis and Hertz, shocking the investment industry comparing Warren Buffett to a chimp. He downgraded Nikola to Junk, telling people to invest in Tesla.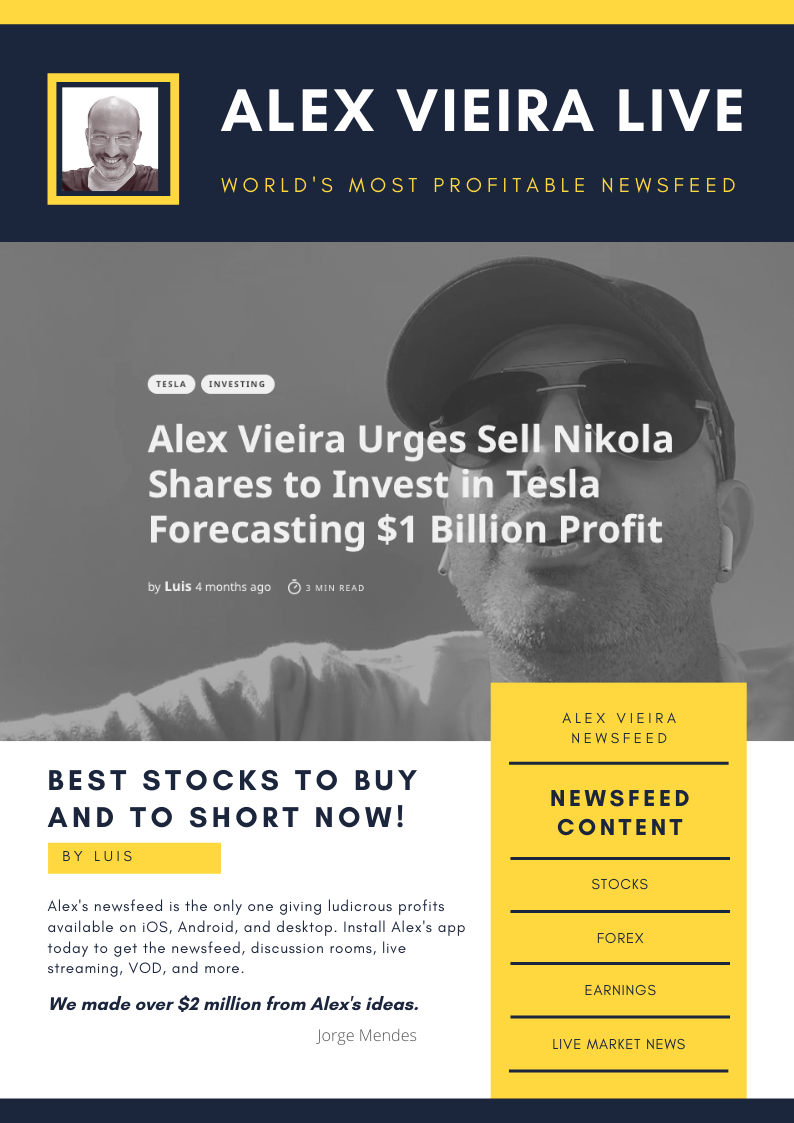 Alex Vieira opened a free poll on Twitter, which you might wish to take part in.
Time to let the short-sellers in peace by taking profits on AVIS $535, what do you say? I vote, yes $CAR $HTZZ $TSLA

— Alex Vieira (@realalexvieira) November 2, 2021
Alex Vieira commented on Avis and Hertz's rally to multi-year highs.
Sorry, I warned you about Morgan Stanley Fraud in Tesla, didn't I?. They keep doing it, this time around in Avis.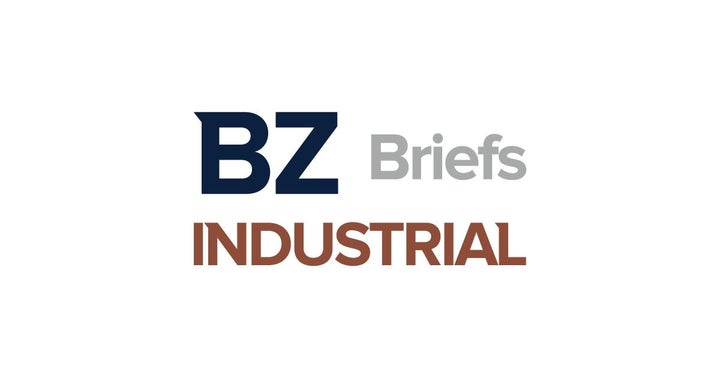 AI Vision - Envisioning the Future
Intuitive Code works closely with leading experts in trading and investment as Alex Vieira.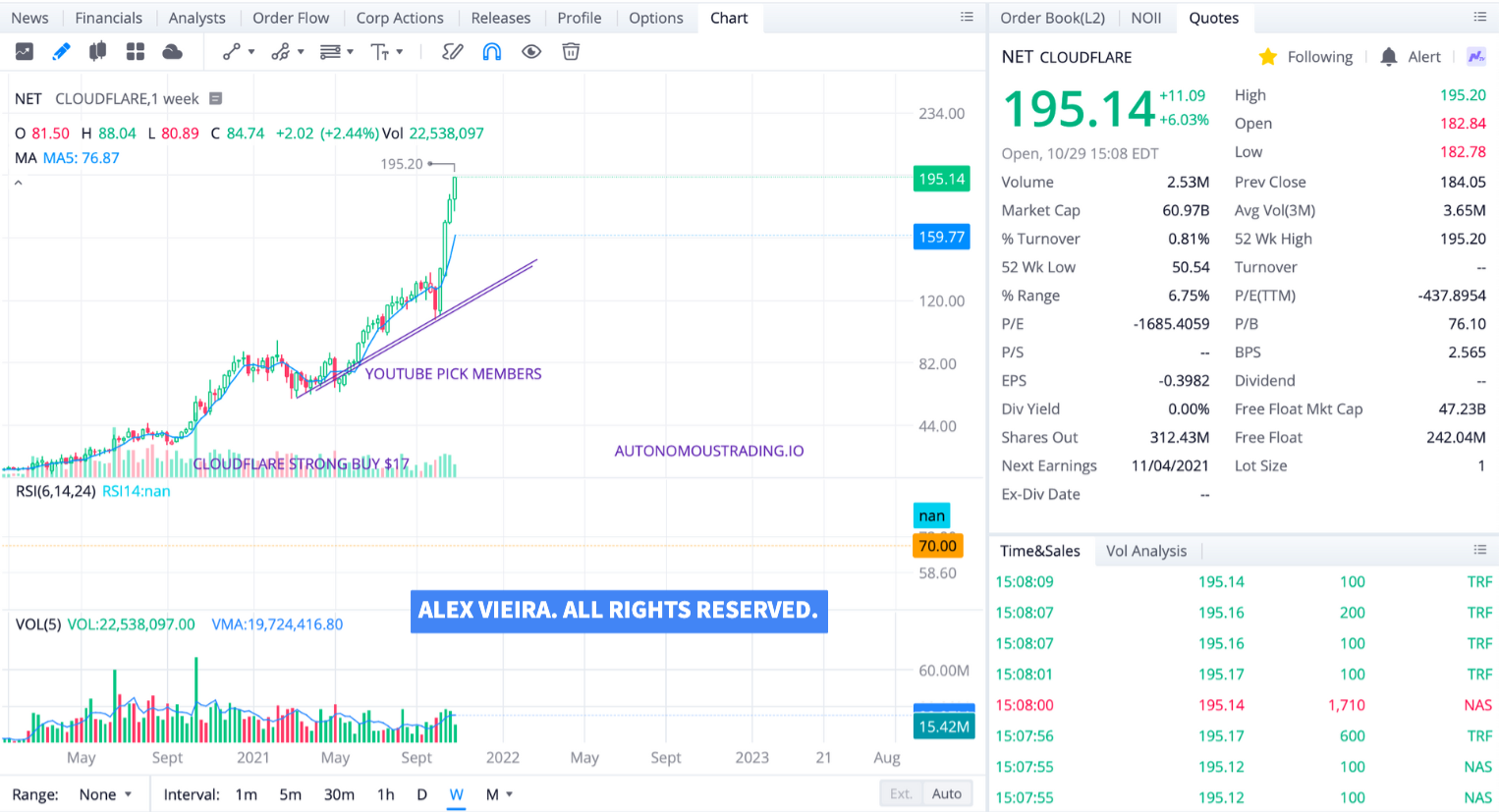 Since the beginning, Alex Vieira has believed that technology is key to building a happier and more fulfilling future for all. So, back in 1989, he began as a pioneer in the Information Revolution, envisioning the future after completing his MSc in Engineering from the UMIST in England.  Alex started discussing the next chapter of our endeavor, the artificial intelligence (AI) revolution, before anybody else. He has been explaining the future that lies upon us. The way we live, communicate, travel, work, and plan for disruptions during the process. He shares his vision with investors aspiring to succeed while shaping the future together. Intuitive Code brings AI Vision, the most popular solution among professionals, including his famous and genius ETF calls that accurately predict markets evolution.
The App to Consistently Outperform
Alex Vieira brings an experience similar to Netflix with additional rich features as Livestream, LMS, polls, Live chat, whiteboard for anybody interested in the markets. Alex focuses on creating immediate value envisioning the future.
Our offering embraces the needs of small and enterprise users such as hedge funds, investment banks, and private equity firms. He offers you an indisputable competitive advantage using artificial intelligence coupled with his expertise, experience, and intuition.
We deliver content as video-on-demand, Live stream, and LMS. In addition, we make online events more exciting, fun, and engaging by including comments on the videos, Live chat, and instant polls in the collaborative app. A pack is like a collection of multiple investment intelligence series across different categories. In addition, a pack may include content delivered as video-on-demand and Live stream.
Furthermore, we offer users the flexibility of choosing one video only or creating their series focused on the companies and categories of their interest. The content is accessible on your browser, but we also have native apps for iOS. Android. Android TV, and Apple TV.