The Secret of Making $1 Billion Investing in Cloudflare, Tesla, HubSpot, Nvidia, and Shopify
I am happy to bring one of the most expected talks of the year. The secret behind getting a 10-digit return on investment is investing in Cloudflare, HubSpot, Nvidia, Tesla, and Shopify. We will talk about coming earnings and Black Friday.
Did you know that Alex is the only one who called Cloudflare's share price rally $17 to $ 195? I invite you to Google it.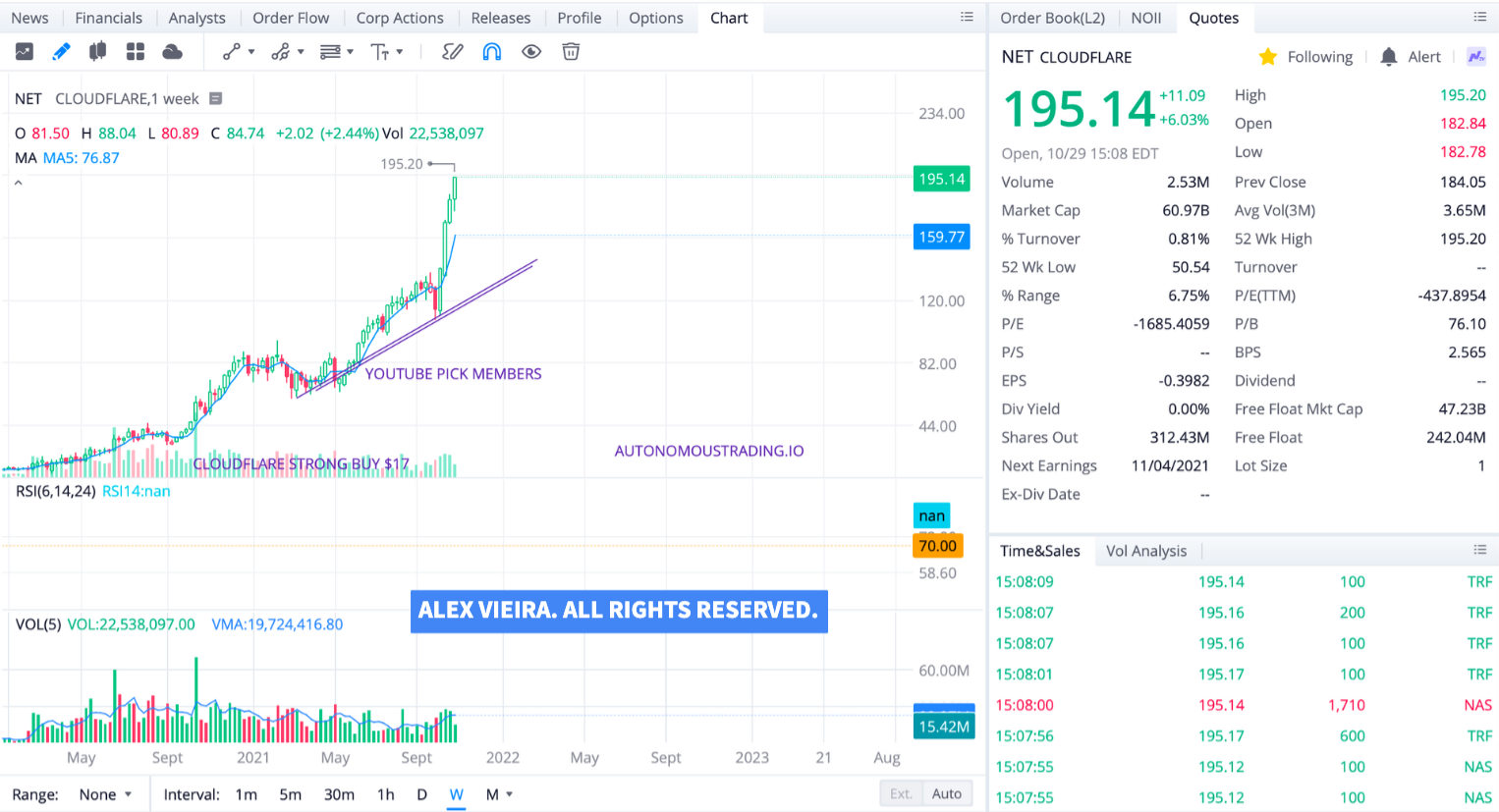 Cloudflare is going to report earnings. However, at today's event, we have an extraordinary announcement. One of the main reasons Cloudflare investors have made astonishing profits surpassing Tesla's trailing performance in the past eight months is because Alex brought AI data and his Foundation course on how to invest.
Alex, can you explain to those listening to us, please?
I initiated coverage of Cloudflare with a Strong-Buy rating near IPO. Back then, I aimed to educate people about Cloudflare since I had been a power user before the company went public.
I'm sorry, but I cannot disclose the initial content; I did it for those who paid for the foundation course.
In 2021, I called Fastly crash. I announced it, in fact, publicly telling people to get out near $128 or so going short the stock and to invest in Cloudflare instead. Back then, Cloudflare was trading around $58 when Fastly started selling off. And, I urged them to buy shares daily as I did for Tesla.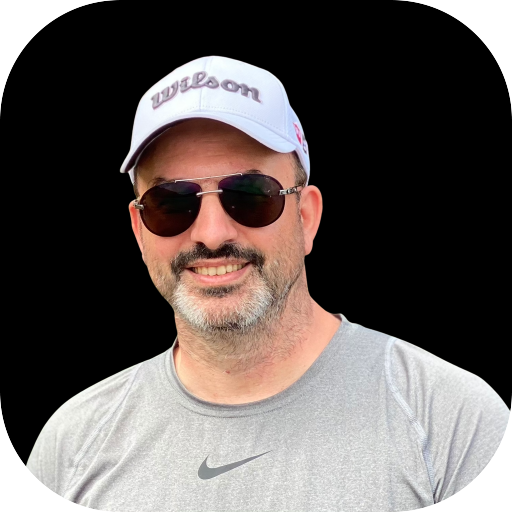 Later on, I introduced Cloudflare on YouTube for members when its share price was about $80. I did the same for Moderna, Blackstone Group, other companies, including cryptocurrencies. As a result, my portfolio is the world's best market performer. It has always been the case. Nothing is comparable.
And, now that the company is about to report, how will you continue helping them?
I'm not sure if you understand what I've just said. People who followed me got a ten-digit return on investment between Tesla, Nvidia, Cloudflare, Shopify, and HubSpot. No one else can demonstrate similar results.
I have been discussing investing in these companies since IPO, including the most significant events in history.
So, you find information about all of them on the blog before the crowd knew about them.
Having said this, I've been preparing users for Cloudflare earnings since IPO.  The future earnings only matter to short-sellers, who have been calling the SEC to investigate why a very few are making billions while suckers lost everything. That is their concern; it is not mine. I'm also happy to tell you that I called the pullback on Cloudflare, making the news worldwide when recently its share price tanked from 130 plus down to $100. I make all the calls, and they are all available in the app, okay, so people have access to everything.
If you go through the content, including my course, the foundation, including the best companies to invest in, you comprehend why Cloudflare's share price is $200 today. Plus, you will learn the answers to 1000 questions without knowing anything about the markets.
Investing in technology became the most popular series on my app. And, while Americans are making discounts on Black Friday, I am increasing the price of this series.
Alex that seems to be an excellent policy. In the U.S, people have a voracious appetite for promotions instead of value. For example, my neighbor bought a Tesla Model 3 instead of investing in Tesla. He could have got his Tesla free, as you said a couple of years ago.
Precisely, let them spend all they have.
Anyway, I have to ask you this. Are you going to have something special for Black Friday?
If I do something is not because of Black Friday.
Our listeners want to know if you are done with Cloudflare
On the contrary, I continue updating investors ahead of the most significant events. For example, I'm the only one in the world discussing Cloudflare after earnings scenarios before the company reports earnings. Everyone else, we'll discuss it after knowing what the company is going to report.
No one referred to CloudFlare as a monstrous investment opportunity except me. Only now that its share price reached $200, you start seeing articles from the Motley fool and many others. But of course, they got these ideas from me a long time ago.
Indeed, Warren Buffett has never invested in Cloudflare, HubSpot, Nvidia, or Tesla, all American companies, but you and your clients did. Thank you so much for clarifying our minds.
AI Vision - Envisioning the Future
Intuitive Code works closely with leading experts in trading and investment as Alex Vieira.
Since the beginning, Alex Vieira has believed that technology is key to building a happier and more fulfilling future for all. So, back in 1989, he began as a pioneer in the Information Revolution, envisioning the future after completing his MSc in Engineering from the UMIST in England.  Alex started discussing the next chapter of our endeavor, the artificial intelligence (AI) revolution, before anybody else. He has been explaining the future that lies upon us. The way we live, communicate, travel, work, and plan for disruptions during the process. He shares his vision with investors aspiring to succeed while shaping the future together. Intuitive Code brings AI Vision, the most popular solution among professionals, including his famous and genius ETF calls that accurately predict markets evolution.
The App to Consistently Outperform
Alex Vieira brings an experience similar to Netflix with additional rich features as Livestream, LMS, polls, Live chat, whiteboard for anybody interested in the markets. Alex focuses on creating immediate value envisioning the future.
Our offering embraces the needs of small and enterprise users such as hedge funds, investment banks, and private equity firms. He offers you an indisputable competitive advantage using artificial intelligence coupled with his expertise, experience, and intuition.
We deliver content as video-on-demand, Live stream, and LMS. In addition, we make online events more exciting, fun, and engaging by including comments on the videos, Live chat, and instant polls in the collaborative app. A pack is like a collection of multiple investment intelligence series across different categories. In addition, a pack may include content delivered as video-on-demand and Live stream.
Furthermore, we offer users the flexibility of choosing one video only or creating their series focused on the companies and categories of their interest. The content is accessible on your browser, but we also have native apps for iOS. Android. Android TV, and Apple TV.