AI Trading Benefits and Robots Use Cases. How Robots Crashed Peloton Sending Avis to $545
Learn about the benefits of using AI trading and robot use cases in the industry and finance. We discuss how to use robots to automate processes. We offer a detailed explanation about Peloton's share price crash and Avis historical rally to $545
Welcome back to our brainstorming sessions.  I am closely following your feedback. So, today, we have one more session dedicated to robots, their benefits, and some use cases.
Host: I invited a member of the Intuitive Code team and one from autonomous trading to assist on this topic.
Intuitive Code develops custom software and implements solutions from highly efficient comprehensive tools powered by machine learning, predictive analytics, pattern recognition, intelligent assistants, robots to apps. They automate processes using sophisticated robots.
As a high-tech digital agency, they can create AI-powered videos to boost your digital presence, develop bots for your business, and OTT turnkey solutions. As a result, they deliver an indisputable competitive advantage bringing your ideas and vision to life.
On the other hand, autonomous trading is an exclusive Alex Vieira project that started in 1989.
Host: So, gentlemen, let's start. Are Intuitive Code and Autonomous Trading the same company?
Intuitive Code: No. Intuitive Code designed the autonomous trading website, blog, store, and deployed custom apps. As a digital agency, we are also responsible for maintenance and billing.
Host: Thank you. On the subject of robots, how can we use them?
Intuitive Code: There are thousands of use cases. Suppose I could say in a sentence, to automate your processes. You can hire a dedicated or time-sharing robot. You can install the robot on your machine. We operate it remotely or on our server. We also offer cloud robots.
Host: Do I need any skills?
Intuitive Code: No. It would help if you told us what you want to accomplish. Then, we design the robot flows, including programming, queues, and triggers if needed.
Host: My daughter's company stores thousands of PDFs. They need to digitalize data to sync between the website and their CRM platform. Can the robot handle this task?
Intuitive Code: It's a perfect task for our basic robot. He will do it without errors saving tens of thousands of dollars to your daughters' company.
Host: Fantastic! You're hired.
My husband has an e-commerce company. He needs to learn about competitors' best prices daily. He has a full-time employee gathering this information for sales. Then, the sales team has to generate reports for the marketing team to update on the site.
Intuitive Code: Yet, this is another excellent use case for a robot. He will substitute the employee scrapping the data from thousands of sites, and then he will automatically deliver reports to marketing without the sales team intervention.
Host: Oh Gosh!
Let me turn to autonomous to ask them about a use case.
Autonomous: Thank you for having me. I will give you a couple of significant use cases with immediate benefits for thousands of investors.
On the day Avis's share price soared to $535, a robot logged in to YouTube, posted a real-time trade signal in the members channel selling Avis once Hertz's share price reached $45. They started investing in Hertz at $3.
Then, seconds later, you got a tweet on Alex's channel voting to get out at $535.
Host: I know. I saw it. It is there for members to read it. It's the work of a genius. He did the same on YouTube once GameStop soared to $508.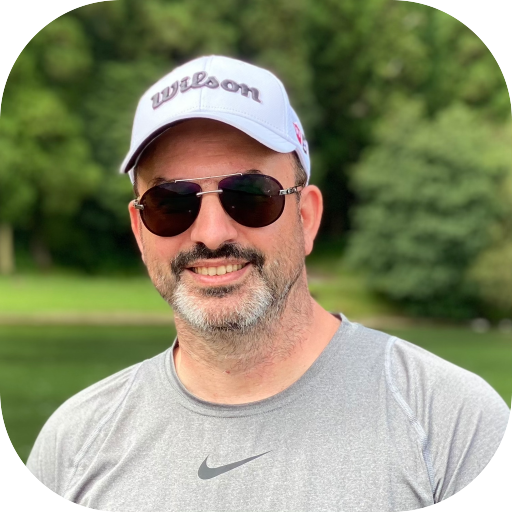 Autonomous: Exactly. Another example, a robot logged in to my account, placing the trade for me. Then, I logged in to confirm and short the stock.
Host: Fantastic!
Autonomous: Yet, another example, the robot did the same for clients.
Host: Do I have to share my password and username with you?
Autonomous: Not at all.
Host: Amazing! That might be the reason I see Alex on the beach all the time.
One final question. What about Peloton's earnings?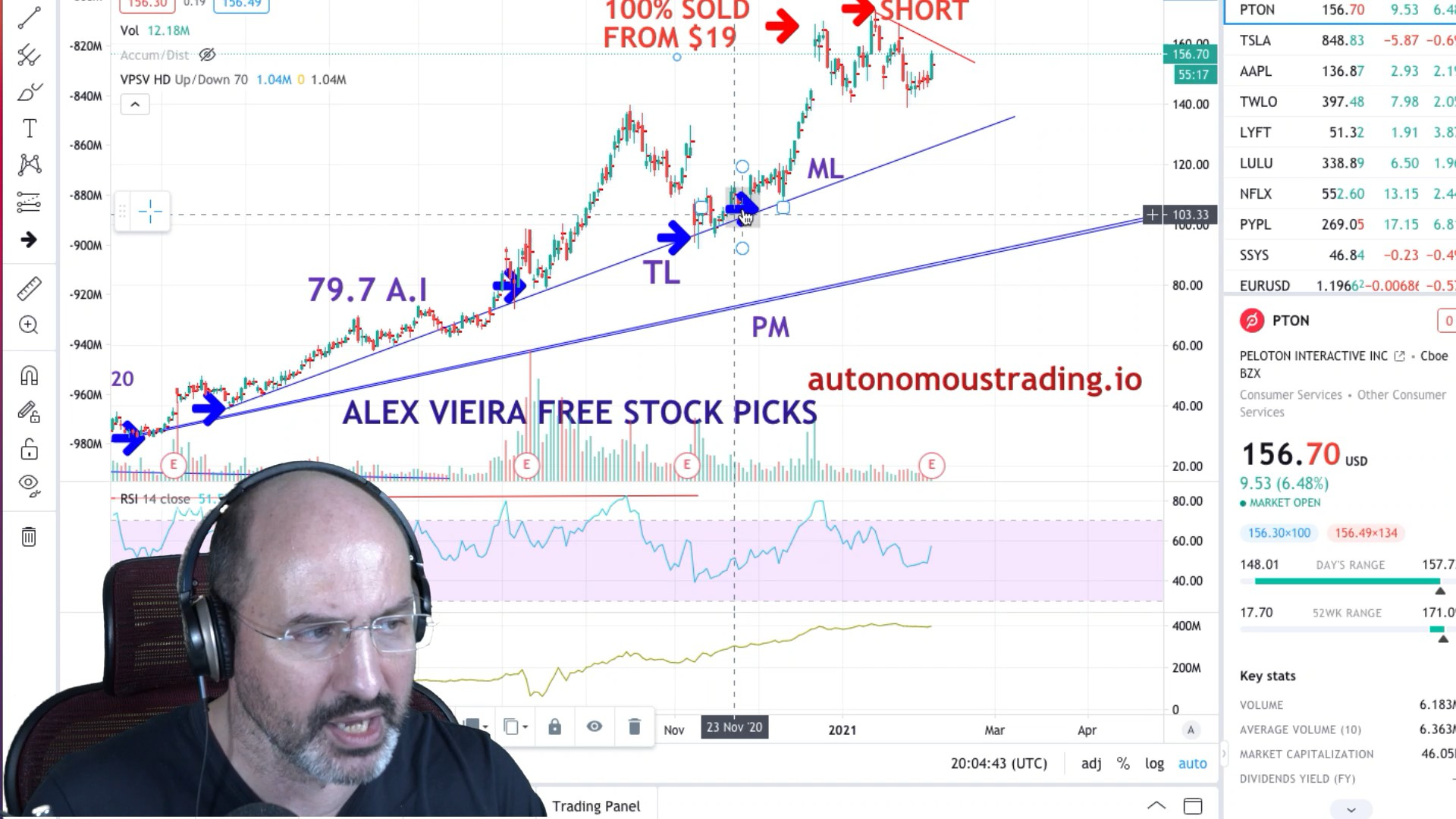 Autonomous: Alex announced months ago a massive short position forcing everyone to sell and go fast. Nevertheless, the robots increased short positions after the earnings report aiming at destruction.
Host: My God, this alone could substitute my husband.
I'm joking.
It's already late, and I will extend my invitation to both of you to help my family have some extra time together while saving money.
Free Peloton Stock Crash Forecast
Kindly be informed that we offered you a unique opportunity to become a millionaire by telling you that Alex Vieira shared his outlook for Peloton with his friends on WhatsApp, including us.
Sure, whenever you like.
You can count on me.
Host: Thank you so much, gentlemen. Hopefully, those listening learned something new as I have.
AI Vision - Envisioning the Future
Intuitive Code works closely with leading experts in trading and investment as Alex Vieira.
Since the beginning, Alex Vieira has believed that technology is key to building a happier and more fulfilling future for all. So, back in 1989, he began as a pioneer in the Information Revolution, envisioning the future after completing his MSc in Engineering from the UMIST in England.  Alex started discussing the next chapter of our endeavor, the artificial intelligence (AI) revolution, before anybody else. He has been explaining the future that lies upon us. The way we live, communicate, travel, work, and plan for disruptions during the process. He shares his vision with investors aspiring to succeed while shaping the future together. Intuitive Code brings AI Vision, the most popular solution among professionals, including his famous and genius ETF calls that accurately predict markets evolution.