New Intuitive Collaborative Video Platform for Live Trading and Coaching
Learn about the new intuitive video collaborative platform to share your insight with your clients worldwide. This presentation describes the features and my use cases—no software to download or install, working on your browser and mobile.
I pay Intuitive Code to use their intuitive platform, which I find perfect for one-on-one consulting, real-time support, Live trading, presentations, collaborative webinars,  one-to-many and many-to-many video.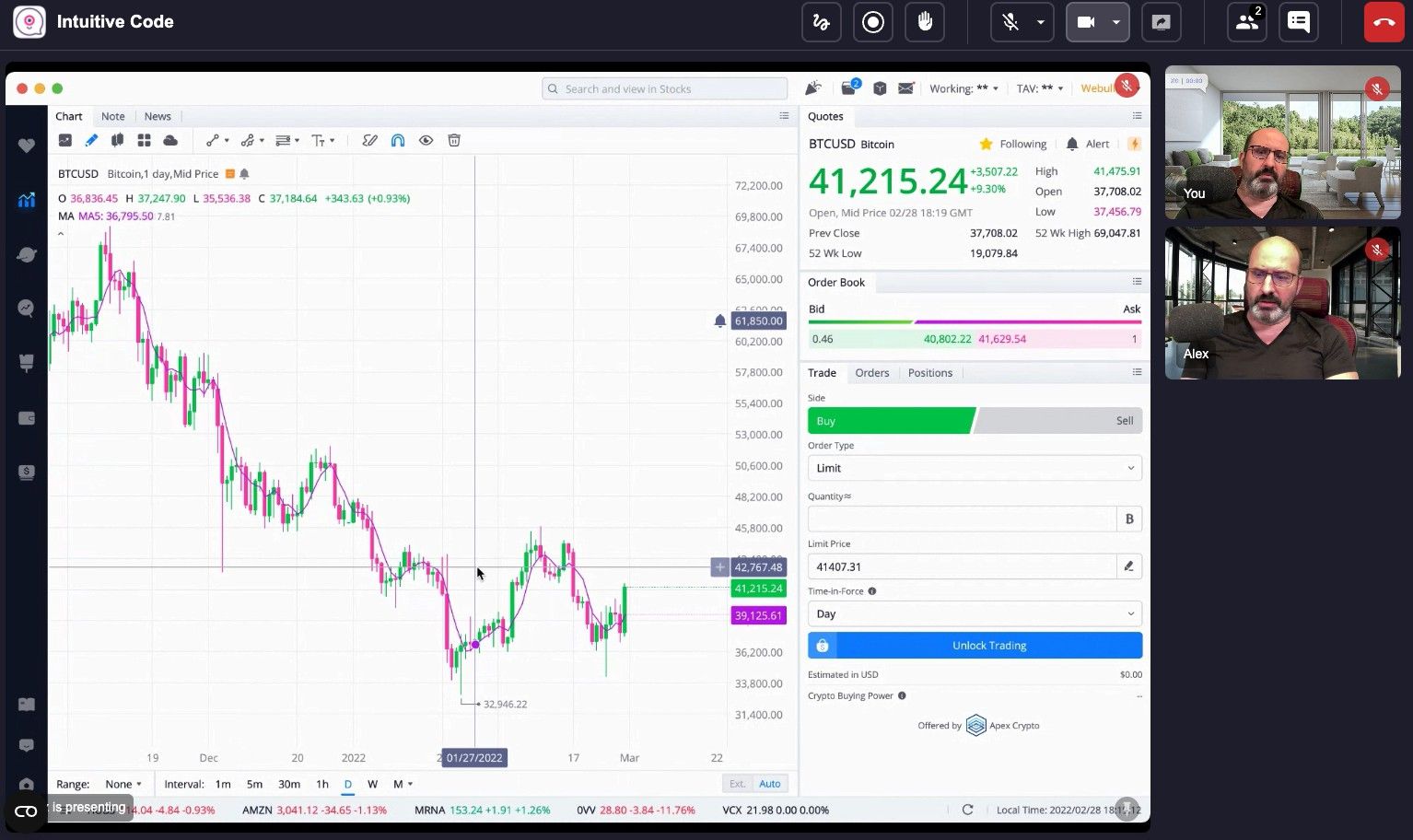 There is no software to install. The platform works on your browser and mobile device. Intuitive Code has hundreds of happy users, individuals, and organizations.
Video Collaborative Platform
You can purchase access to it on the autonomous AI bot.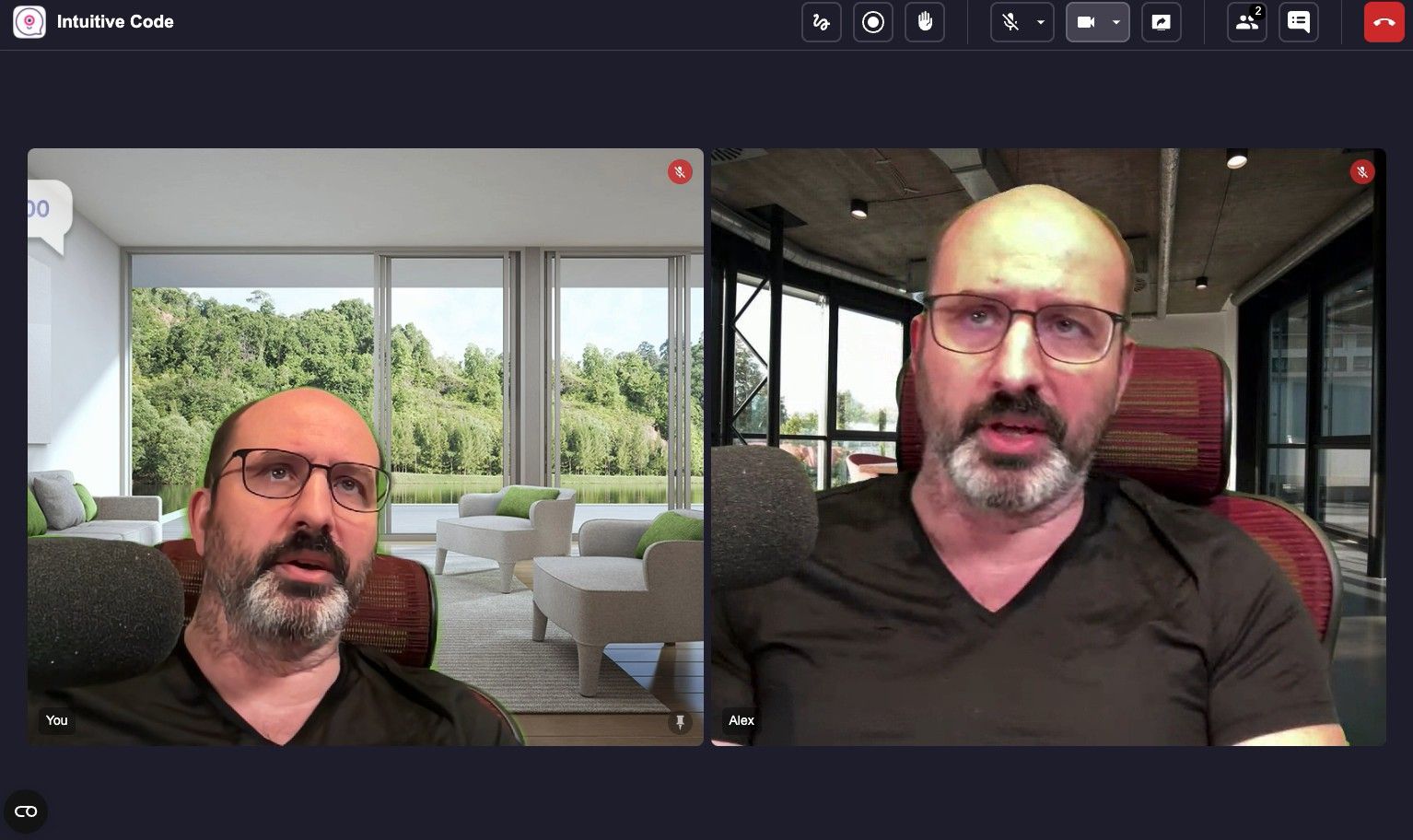 A brief list of features
Over 1,000 participants, however, I've been using it with small groups and one-on-one
Video in high definition.
Host screen sharing.
Screen sharing for each participant.
Whiteboard for host and participants.
Raise your hand.
High-definition video recording
Audible notifications.
Chat with a timestamp.
Livestream if necessary
Other features to come video-on-demand.
I hope you like it as much as I do. Thank you.
Autonomous AI RPA Trading Robots
By using autonomous AI trading, you benefit from Alex Vieira's insight, expertise, and experience investing in the markets and native integration with Intuitive Code solutions, which enable efficient end-to-end digital transformation by integrating AI and robotic process automation. In addition, they develop custom software and implement solutions powered by machine learning, predictive analytics, pattern recognition, intelligent assistants, robots, to apps.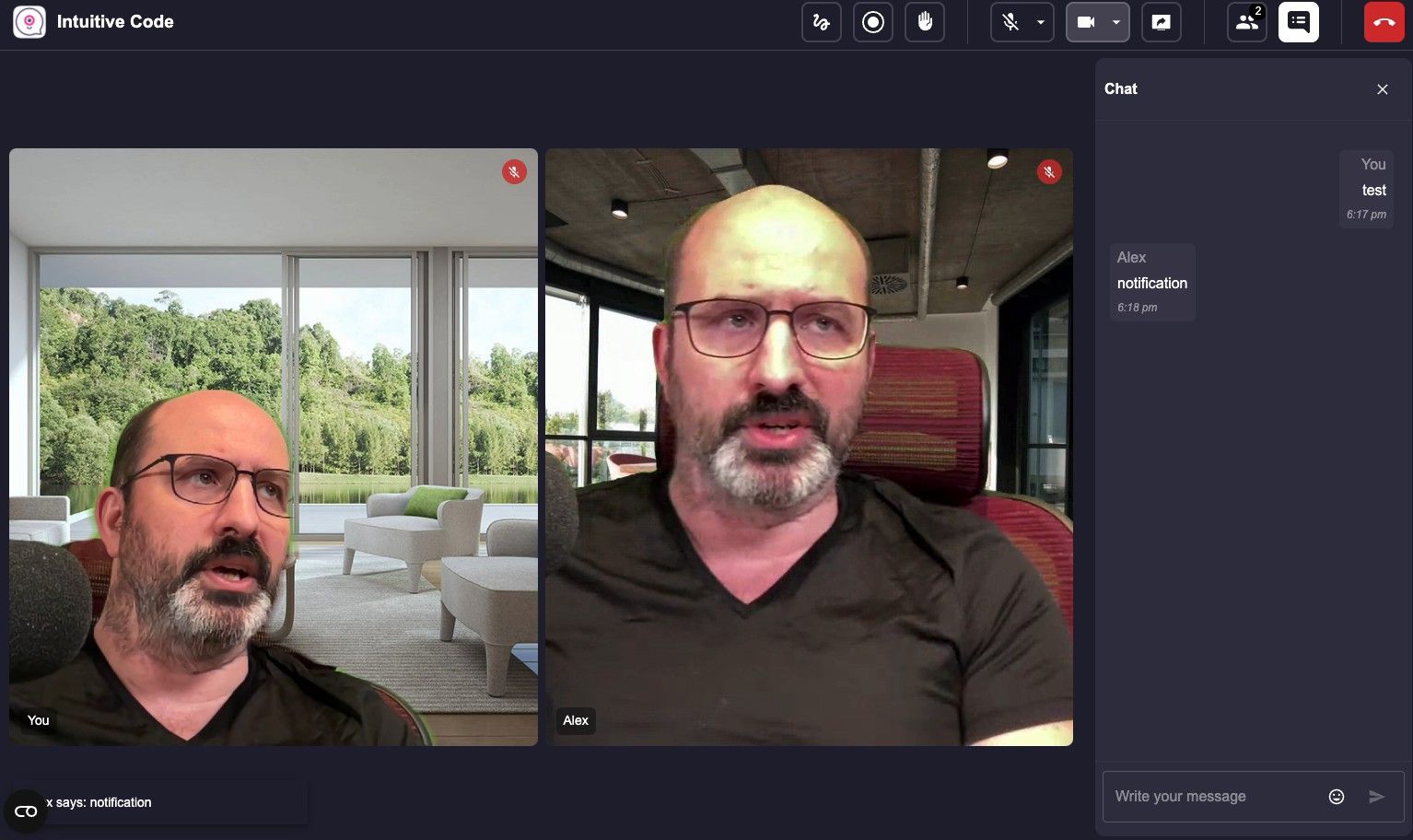 We discuss technology, biotechnology, artificial intelligence, Fintech, e-commerce, cloud software, the internet, etc. Please apply for a trial or join our events. We cover stocks, cryptocurrencies, ETFs, forex, oil, and gold.
The autonomous AI bot offers you an indisputable competitive advantage to invest in the markets using artificial intelligence coupled with his expertise, experience, and intuition.