Market Genius Live on Coinbase IPO. Trade Signals and Price Predictions to Make $10 Million.
Alex Vieira initiated coverage of Coinbase with a Sell rating discussing the worst and best-case scenario for Coinbase's IPO outlook with thousands of investors worldwide. Now available for purchase. Learn about the investor who called the bottom in cryptocurrencies betting on the best rally in decades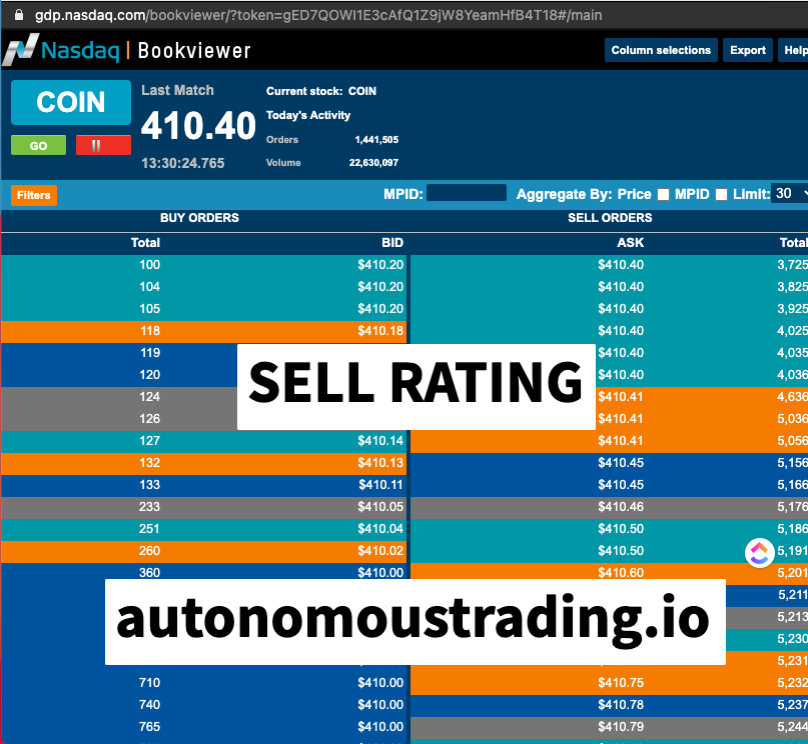 Live Introduction to Coinbase IPO
You can listen to Alex Vieira live commentary before placing an order on the site.
For Coinbase investors, he includes
Live trade signals
Complete analysis on the very first day
Best case scenario
Coinbase IPO rating
Worst case scenario
Investment rules
Prices, Alex would start buying Coinbase shares
Dedicated support 30 days free
and much more information for crypto traders
New Autonomous Trading Live Analysis Dashboard
Intuitive Code AUTONOMOUS TRADING division released Dashboards today for non-professionals buying SPECIAL ANALYSIS available in a world-leading app. Alex makes a demo.
Live stream and video-on-demand
Chat
Tasks
Onboarding
Live commentary for special analysis
Dedicated support 24x7 with world trading experts
Getting Started, and much more
Start your trial today or order Coinbase Live IPO analysis
Would you like to see the genius 100% accurate trade signals on Snowflake IPO? We invite you to watch how to become a billionaire investing in the markets using artificially intelligent algorithms.