Intuitive Code Turnkey Tech Solutions. A New Live Chatbot for Your Business
You no longer need to waste countless hours creating and managing your Live Chatbot. The Intuitive Code team creates your bot from scratch using the most advanced builder platforms while maintaining it for you. Focus on what you do best. Let the experts take care of the rest.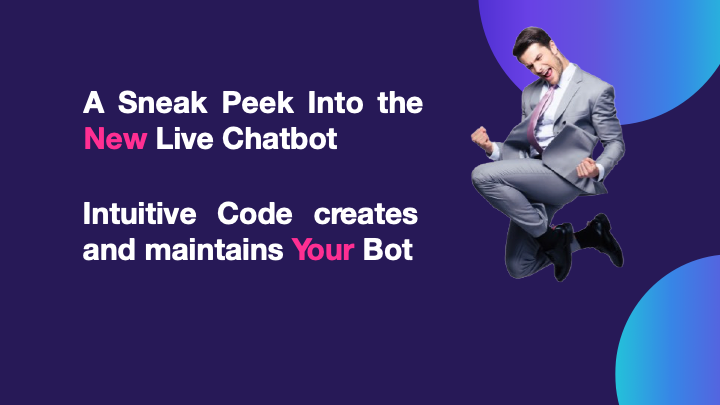 I know you can create your Chatbot using any of the platforms on the web; however, before you start wasting countless hours trying to figure out the best solution, be aware of the following
A bad bot can undermine your business. And, when you notice it can be actually late.
Many businesses did not see any advantage in implementing chatbots because they don't know how to, despite the fact some bot builders are easy to manage.
Many businesses lost money, seeing less customer retention and lower levels of satisfaction.
Do not implement a chatbot aiming at decreasing costs or substitute your valuable human resources.
Nevertheless, a well-designed chatbot can remove a lot of bottlenecks in your organization if implemented according to a comprehensive strategic plan.
Nowadays, many businesses are using chatbots as an introduction redirecting users to resources according to their preferences. However, a chatbot can do much more by automating processes and delivering fast results without human intervention.
For instance, we implemented a bot to help users retrieve stock market data for the portfolio of their interest.
Let's say that you want to get today's price target for Digital World (DWAC); that's certainly possible. I would say that anyone can do it, but no one can give you accurate data, except for Alex Vieira, but that's a different story.
So, Intuitive Code works together with businesses and individuals to bring their visions to life.
Alex wanted a bot to retrieve data stored on an AI database that changes according to predictive analytics. So we built one delivering parameters like price target, best-case scenario, worst-case scenario, HOD (high of the day), LOD (low of the day), the direction of investment, rating, etc.
But the ordinary individual or business does not need such an advanced bot.
What's New
So today, we are discussing a Live chatbot that we can create for you without the hassles of creating and maintaining it.
We have a new version coming. I am going to give you some details here.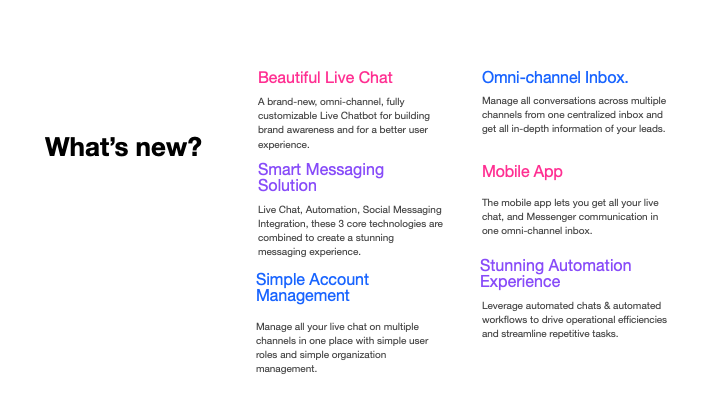 The New Live Chatbot comes with lots of customization options and display modes for your business. A brand new design, display modes, and multi-channel.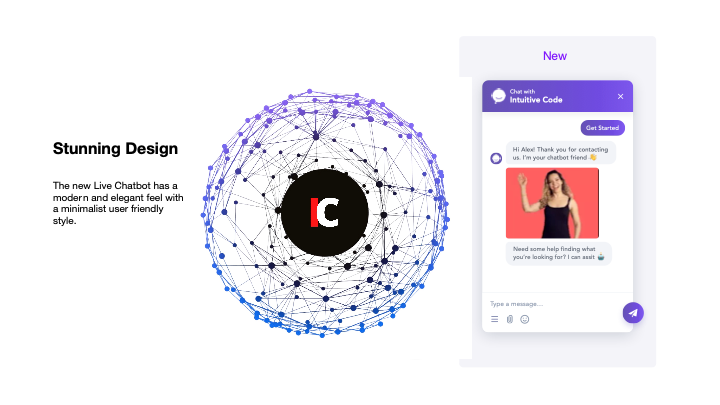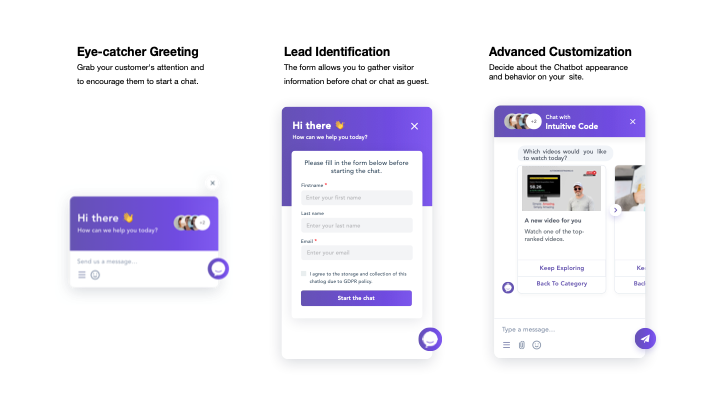 Live Chatbot on a landing page
Placing your Chatbot on a Landing page is one of the widely popular options - where you can open the chat in a new, separated window.
We can choose your Background Style, Company Logo, Header, and your Welcome message. Share your page link, and your customers can quickly contact your business.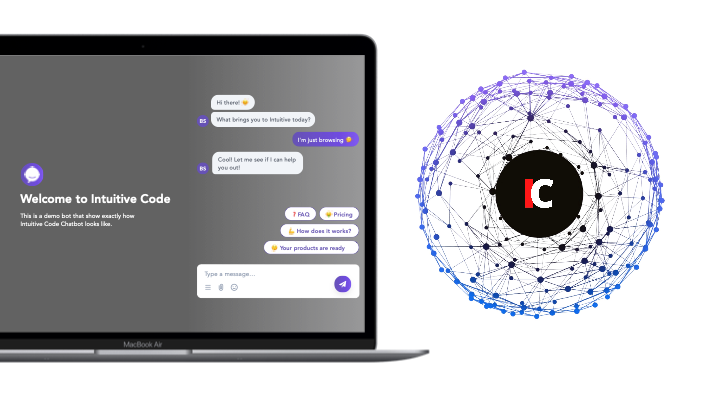 Another option is to have your Chatbot embedded anywhere. Then, we can customize its appearance for you.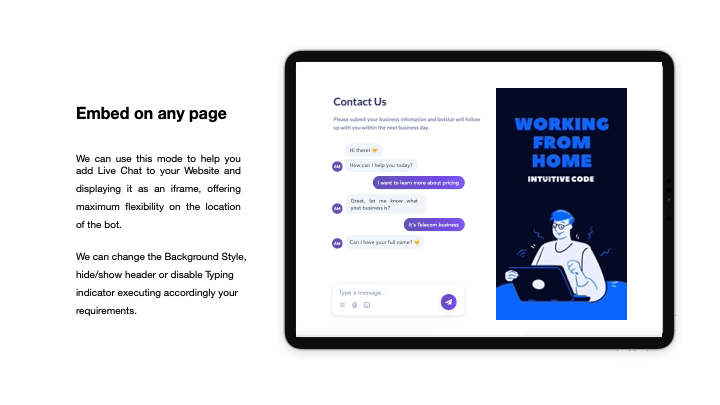 Omni-channel inbox
I believe this is one of the most requested features.
Multi-channel management:
Each channel has its specific connected platform (Website/Facebook Messenger). As a result, a team can manage multiple channels.
A Better Automation Workflow
We are introducing assignment rules and automation to enable more coherent workflow and tight collaboration between humans and the platform.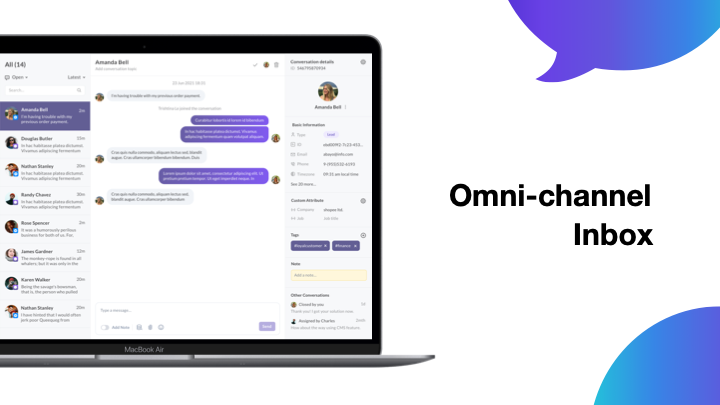 Omni-channel Broadcast & Drip Campaign
Easily create automated Omni-Channel Broadcast/ Campaign with variable and other messages — and strengthen customer engagement.
We can customize your Live Chatbot appearance and behavior, link it to specified channels like Website or Facebook Messenger, and keep everything in one place.
New Mobile App
To summarize, we're working with our partners on this tremendous Live Chatbot app, and we think you're going to love it. Cross-channel Live Chat, Automation, and Social Messaging Integration, we've combined these three core messaging technologies in a new app to bring you and your customers the best experience possible.
I am a collaborator to this Blog, but you shall visit the Intuitive Code site to learn more.