Alex Vieira on Moderna and Peloton: Appreciate the People Who Tell You the Truth Opening Doors for You
Alex Vieira tells you what to expect in the markets in the future. Listen to him since he has never missed a market forecast whether you are interested in stocks, cryptocurrencies, ETFs, Gold, Oil, and Forex markets.
Learn how to distinguish between explicit fraud by Wall Street versus investors' euphoria and how you can outperform everyone else. Get started by watching free Livestream on Alex Vieira YouTube channel.
Alex Vieira initiated coverage of Moderna with a Strong-Buy rating at $58, downgrading to Strong Sell at $465. He initiated coverage of Peloton with a Strong-Buy rating at $19, downgrading to Junk at $165
In today's session, Moderna (MRNA) share price crashed to $149 while Peloton Interactive melted to $24.
Join Autonomous AI RPA on Discord and take the free course on investing available on the autonomous AI Bot.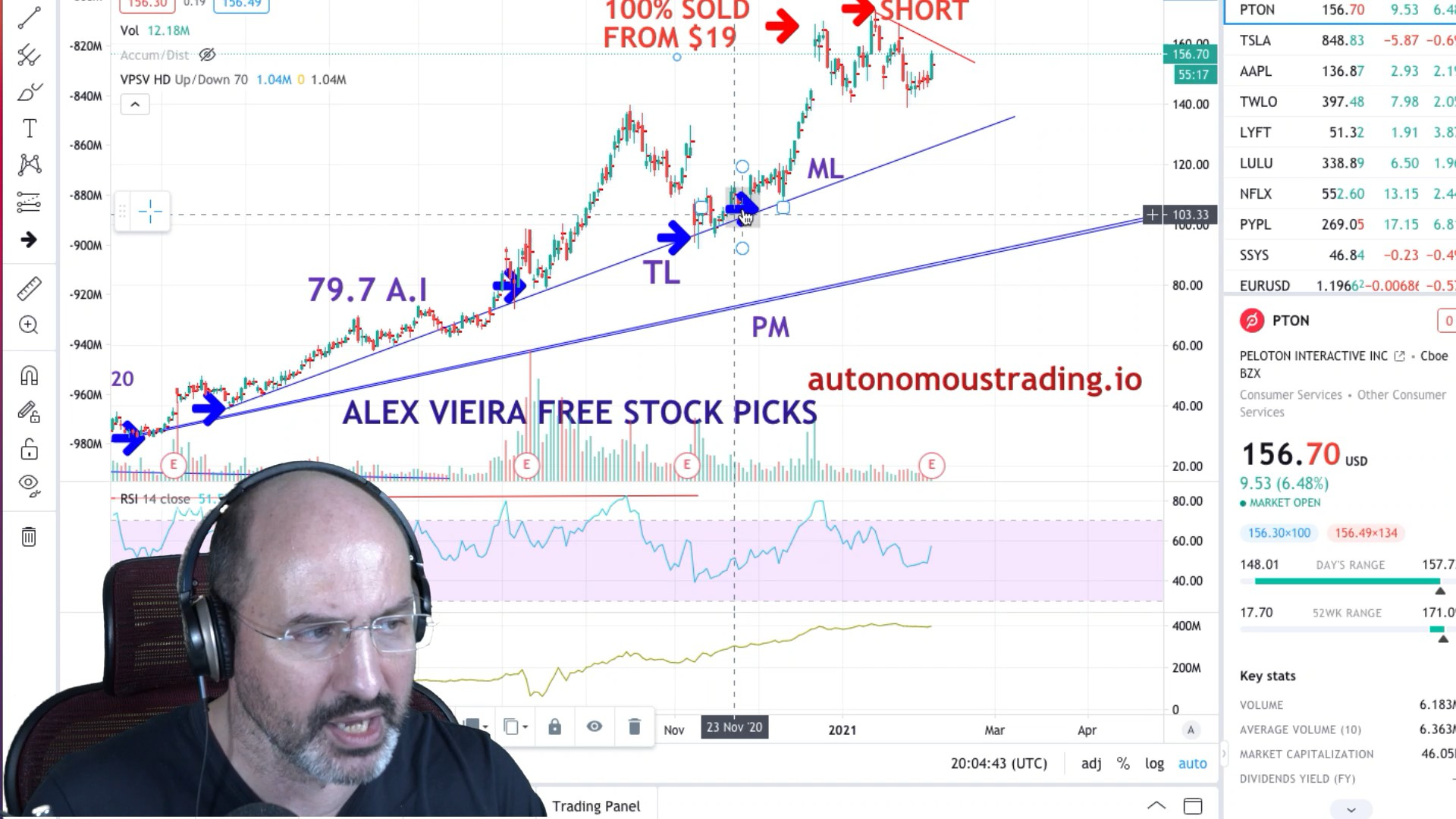 Autonomous AI RPA Solutions
By using autonomous AI trading, you benefit from Alex Vieira's insight, expertise, and experience investing in the markets and native integration with Intuitive Code solutions, which enable efficient end-to-end digital transformation by integrating AI and robotic process automation. In addition, they develop custom software and implement solutions powered by machine learning, predictive analytics, pattern recognition, intelligent assistants, robots, to apps.