Alex Vieira on How Cloudflare New Products Will Impact its Share Price Performance.
An article discussing how Cloudflare's new products will impact its share price performance of capital importance to Cloudflare long-term investors.  Find here the latest updates from the visionary who called Cloudflare a hidden gem since $17
Last week, Cloudflare announced many new products that further its mission of helping build a better Internet. But were you able to keep up with all of them? From new email services to blob storage to a new Ethereum and IPFS gateway, there's a lot to revisit from this past week. We prepared a list for you before discussing Cloudflare's share price impact.
Email Routing
Create custom email addresses for your domain for free and consolidate multiple email accounts into one unified inbox. Learn more
Email Security DNS Wizard
An easy-to-use wizard to help domain owners prevent email spoofing and phishing. Additionally, users will be warned of insecure Email DNS records. Learn more
Registrar for Everyone
Cloudflare now allows customers to register new domains, introducing over 40 new domains. Learn more.
Introducing Cloudflare R2
Object storage with zero egress fees and automatic migration from S3-compliant providers. Learn more
Dark Mode
We are excited to make dark mode available for the Cloudflare Dashboard in beta! From your user profile, you can configure the Cloudflare Dashboard in light mode, dark mode, or match it to your system settings. Learn more
Real-Time Communications Platform
Cloudflare's Real-Time Communications Platform empowers organizations to effortlessly build and scale real-time applications. Learn more
Cloudflare Stream Live
Stream Live is a serverless, end-to-end live streaming product that can ingest, encode, record, and play videos — all in one place. Learn more
Cloudflare Enters Web3 With Ethereum and IPFS Gateways
The Ethereum gateway allows developers to focus on building their apps and not on running decentralized web infrastructure. With the IPFS gateway, customers can quickly and easily access IPFS through our APIs instead of running IPFS nodes themselves or having to rely on user browser integrations. Learn more
How to Invest in Cloudflare
You find the most recent updates for Cloudflare investors in the app. By executing according to Alex Vieira easy-to-use instructions you will continue outperperforming anybody wihtout the need to learn about any special skills on how to invest.
A. I Vision - Envisioning the Future
You can learn more about AI Vision.
Since the beginning, Alex Vieira has believed that technology is key to building a happier and more fulfilling future for all. So, back in 1989, he began as a pioneer in the Information Revolution, envisioning the future after completing his MSc in Engineering from the UMIST in England. Alex started discussing the next chapter of our endeavor, the artificial intelligence (AI) revolution, before anybody else. He has been explaining the future that lies upon us. The way we live, communicate, travel, work, and plan for disruptions during the process. He shares his vision with investors aspiring to succeed while shaping the future together. Intuitive Code brings AI Vision, the most popular solution among professionals, including his famous and genius ETF calls that accurately predict markets evolution.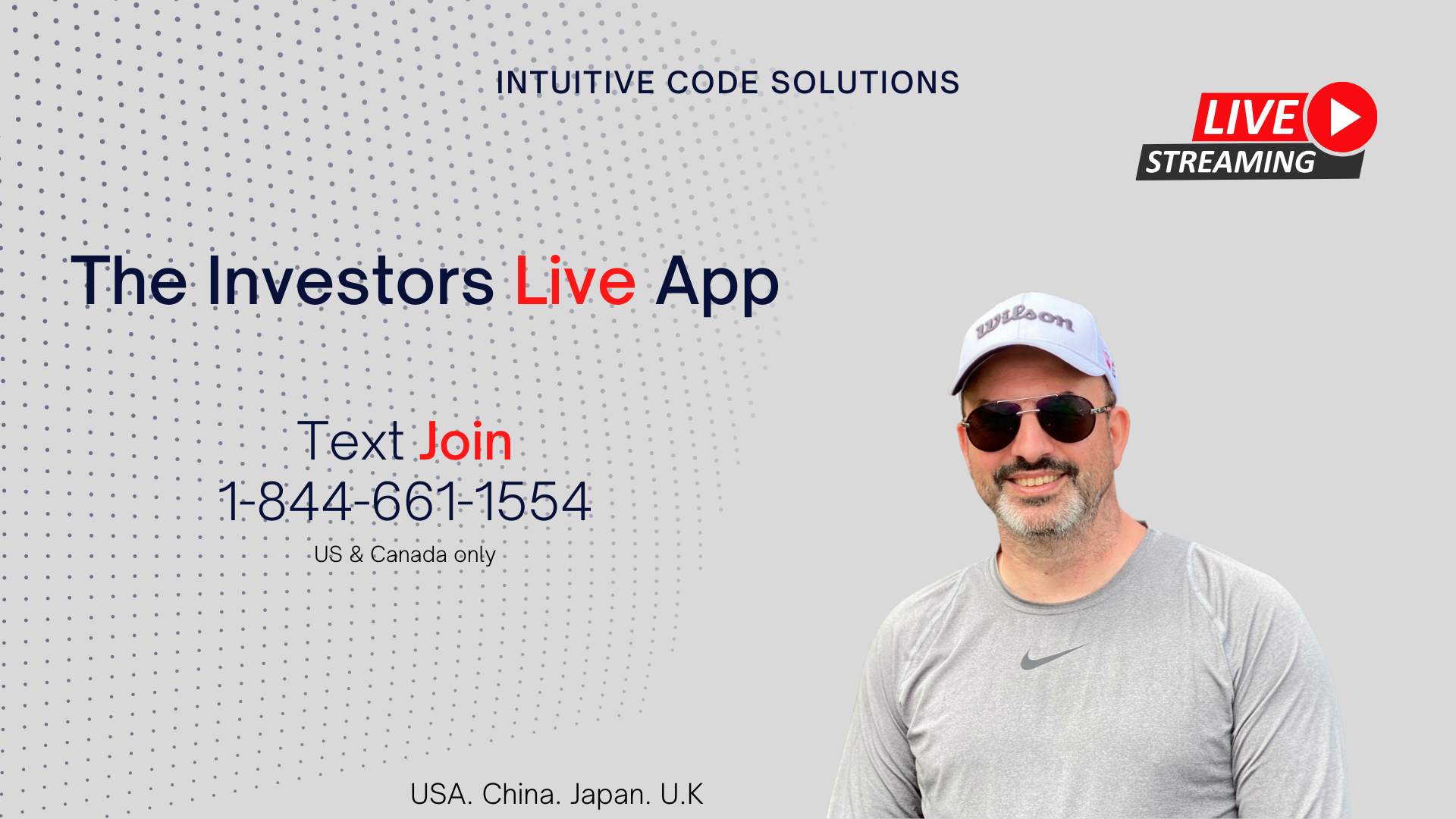 Intuitive Code Solutions
We focus on bringing the value of artificial intelligence coupled with our team experience and intuition to help you learn and benefit from the markets regardless of the asset you choose to include in your portfolio. We accomplish this by using no-code easy to use solutions.
Intuitive Code brings an experience similar to Netflix with additional rich features as Livestream, LMS, and collaboration for anybody interested in the markets.
We create value instead of focusing on entertainment. Our offering addresses small investors and enterprise users such as hedge funds, investment banks, and private equity firms.
We offer you a compelling competitive advantage using artificial intelligence coupled with Alex Vieira's expertise, experience, and intuition. He has published over 65,000 case studies since 1989. Alex is known for turning useless complexity into valuable simplicity.
We help you get started by choosing from more than fifteen different investment series. Choose between Technology, Biotechnology, Artificial Intelligence, FinTech, e-commerce, Cloud Software, and others.
Alex Vieira and Artificial Intelligence pick up the best content for each series. So choose one or a pack if you are looking for the best value.
We add fresh content whenever Alex Vieira and AI consider it relevant to users. So we have you covered whether you are interested in long-term investment, new technologies and investing trends, geopolitics, education, and expert insights.
We divide the series into different categories for your convenience: stocks, cryptocurrencies, trading, investment, earnings call, ETF, forex, and commodities.
We deliver content as video-on-demand, Live stream, and LMS. In addition, we make online events more exciting, fun, and engaging by including comments on the videos, Live chat, and instant polls in the collaborative app.
A pack is like a collection of multiple investment intelligence series across different categories. In addition, a pack may include content delivered as video-on-demand and Live stream.
Furthermore, we offer users the flexibility of choosing one video only or creating their series focused on the companies and categories of their interest.
The content is accessible on your browser, but we also have native apps for iOS. Android. Android TV, and Apple TV (soon).