Alex Vieira Buys More AMC Shares Going Full Leverage on His Own AI Stock Analysis
The legendary investor Alex Vieira bought more AMC shares inviting everyone to participate in this lifetime investment opportunity by following his free stock analysis and market guidance.
Alex Vieira urged investors to buy more AMC shares as soon as the company reported a blowout earnings quarter reiterating a Strong-Buy rating which he kindly shared with clients below $9
Maximum Leverage Investing in AMC
Alex Vieira recommends maximum leverage investing in his portfolio to outperform in the markets.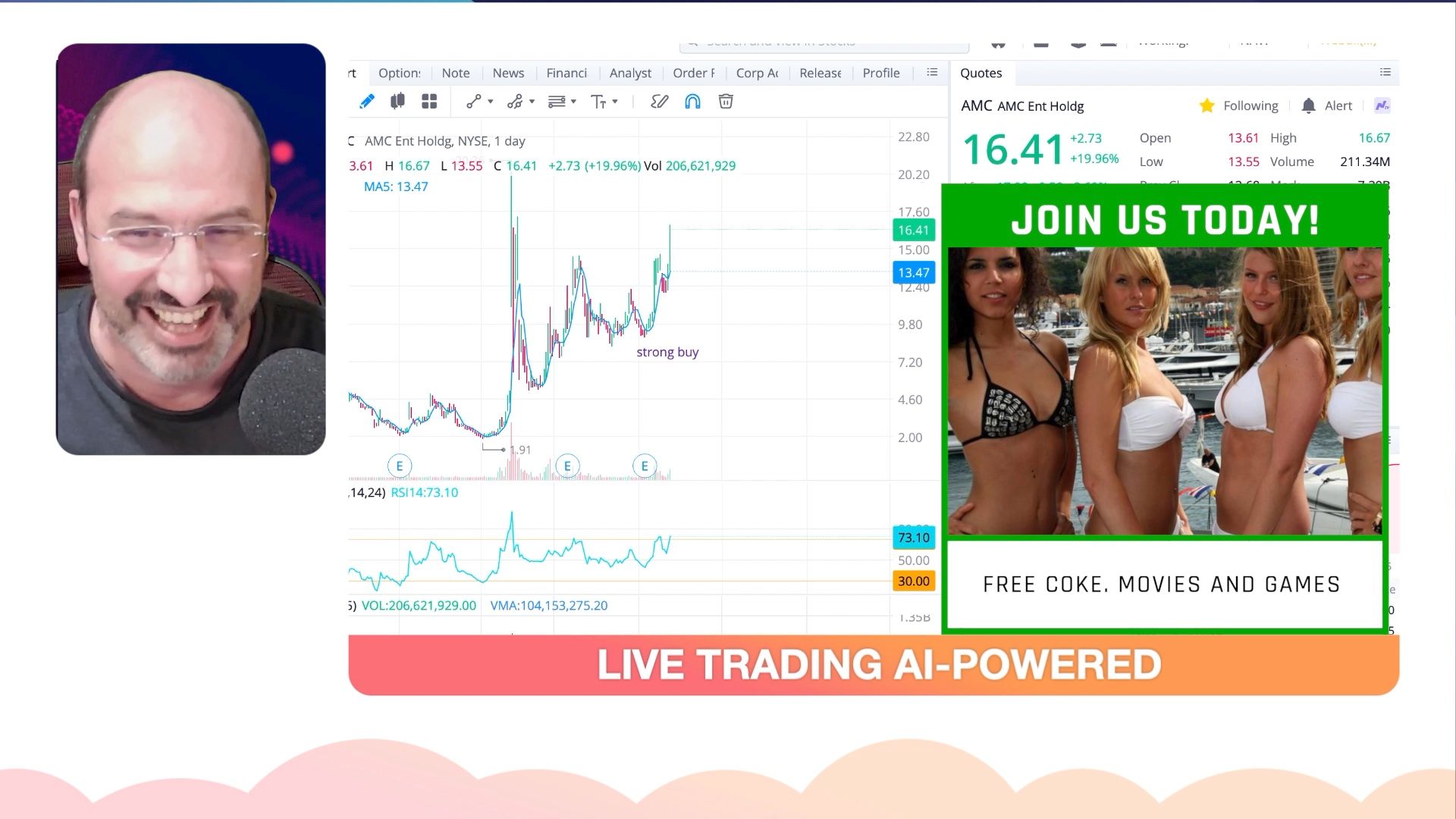 AMC's share price soared today above $23. COKE crossed $400, rallying over $120 per share within a couple of weeks. ROBLOX's shares soared to new all-time highs.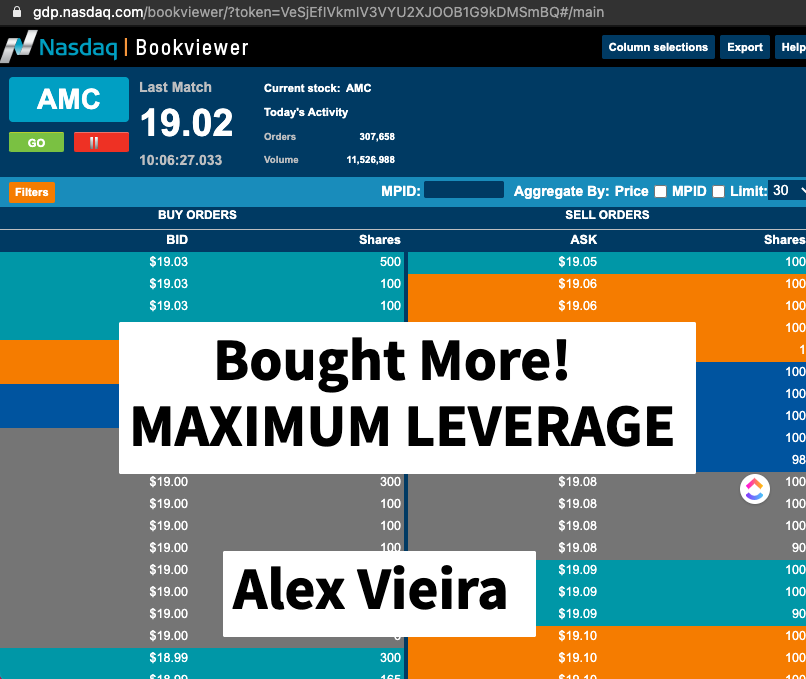 Would you like to learn more about AMC, Coke, ROBLOX, and Vimeo IPO? Grab Alex's AI stock analysis today or purchase one of the available investment plans.