UAE Billionaire Makes Billions of Dollars Predicting Oil Crash
Autonomous Trading CEO, Alex Vieira, the biggest oil bull in Wall Street turned bearish the commodity downgrading to Strong Sell forecasting a crash. Learn more about the truth behind the biggest oil sell off in years!
President Donald Trump wants oil prices to keep plunging. OPEC is warning Trump to be careful what he wishes for.That's because low prices at the pump have cost the US oil industry jobs in the past, OPEC Secretary-General Mohammad Barkindo told CNN Business on Wednesday.As a cautionary tale, Barkindo pointed out how painful the 2014-2016 oil crash was for American oil workers. He noted that more than 100 US oil companies went bankrupt and thousands of jobs were lost during that downturn.
---
---
Donald Trump is Right! Oil is a Bubble!
Intuitive Code sold its long-term stake in oil stocks downgrading to Strong Sell. Learn about the value of maintaining a close relationship to Donald Trump cabinet!
---
---
There has never been any doubts on how to invest in oil, stocks, cryptocurrencies or in the forex markets. We create financial markets history. Alex
---
Perelman AI Trading Algorithm Live on Oil and Refiners Forecast by IntuitiveCode on TradingView.com
---
Crude Bear Market
Not even Saudi Arabia could prevent crude oil from suffering the longest losing streak on record.
---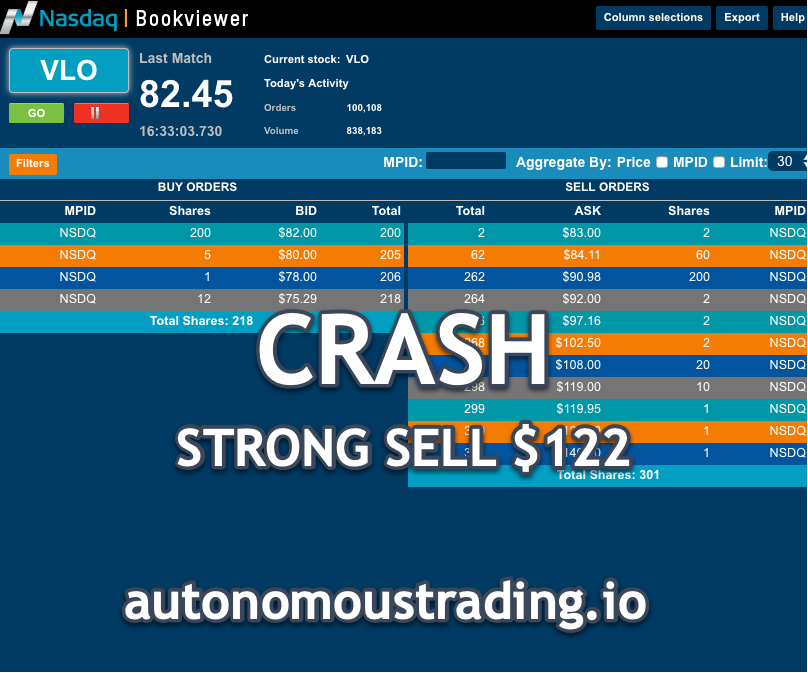 ---
Learn more about the Billionaire who called Chesapeake Energy (CHK) stock crash against everyone else in Wall Street.