The Mystery Behind Square Stock Crash and Shopify Meteoric Rally
I started investing in Square at $13. I called it a lifetime investment opportunity before Americans heard about the name. Likewise, I started investing in Shopify at $19 before Americans heard about the Canadian e-commerce company.
I named Square (SQ) a bubble the moment it crossed $98 in 2018.  Thereafter, it crashed 50% within a couple of months.
Concerning, Shopify I continued buying more shares, continued recommending to buy Shopify, precisely when the criminals were on CNBC downgrading stocks at the very bottom.  I was there BUYING MORE! DRAMATICALLY HUGE POSITIONS!
While I kept buying more Shopify the American idiot was focused on investing in Tesla bubble. I proved thousands of times - Americans are the MOST STUPID people in the world. Einstein agreed.
Although both companies are very different, morons continue comparing them. Wall Street has never got it.  
What really matters is the FACTSHEET. Square crashed and Shopify soared to $350. Your arguments are irrelevant. Your opinion is useless. We create markets history. Ignorants, scammers and fraudsters cannot do anything about it. I DICTATE THE RULES!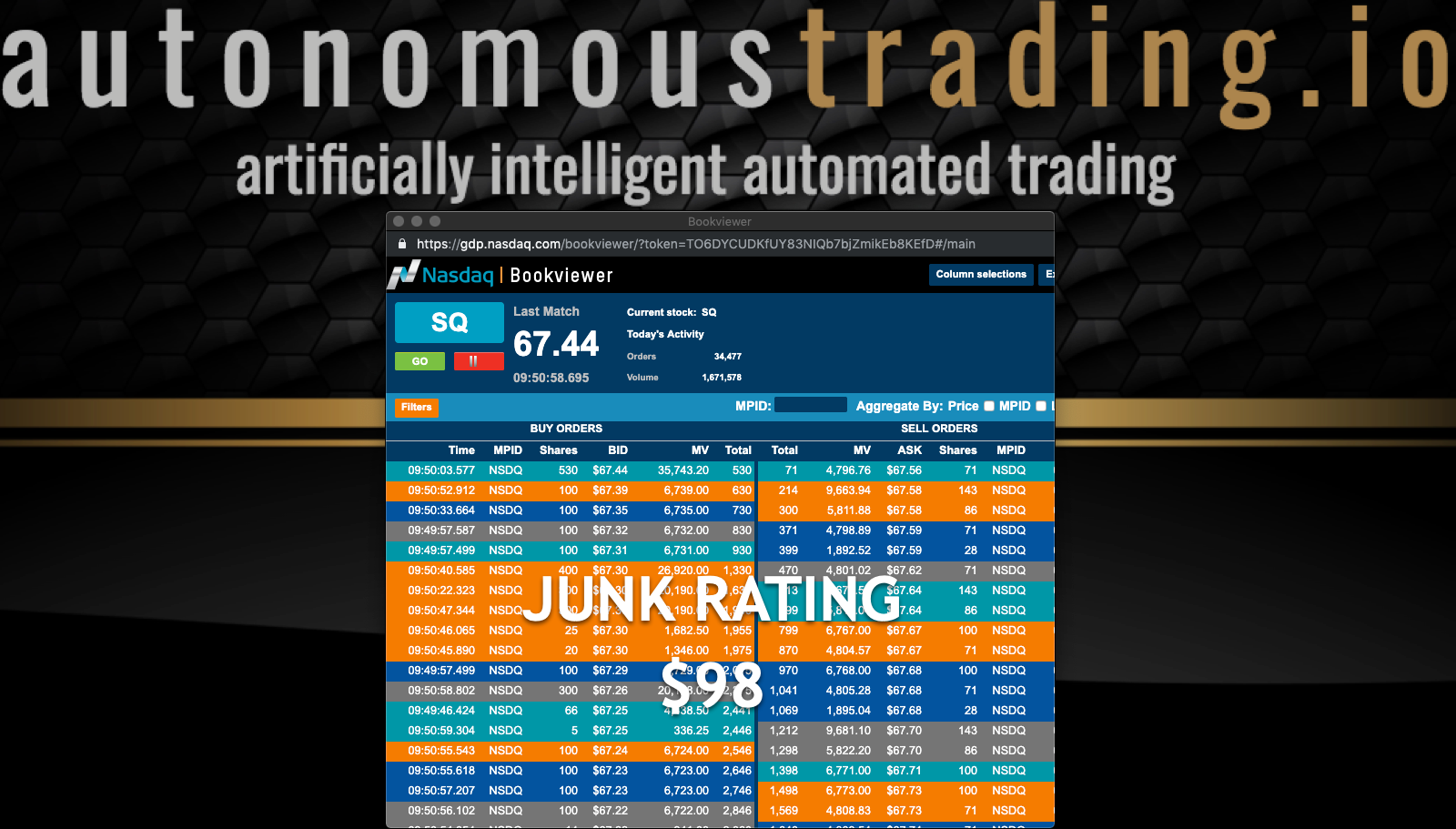 However, there is other piece of intelligence - the most important - behind Square stock crash and Shopify meteoric rally, but obviously I will not tell you.
Who the fuck are you anyway?