Russian Billionaire Short GoPro Jim Cramer Symbol of Corruption
GoPro has been my favorite short position in the U.S stock market for years along with Sears Holdings. Jim Cramer remains the symbol of American corruption
GoPro Junk Rating Since $95
I am not acquainted with anyone else who remained bearish GoPro since $95 maintaining a short position since then. Likewise, in Sears Holdings my number one short position.
I continue receiving emails all the time from Americans bullish GoPro which is rather bearish. I started receiving them since GoPro was trading in the 80's.  They have been calling bottoms in GoPro for years.
I have never seen a corrupt making money in the stock market much less Jim Cramer.  Alex
Join Jim Cramer on Facebook
Join Jim Cramer on Facebook to learn how to invest in the stock market. Read the comments of those who lost all their money investing in GoPro! On the contrary, Jim Cramer has never bought one share.
---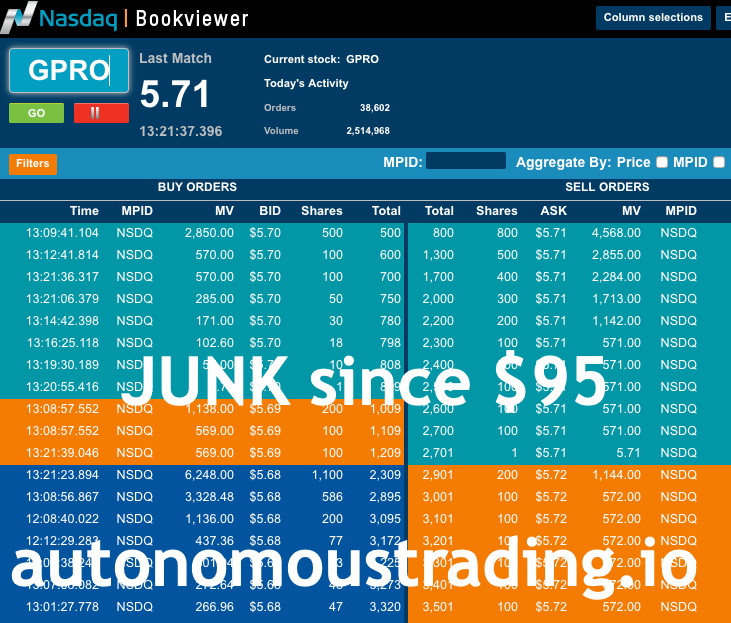 ---