Market Genius Live Today on YouTube Crashes GameStop $508 to $126 within Two Hours
Following the biggest trading event of the year, you are invited to watch Alex Vieira live on Youtube for his members going short GameStop at $508 and $480 calling a meltdown down to $120. WallStreetbets panic live!  
Alex Vieira issued a public statement warning to sell GameStop before going short the stock. He is now more bearish than ever before after upgrading the stock to strong buy at $5.4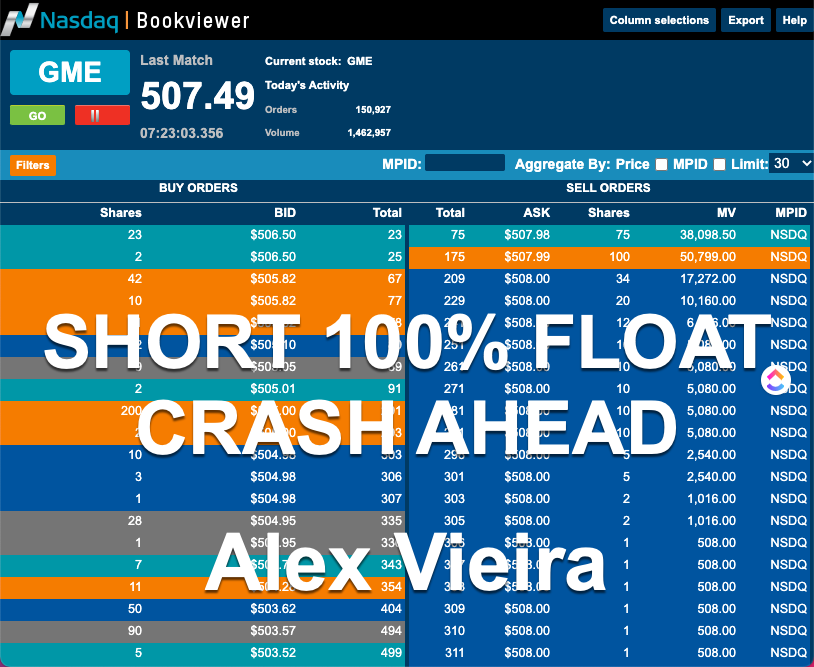 YouTube members got access to real-time trade alerts. You need a membership level 3 - Livestream and Chat - on Alex's YouTube channel to watch the following video.
Make $50 million daily trading GameStop by following my instructions - 100% accuracy.
Alex Vieira used an AI Bot to call the intraday crash from $508 down to $120