Legend Who Called ROKU Dream Investment Live Today Microsoft Stock Analysis and Earnings
Alex Vieira live today shares his opinion about investing in Microsoft for long-term investors, live trading, and Microsoft price target for 2021. Learn about the best investment strategies for long-term investors in companies like Tesla and ROKU.
You can get it on the website or Intuitive Code Traders' Insight.
AI Vision Traders' Insight is available on a world-leading app, the same used by our team for AI Trading. We cover stocks, cryptocurrencies, forex, ETF, earnings, Tesla, China, biotech, oil, and energy.  Choose the complete package, the most popular solution, or pick up only those interesting categories.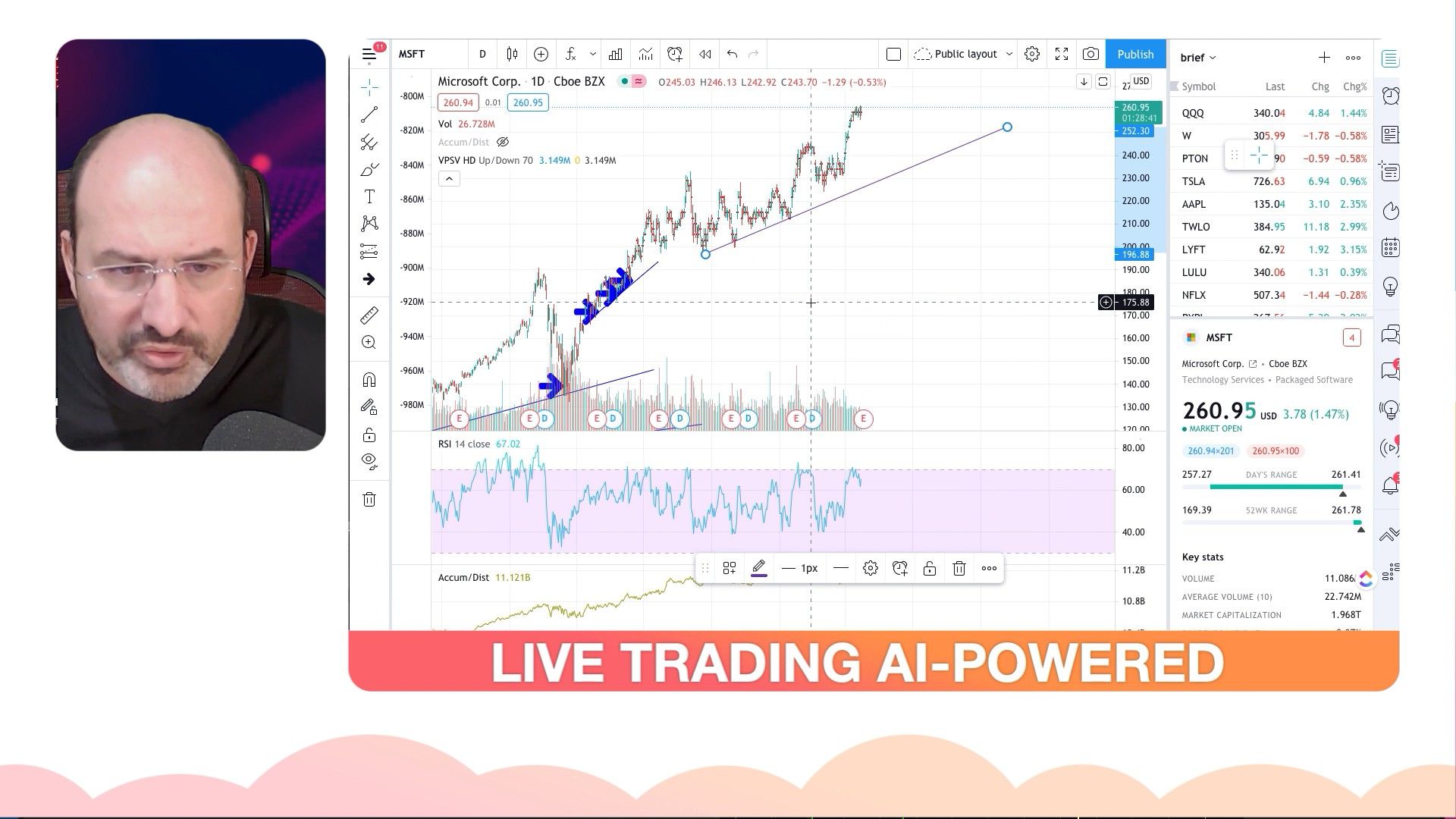 Microsoft (MSFT) reported earnings today, seeing its share price pulling back 3% to $253 after-hours.
Best Investment Strategies
When the American crowd is selling stocks, we are definitely buying them at amazing prices. As long-term investors, we are known to sell them at multi-year highs once the bearish crowd returns into the stock market.
Learn why ROKU became one of the hottest stocks to buy. ROKU's share price soared from $19 to $480 since the legendary investor Alex Vieira announced the ultimate bottom in ROKU and Tesla, making both calls available to small investors worldwide.