Is Hubspot the Next Salesforce. Here's why Hubspot share price is going to soar!
Intuitive Code has been a long-term investor and Hubspot user. We urge investors to buy Hubspot before shares soar to new all-time highs! Autonomous Trading has a Strong Buy rating on Hubspot. Salesforce investors enjoy four digit return on investment.
Investing in Hubspot
Hubspot is a top investment pick at Autonomous Trading AI BOT 1, i.e. Hubspot investors are likely to see profits beyond their imagination.
Hubspot is the NEXT Salesforce. Great platform. We're investors and customers $HUBS $CRM #salesforce #hubspot https://t.co/vyNswM3JEd pic.twitter.com/4l08PL3nOZ

— Alex Vieira (@vieiraUAE) May 25, 2018
To learn about Salesforce refer to the most recent article on the Blog.
We have AI BOT subscribers achieving 100% ROI in their first two weeks in the service. These results are unique in the history of the financial markets. Refer to the existing interviews for your reference. Vieira
Is Hubspot the Next Salesforce?
These are two different companies addressing different markets, therefore they are not necessarily competiting against each other. As an example, we are using both.
To make it simple, you should be an investor in both companies.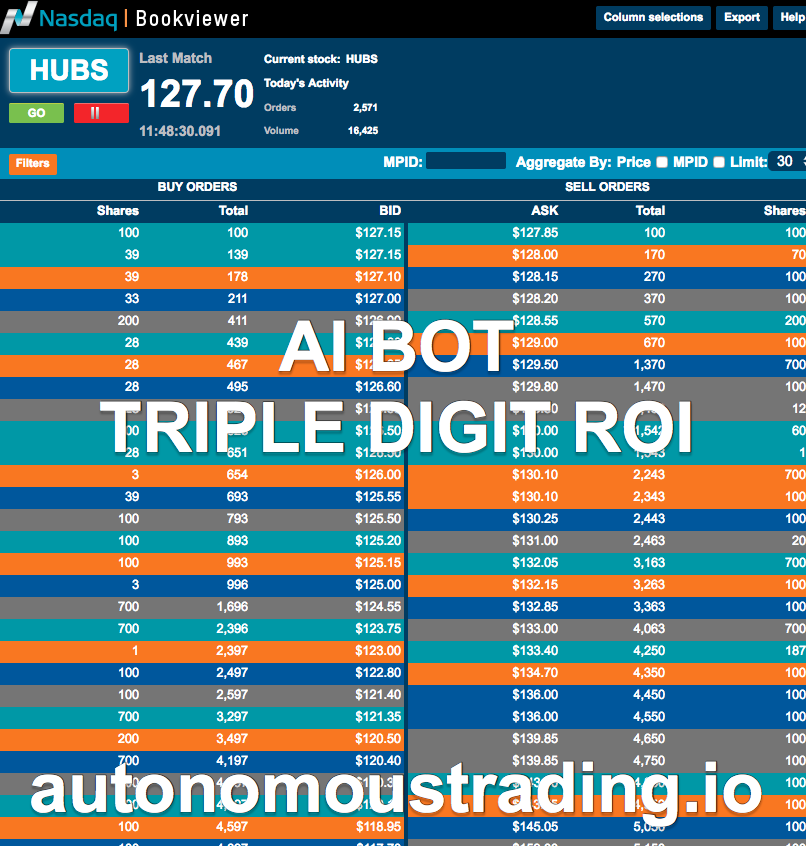 Learn about The Story Behind Hubspot
"In 2004, we met as graduate students at MIT.
While Brian was helping venture-backed startups with their go-to-market strategy, we started to notice something curious: Customers had gotten really good at blocking out interruptive marketing and sales tactics. The tried and true tactics of old (direct mail, email blasts, cold calls) simply weren't effective anymore.
Meanwhile, Dharmesh's blog OnStartups was seeing massive growth in traffic. We'll admit, we were surprised. How had this tiny blog with no budget generated more traffic than companies with professional marketing teams and way bigger budgets? It felt like a modern-day David versus Goliath.
So after many meetings, even more coffee, and the occasional Belgian beer (a shared favorite of ours) we came to the simple observation:
People don't want to be interrupted by marketers or harassed by salespeople. They want to be helped.
It was time to make the marketing and sales process human. Time to treat buyers like people, not numbers on a spreadsheet. Time to build an inbound community and help people achieve their business goals in a more personable, empathetic way.
We called it, HubSpot."
Get Hubspot for free!