Intuitive AI Code is Helping Adobe Investors Retiring as Multi-Millionaires
Intuitive AI Code remains a long-term investor in Adobe since $58, a compelling growth story at reasonable prices. Adobe low valuation has been used by the world's best investors to gather massive positions ahead of the breakout to new all-time highs.
Eager to improve drastically your performance in the markets? Start here!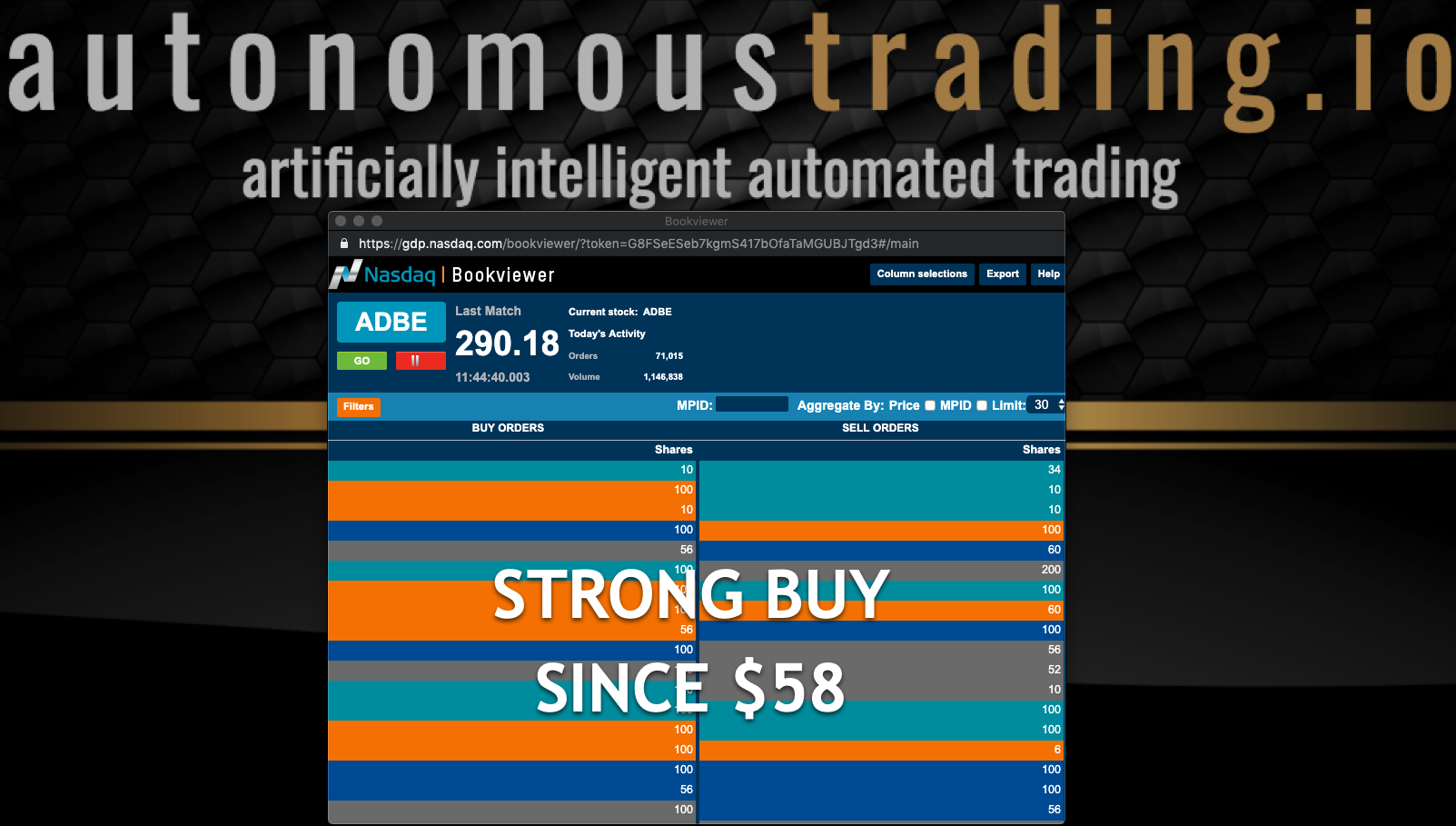 Adobe closed the session at $292 new all-time highs.  Now, learn more about historical investment opportunities in the stock market disregarded by the press and investors as Warren Buffett. Shopify rallied 2,800% closing the session at $327.