Finance Expert Reduces His Short Positions as Banking Stocks Crash
Autonomous AI Vision Fund has reduced its short position in Goldman Sachs Group as share price crashed near $100 per share from its downgrade to Strong Sell. Herein, find new stocks to sell short ahead of the crash!
Why to Reduce Short Positions in Goldman Sachs?
We've decided to reduce the massive short position in Goldman Sachs to utilize the profits elsewhere into new short positions in stocks that have more downside than Goldman Sachs at this moment.
Goldman Sachs (GS) has been upgraded from Strong Sell to Sell.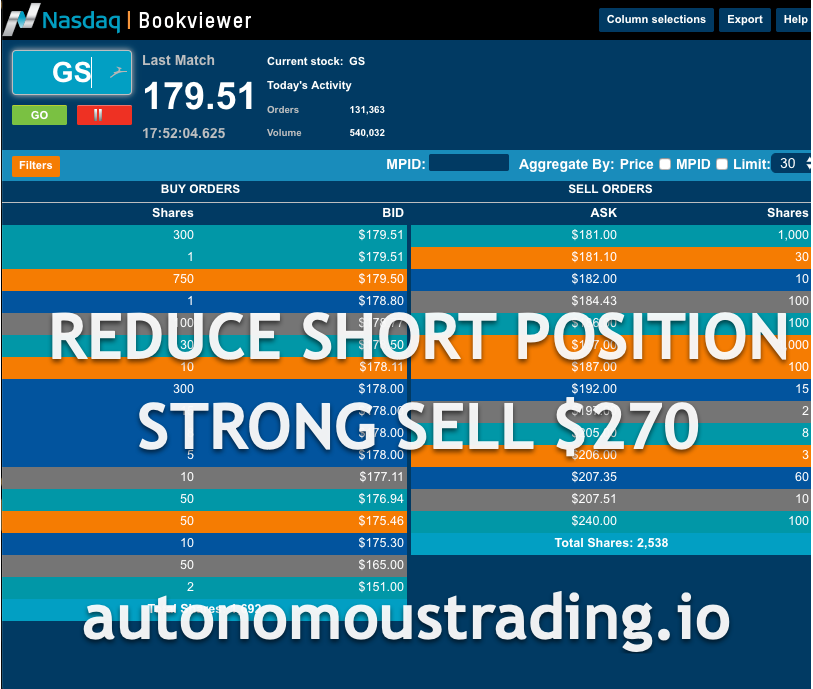 ---
Autonomous AI Vision Fund Upgrades Goldman Sachs to Sell $179.5 by autonomoustrading on TradingView.com
---
Which stocks have plenty of room to go down in the U.S stock market?
Today, as announced on Twitter there are terrific opportunities to sell short stocks! You don't want to miss them, it's crazy since they are going down and you're going to make a fortune!
---
---
The Dow lost 1,500 points as soon as brand new short positions in the U.S stock market were announced. You can choose one of our plans to know more!
Alternatively, you may wish to use our free guidance in the markets in Forex, Cryptocurrencies, Oil, ETF's and stocks.