FED Powell GENIUS Making Millions of Dollars on Shopify Helping Small Investors
I already told you before that FED money goes into stocks like Shopify pumping its share price instead of going into value stocks.  For this reason, Wall Street raised Shopify to $650 selling the idea investors are buying the next Amazon.
Every time Shopify sells it miraculously rallies. FED Powell is a GENIUS!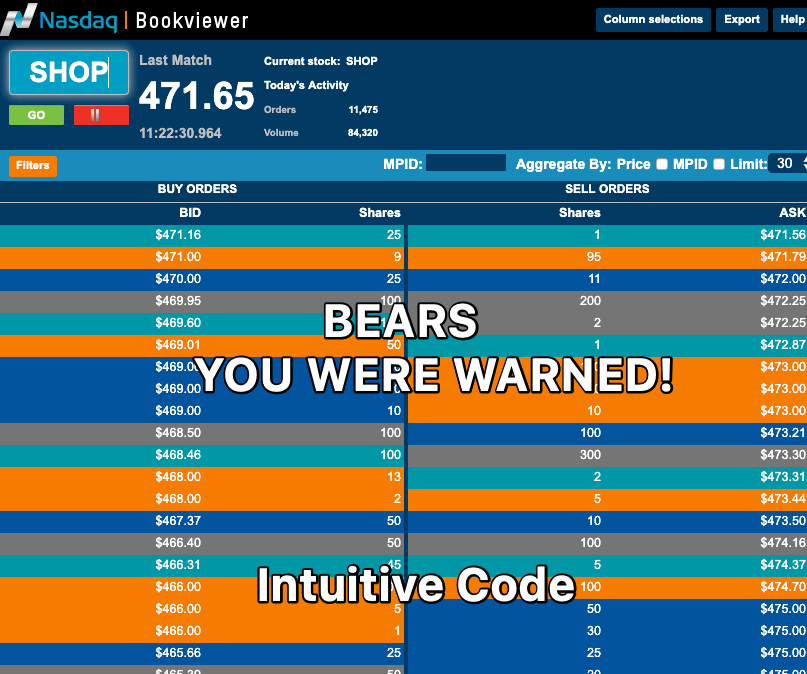 FED Powell Free Pick Live!
Shopify soared as the markets tanked near 1,000 points.
Investors Follow Powell!
Thousands of investors on SeekingAlpha noticed the pattern buying every dip they can get because profits are guaranteed!
Wall Street Shopify to $650 is Here!
Shopify sell short interest is remarkably low for one reason! Everyone has been buying!
Wall Street sees Shopify having far more upside than Apple! Stunning!