Experience True Wealth, Freedom, Joy, and Power Betting on U.S Stock Market Crash
Alex Vieira explains how he crashed an entire market sector in the United States by sharing his insight on YouTube for members in 2021. Today, his bearish stock picks are down over 90%, representing a lifetime opportunity for long-term investors to get rich since he never missed a forecast.
Short First Republic Bank (FRC)
Learn about the origins of First Republic Bank's collapse, astonishingly accurate ETF trading signals, and predictions published on  Youtube for members that crashed an entire market sector.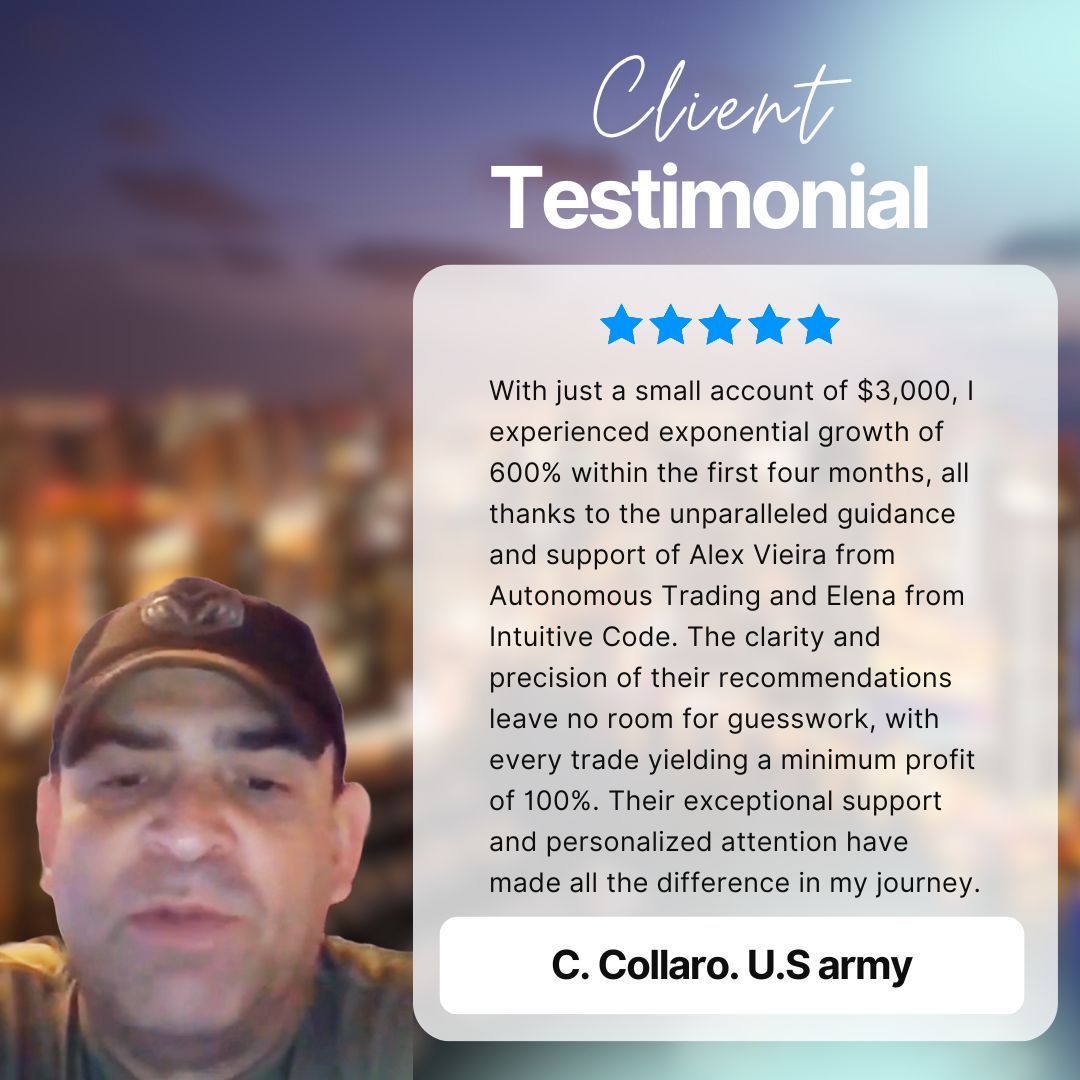 Empower your stock trading with an AI dedicated to investing: Unleash the potential of artificial intelligence to outperform consistently. We demonstrate the merits of Intuitive Code's AI technology to invest in the stock market, sharing precise trading signals, reviews, and a free plan.
I receive autonomous trading signals in the app or live trading sessions, and when I submit the orders on my brokers' account, I start seeing profits immediately. I am also equipped with the knowledge of what to do if the market moves unfavorably. The technology works flawlessly 98% of the time.
With over 30 years of experience in IT and the financial markets, Alex Vieira leads a team that provides clients with tailored services and innovative solutions. The team develops and delivers the right solutions for each unique problem by utilizing a deep understanding of the financial markets.
An autonomous AI algorithm will take you to the best destination in the universe of all potential destinations, continuously evaluating the worst and best-case scenarios during your journey. So, algorithms define the best asset portfolio, contemplating the universe of different financial assets to obtain maximum profit.