Elon Musk Insane Strategy to Bring Donald Trump Back to Twitter
You do not know much about who the real Elon Musk is, but we do. Learn more about the plan activated when Elon Musk bought Twitter to bring Trump back to the social media platform. In addition, learn about who told you the truth about the missile fired into Polish territory.
Elon Musk became a religion for millions of ignorant Americans believing in fantasy and miracles.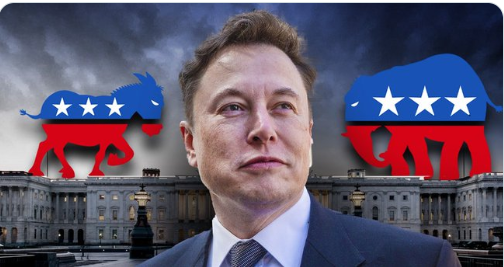 First, let me say that I do not have anything against Elon Musk's practices, namely how he has been handling the Twitter acquisition and Tesla. However, I certainly would have done differently, showing respect for investors and clients.
The truth matters, so here you have it in a few lines. After messing up so much in the last weeks, Elon Musk is now seeking your approval, but he is just playing you because they have aimed to bring back Trump since the beginning. Shall I remind you that before Elon Musk initiated the Twitter poll, he brought back some recently excluded members?
Elon's objective is to bring back Trump.  So, feel free to vote on the existing Twitter poll before it closes. I pass it on.
Reinstate former President Trump

— Elon Musk (@elonmusk) November 19, 2022
Now, let me discuss another matter of great importance. As soon as missiles landed on Poland, we were shocked to see the world press releasing fake news blaming Russia. Fortunately, Alex Vieira stepped in to tell you the truth; Ukrainian forces launched the missile.  Don't get confused about taking part in a global war versus learning about the fact—the latter matters.
We were the first to report the truth about the attack on Poland not coming from Russia, now confirmed by NATO. Blast caused by UKRANIAN missile #NATO #russia #ukraine #WW3 #NewsUpdates

— Alex Vieira (@realalexvieira) November 16, 2022
Eighteen hours later, the President of the United States confirmed what we already knew.
I terminate this article referring to the outrageous profits betting on Trump's collapse. Instead, I am referring to Digital World's collapse, an event amply discussed in this blog for those serious about investing in the markets.
This weekend, we are discussing what investors can expect going into 2023.