C3.AI Share Price Crashes on Autonomous Trading Downgrade to Junk
C3.AI share price crashed to $62 on Autonomous Trading AI stock analysis, downgrading to Junk at $177. Learn more about the world IPO expert Alex Vieira C3.AI stock analysis.
The legendary investor who made history calling Snowflake $120 billion market cap. Assumed a large short position on C3.AI downgrading to Junk.  Cathie Wood Ark ETF redemptions soar to record highs.
He recently commented on C3.AI earnings restating that short-sellers would make a bloody fortune. Yet, he never missed a call.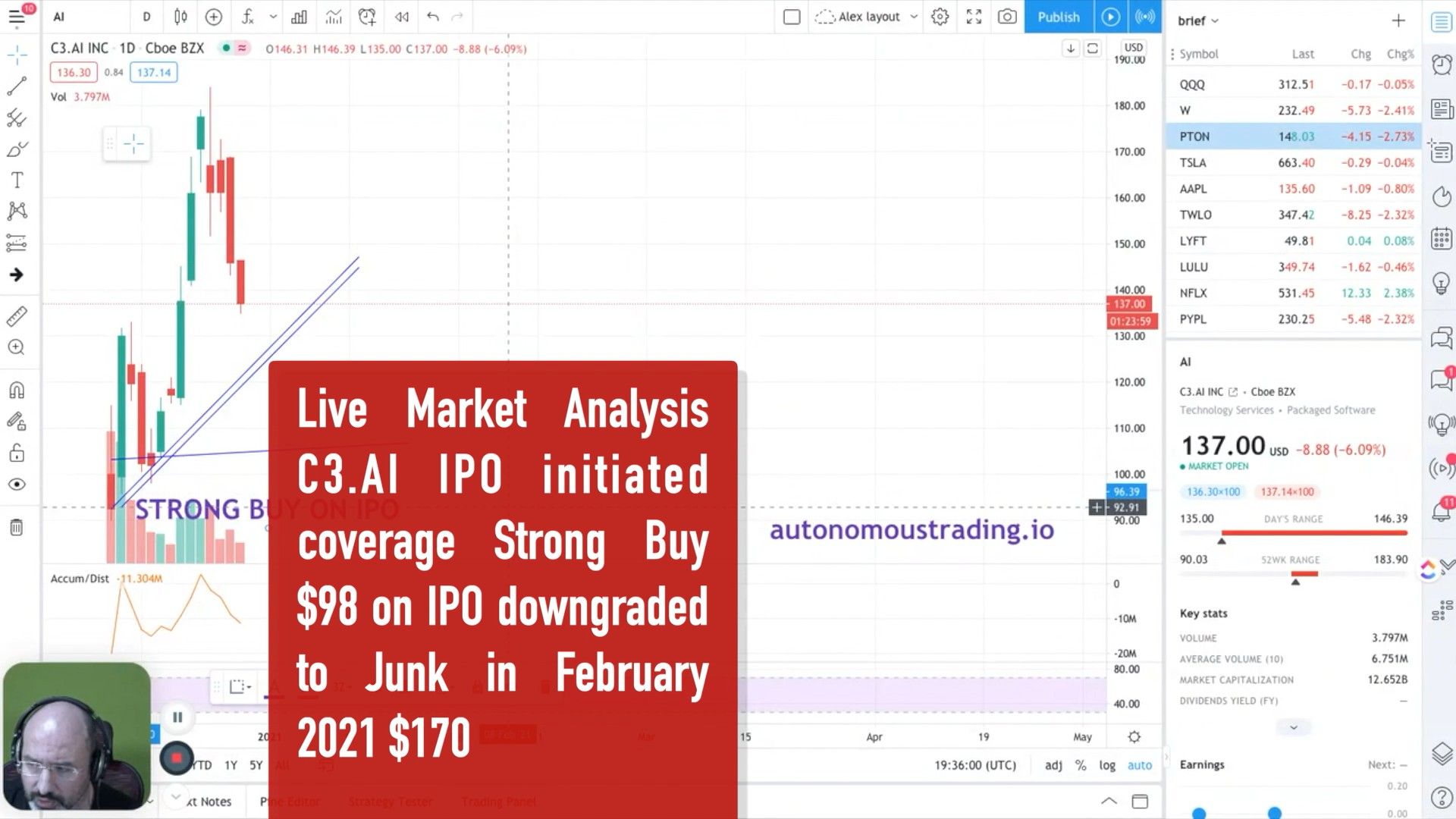 C3.AI share price crashed to $62. Our clients could not be happier!
Congratulations to my clients. Alex Vieira.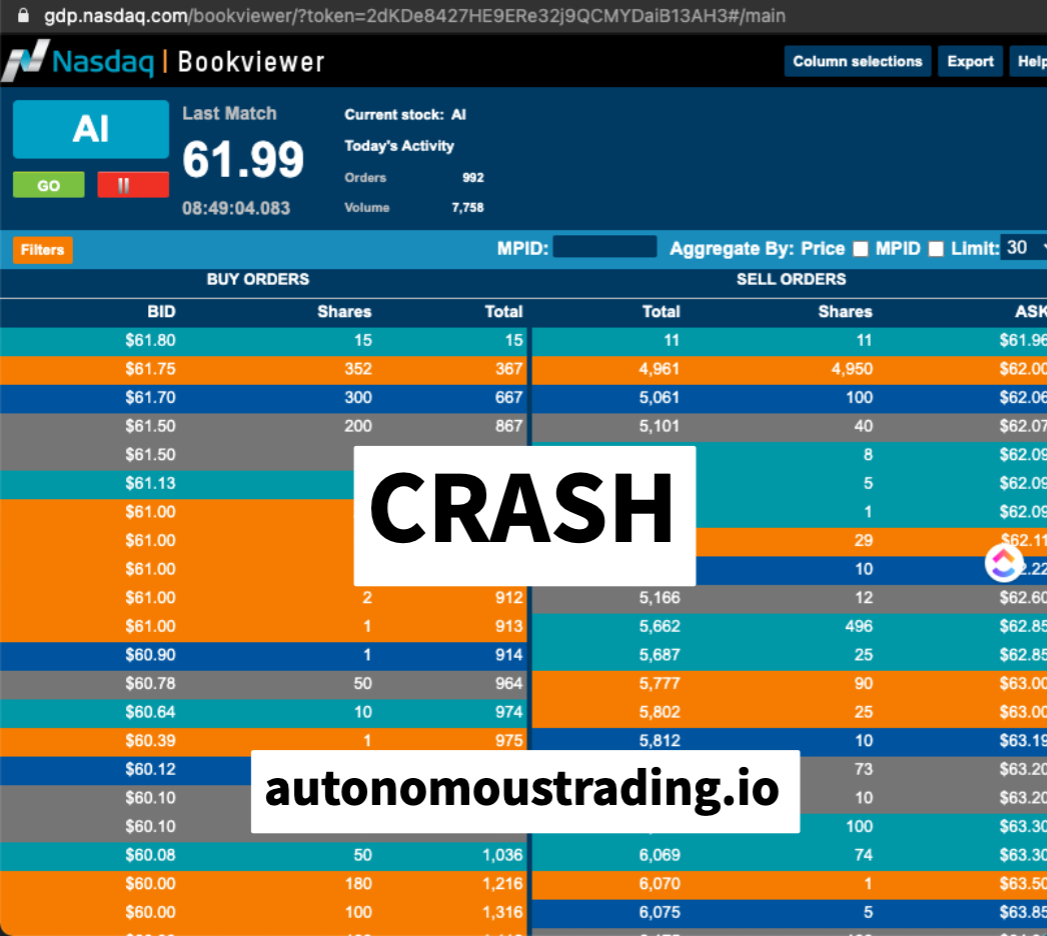 Highly Accurate Market Analysis. Trading Signals. Price Targets. Stocks. Forex. Oil. Cryptocurrencies. ETF. Gold
Artificial intelligence is the biggest revolution in our lives. We invite you to learn, take part, and profit by following the insight, experience, imagination, and knowledge of a visionary showing that the impossible is actually possible on live stream trading sessions.
Alex Vieira live market analysis tells you the future of any asset showing it on the screen in real-time for any company you are interested in investing in, including IPOs, forex, cryptocurrencies, and ETFs.
AI Vision Traders' Insight. We Make the News. Others Report Them.
AI Vision Traders' Insight is available in a world-leading app, the same used by our team for AI Trading. We cover stocks, cryptocurrencies, forex, ETF, earnings, Tesla, China, biotech, oil, and energy. As a result, we have the best public trading track record. Choose the complete package, the most popular solution, or pick up only categories you are interested in—live Stock News, Upgrades, Downgrades, Trading Signals, Earnings, and much more.