Beyond Meat Loses His Major Bull since IPO. Alex Vieira Bails Out Going Short
Beyond Meat has lost his major bull Alex Vieira who you can see here selling Beyond Meat at $185 downgrading to sell acquiring a short position. See how Einstein AI algorithm trading determines stock prices in real-time. The undeniable evidence stock prices can be accurately predicted.
Intuitive Code is the leader in artificially intelligent algorithms with applications in numerous industries such as intelligence, finance, defense and trading. Our thirty years record helping small and professional investors outperforming in the markets speaks for itself.
The legendary AI Trader, Alex Vieira, bought more Veggie Burger shares of Beyond Meat taking it to stratospheric prices seeing the highest return on investment in decades.
Einstein Algorithm AI Trading Selling Beyond Meat $185
Listen to his comments
I am now dumping Beyond Meat as the American hysteric crowd is buying. I and Einstein have no doubts Alex
Everything is determined, the beginning as well as the end, by forces over which we have no control … we all dance to a mysterious tune, intoned in the distance by an invisible player. Albert Einstein
Beyond Meat (BYND) closed the market session down $60 per share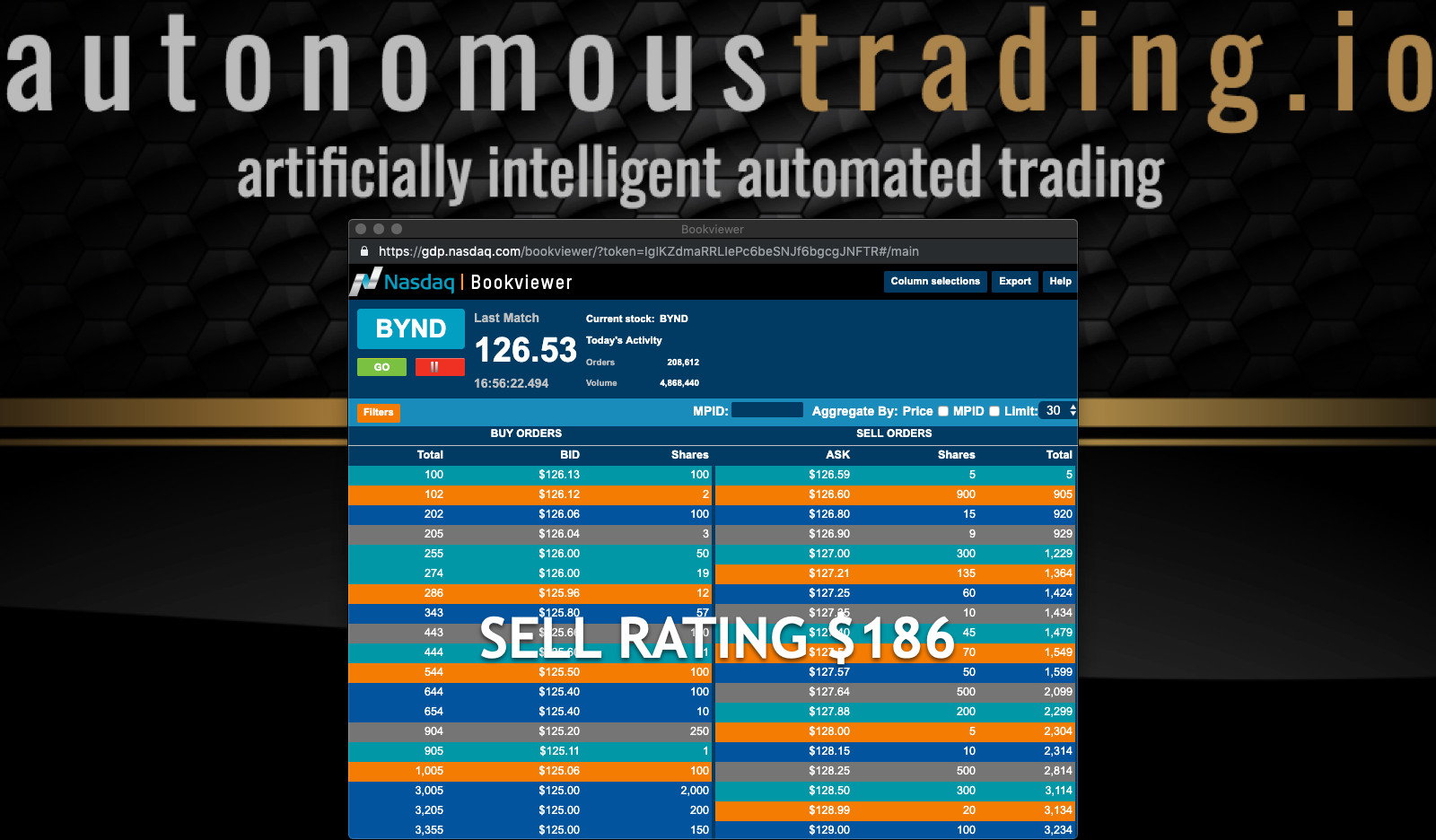 Alex Vieira urged his clients to dump Beyond Meat bubble buying Tesla after he accurately predicted its crash from $380
Alex Vieira Live Making Millions Calling Tesla Rally Beyond Meat Crash