Bed Bath & Beyond Share Price Doubles Today on Genius Autonomous Forecast. Alex Vieira Live on Netflix and Tesla Earnings
Greatest Investors Teach Real-Time Portfolio Management and High-Value Investment Strategies: The Key to Successful Investing in Today's Markets, discussing BBBY and Netflix's latest earnings report.
Learn about efficient portfolio management in real-time and the high-value investment strategies to succeed in today's markets.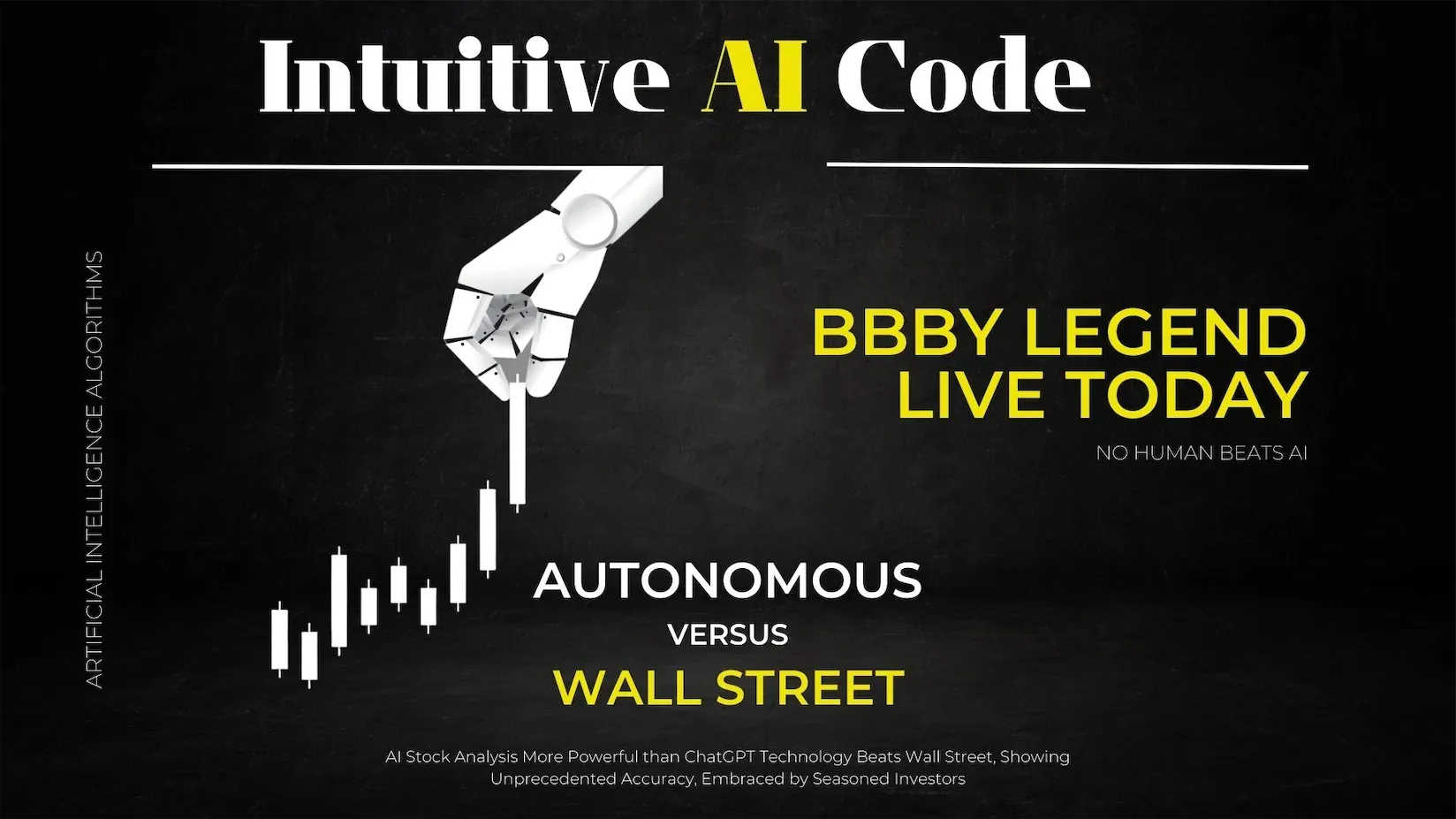 Intuitive Code offers investors the most recent real-time stock news and critical insights into companies of your interest. Stop wasting time and money on expensive and useless tools like Bloomberg terminal.
Bed Bath Beyond's (BBBY) share price has doubled, trading at 45 cents today pre-market.
Netflix Live Earnings Call
In addition, we teach how to invest in Netflix (NFLX), making exorbitant profits. Alex Vieira bought Netflix shares after-hours near $301, selling them to U.S retail investors above $332. Furthermore, he left instructions on continuing to profit from Netflix during the quarter.  
In today's pre-market trading session, Netflix's share price plunged to $324.
Tesla Earnings Call
Alex Vieira says he does not see any buyers for Tesla shares ahead of the company reporting earnings.
Last Call to Make One Million Dollars
As part of our commitment to democratizing access to our technology, we offer an autonomous free trading plan, allowing investors to try our technology without any charge and potentially make significant profits while others in the market may be losing money.
With over 200,000 investors benefiting from our free insights, we strive to provide a comprehensive knowledge base and strategic tips to support our users.
Are you stunned by the fact that Crocs share's price has been outperforming Tesla's? You should not because we called while sharing our insight with investors betting on the Tesla stock crash. Learn about autonomous AI trading algorithms.
Rest assured, Intuitive Code prioritizes the privacy and security of our users, and we do not make a profit from or have access to your details on Google. We appreciate our customers' trust in our AI solutions. We are committed to continuing our mission of revolutionizing how professional investors leverage artificial intelligence for unparalleled success in the stock market.
Join us today to experience the power of Intuitive AI Analytics and unlock your potential for exceptional returns in the stock market. But don't just take our word for it; hear from satisfied customers like Ellen, a mother of four, who has achieved remarkable success with our technology.
Recommended insight: From Divorce to Profits: Ellen's Remarkable Journey with Intuitive Code's Autonomous AI Project
Share her real story and appreciate our team's hard work in revolutionizing the investing world. Thank you for your continued trust in Intuitive Code's AI solutions.