Become a Millionaire in Days Using Autonomous Trading Apps!
Regardless of the Autonomous Trading app, you are using, Live Trading News, A.I Premium, or the A.I Vision App, you become a millionaire in days! These are the hard facts! Start today!
Live Trading News App
The Live Trading News App is being used by small investors and professionals alike to make absurd profits on momentum trading.  It includes exclusive market calls and stock picks not available elsewhere in the world from Intuitive Code legendary investment team. Take the example of Overstock 6,000% profit or Nikola stock crash, both available in the app!
PERFECT FOR SWING & MOMENTUM TRADING!
We give you a list of the best stocks in REAL-TIME including ratings and even price targets announced LIVE! We help users letting profits run which is one of the biggest common issues among investors. Pull the trigger to start making serious money!
There are so much profits on recommendations in-app that you are unlikely to need any further trade alerts for months. We did our job, you make yours. Alex Vieira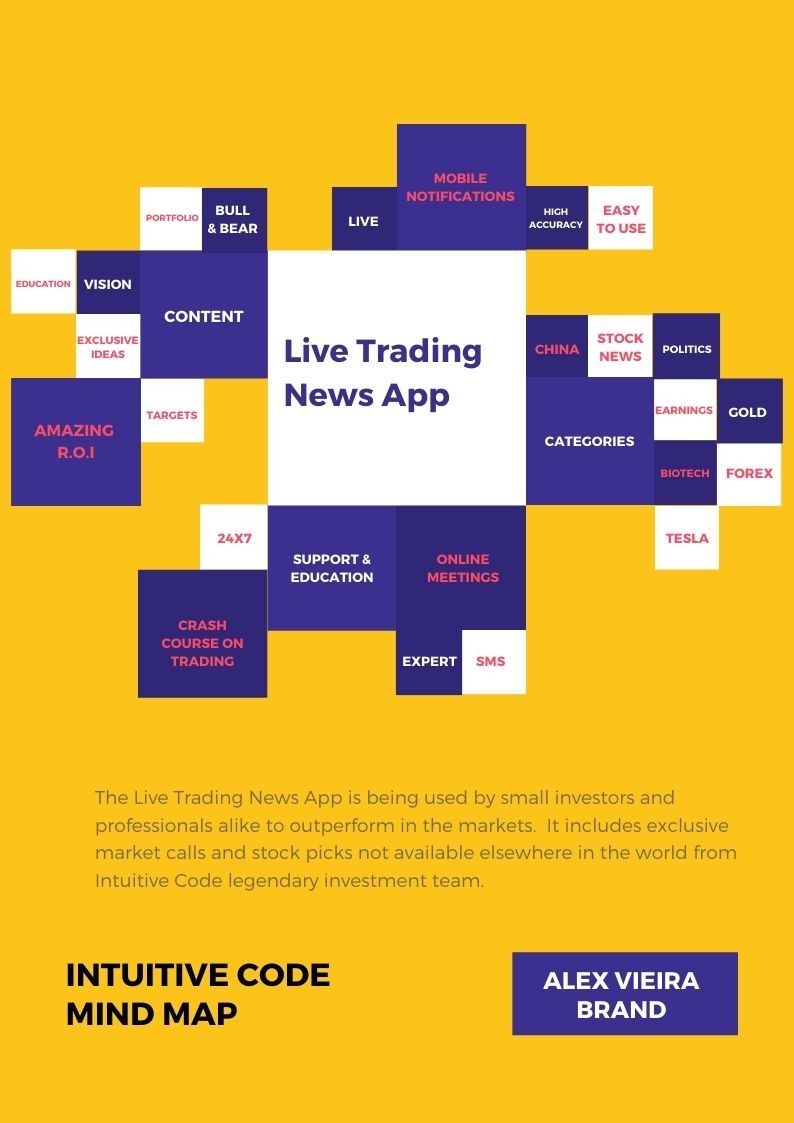 Buy the Live Trading News App
A.I Vision APP - Your Dream is Real
The new A.I Vision APP is the perfect companion to The Future of Investing bundle or Intuitive Code most popular plan, A.I Vision. Be notified about new content for professional investors in real-time. Get real-time notifications on stock updates, hot stocks, revisions, trade alerts. Plus search and filter A.I Vision content by rating, investment type, milestone, ticker, earnings, video, etc.
A.I Premium APP - Ludicrous Profits!
A dream come true carrying 10,000% profit for investors following the legendary Alex Vieira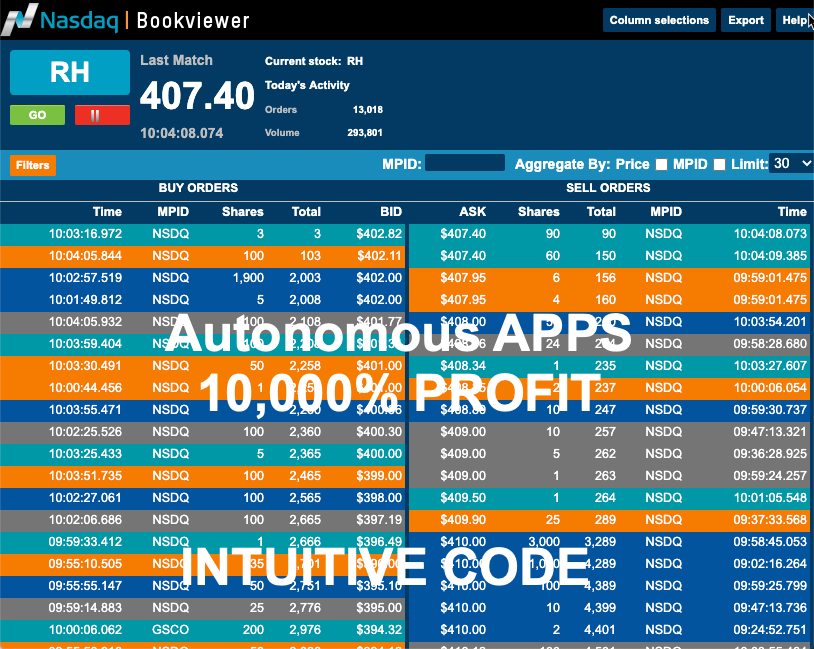 A.I is the biggest revolution in human history and you can participate by enrolling in Intuitive Code most successful program led by an extraordinary team of successful investors and a true visionary.
The full version of the Alex's call in the tech sector is included in A.I Vision along with everything else that matters for professional investors to make billions of dollars in the markets.
Live A.I Trading on ETF QQQ Worth Billions in Profits