Autonomous Trading Sells Biotech Stocks Forecasting Market Crash
Investors should sell their positions in biotech companies as we are headed to a market crash. The only imbeciles losing money in the markets are those buying bubble stocks.
---
If you refuse to sell today the coming bear market and crash will destroy your account. Alex
Sell Mallinckrodt Ahead of Market Crash
Mallinckrodt share price rallied almost 400% since Autonomous Trading upgrade to Strong Buy, but now investors should sell shares of the biotech company ahead of a market crash announced in the company Blog.
---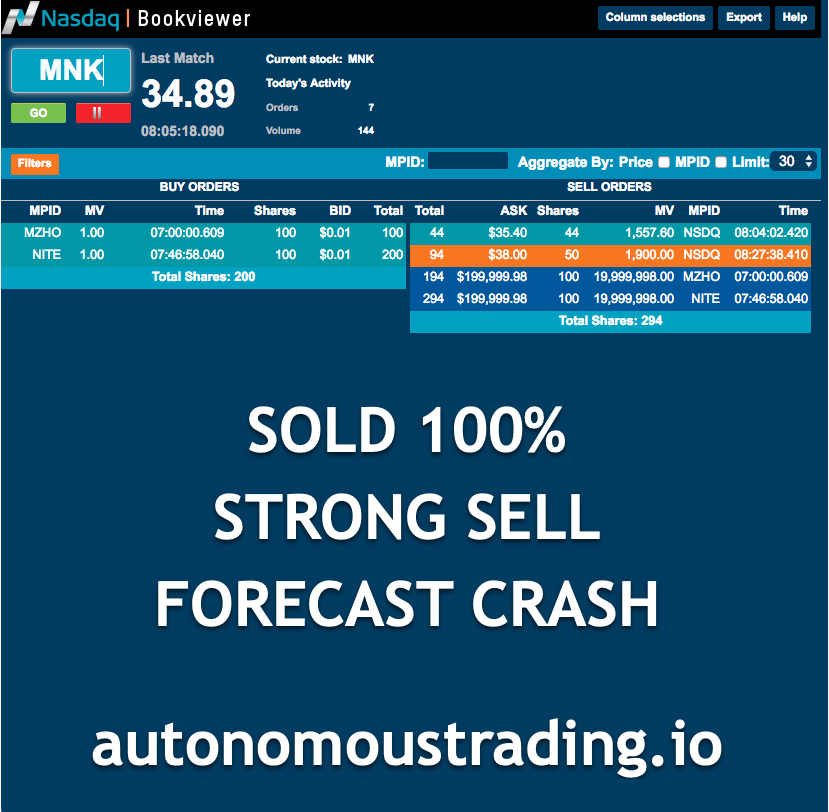 ---
Mallinckrodt share price is currently trading at $20.8 which is according to our expectations. Sell now because you will never see again $85 when I downgraded it to Junk. Alex
---
---
Biotech Stocks Headed to Horrible Crash
Biotech stocks are headed to a crash therefore investors should sell going short! Don't complain later on you were not informed about it.
---
---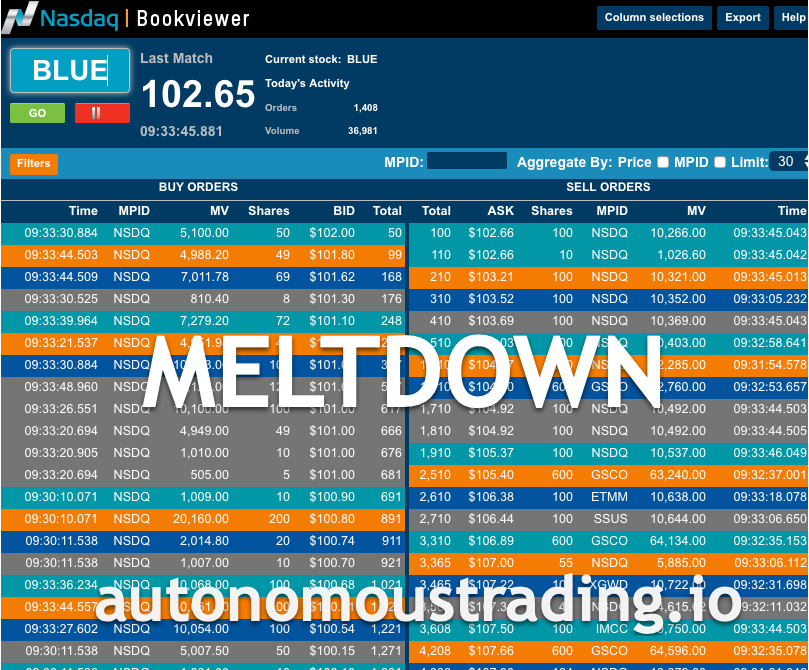 ---
Now, tell me Have you Lost Money in the Markets? Here's the Free Solution from the Greatest Investors!