Autonomous Trading Plans for Stock Rally 2020! Buy Now!
Autonomous Trading team says there are great opportunities to invest in the markets going forward. In the past days the team closed several short positions loading up the truck ahead of the stock rally!
Although fundamentals will play an important role going into 2020 there are still grossly undervalued stocks which could eventually double.
Interested in learning more? Talk to Alex about it today.
I'm no longer short. I reversed to the long side. Alex
Learn more about the stock market going into 2020 for free
Investors can find in the new A.I premium series ideas to invest in ahead of 2020 to make 100% return on investment.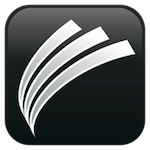 Follow the world's best investors! Stop losing money gambling in the markets following the useless advise of Wall Street criminals defrauding investors.