Autonomous Algorithm Creator Live on Robinhood IPO Shows AI The Next Frontier for Investment Management Firms
Alex Vieira, the creator of the only autonomous AI algorithm, explains the advantages of using artificial intelligence to invest in the markets addressing Robinhood IPO, showing what human beings cannot do. AI is the next frontier for investment management firms.
Robinhood IPO: Why you shouldn't trust human nature in the stock market: A blog article detailing the investment principles behind Robinhood IPO and why you shouldn't trust human nature when investing.
Wall Street is a complicated place where trading decisions are based on human intuition and then enhanced by analytics. We get much better results by relying on highly accurate AI stock analysis.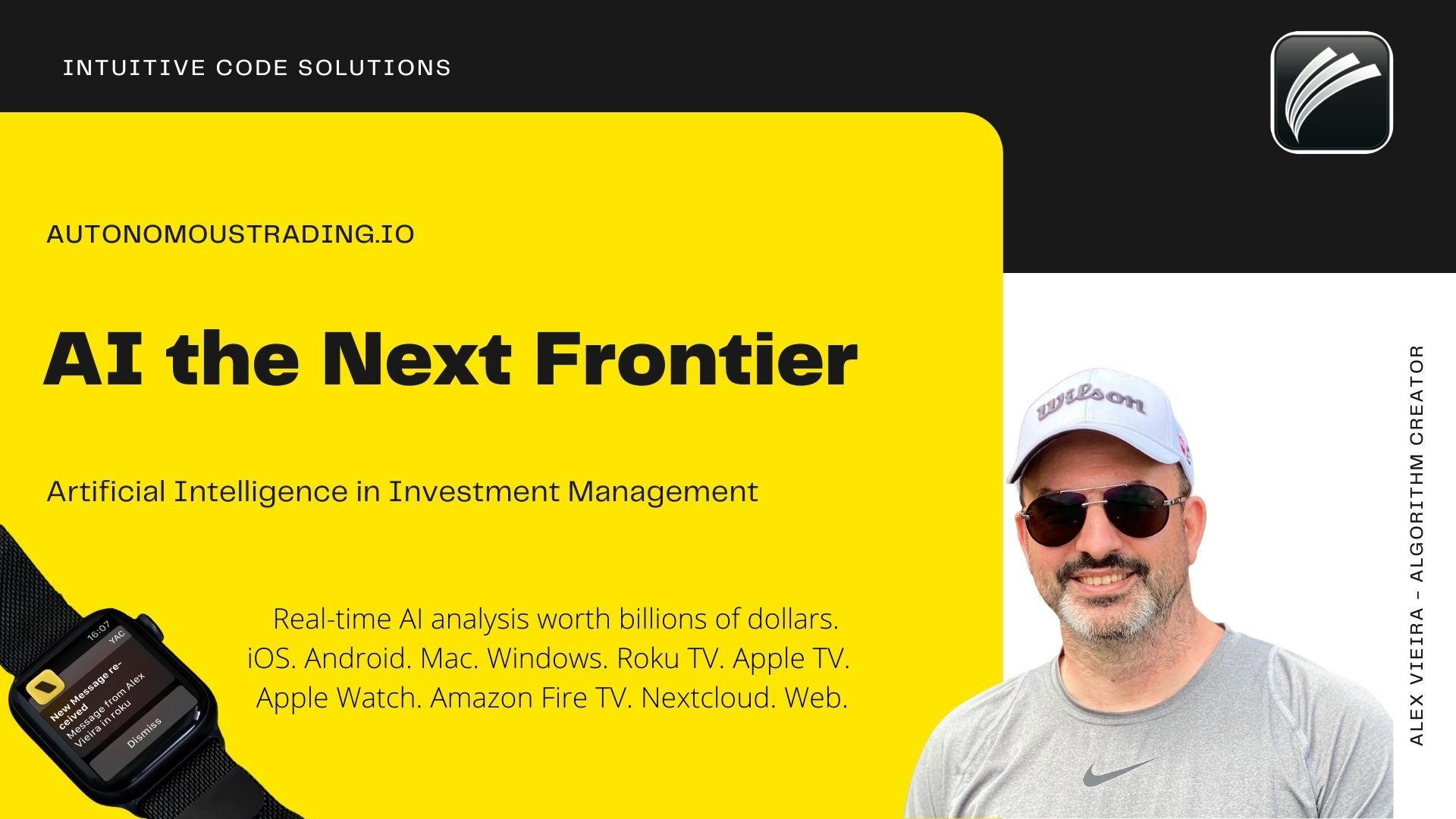 While human intuition may be getting better at making trading decisions, it is not always accurate. People can be emotional, and this can affect the quality of their decisions. In the past, the best traders have always been able to make the best trading decisions. But is this still the case? Are humans still the best at making the best trading decisions? Recent advances in artificial intelligence and machine learning have made it possible for computers to make decisions and trade like humans. Computers are fast, can handle a lot of data, and are not bound by emotions. This is why some people are betting against Wall Street. In the past, investors would often rely on a stockbroker to make trades for them, but now they are finding more and more success by using autonomous AI trading algorithms to manage their portfolios.
Autonomous AI Algorithm
We invite you to attend Alex Vieira's Live events to learn more about the concept and objective of the autonomous AI algorithm. Alternatively, you can listen to him on thousands of calls published on this Blog and the web.
100% accurate price targets
100% accurate AI risk analysis
100% accurate AI stock ratings
No learning curve.
No special skills to invest in.
Stocks. IPO. Cryptocurrencies. Forex. Oil. Gold.
Available on any device. iOS. Android. Web. Roku, Amazon Fire TV. Apple TV
The creator of the autonomous AI algorithm sells Robinhood shares at $77, downgrading to Junk at $85 before Robinhood's share price gets there, sharing his vision with the Yac app users.
Autonomous Trading services are entirely free to use and accessible to everyone except a few cases, such as professional services, analysis on-demand, live events for professionals, courses, AI bots, expert support, custom products, AI portfolio, and risk analysis, and services distributed through apps.
Our proprietary AI algorithm picks up the best stocks to buy and best selling-short opportunities delivering the fastest return on investment in the industry.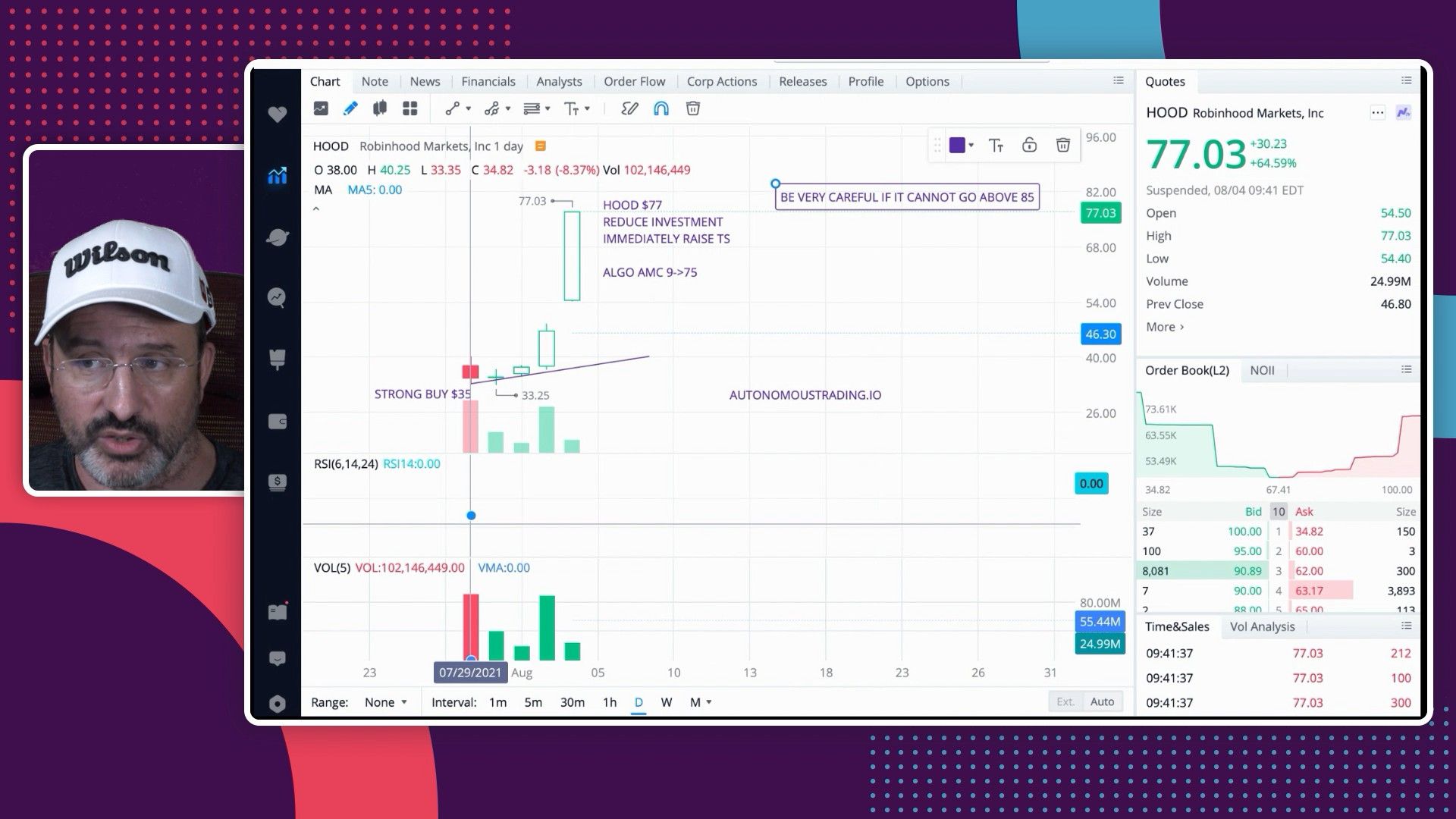 Start your free trial.