Autonomous AI Trading Downgrades Qualcomm to Strong Sell $90 Shares Crash
Qualcomm has just lost billions of dollars in market cap following a downgrade to Strong Sell at a price of $90 made available to Qualcomm (QCOM) investors ahead of the crash down to $67. Learn how to profit from the stock market using artificial intelligence.
AI BOT Downgrades Qualcomm to Strong Sell $90
Qualcomm (QCOM) a former Strong Buy investment position at Autonomous AI Trading has been downgraded to Strong Sell at a price of $90 predicting a crash which is today on the news worldwide.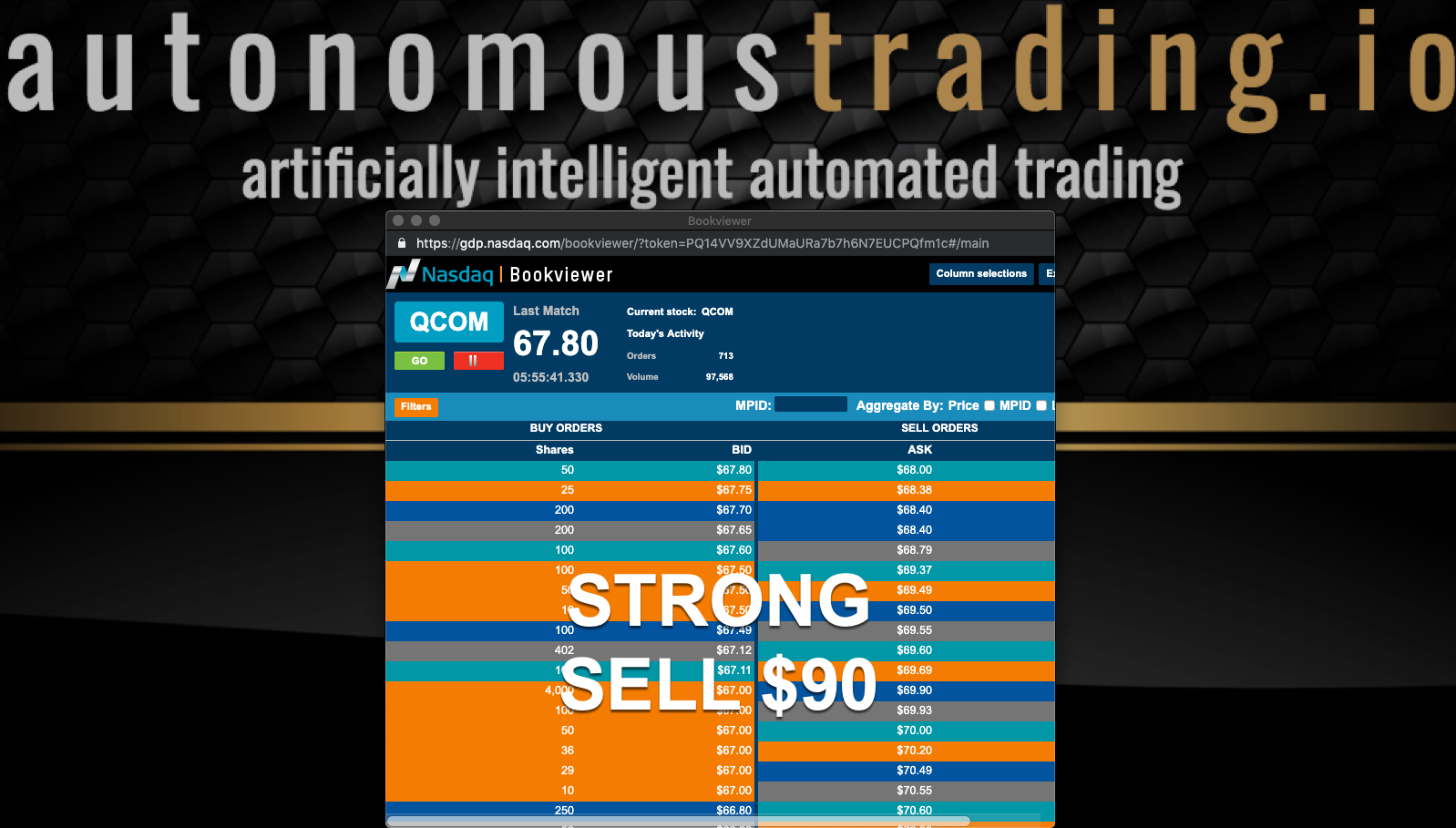 For more information login to your account at Autonomous AI trading app. It is also strongly recommended to attend live streaming sessions.
Yesterday during live meetings before small and professional investors I addressed once again the dramatic importance of not buying Qualcomm explaining the reasons ahead of the collapse. Congratulations to everyone! Alex
Live meetings and streaming is a feature available in AI Perelman which we kindly enabled temporarily for other users in plans such as AI assisted trading bundle.
AI Traders Report Millions of Dollars in Profits
Learn more about live meetings and Autonomous AI trading stream by installing the free app.