Alex Vieira Sell and Short UBER Ahead of Market Crash
Recently UBER reported a good quarter but the legendary investor who had a long position dumped with a tremendous profits as Wall Street turned bullish informing investors in real-time.
Selling UBER Live News Feed!
Learn more how investors are making millions of dollars following a legend in real-time!
I recommend selling short 2 million shares. Alex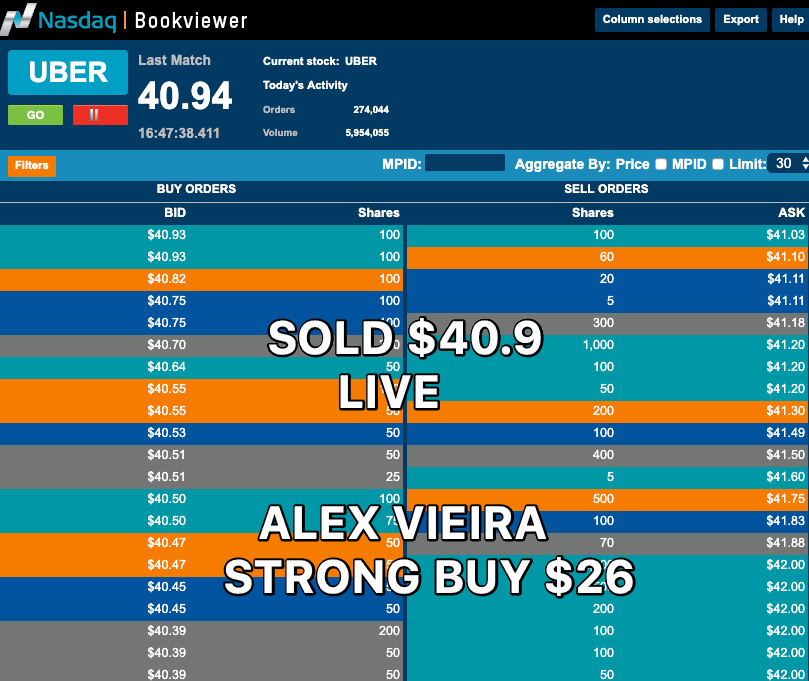 UBER share price crashed to $31 since then!
Live Market Crash Forecast ETF Trading
The trader who called the best stock rally in decades informed investors worldwide to be selling his positions in the U.S stock market acquiring massive short positions. Markets crashed the most in 5 years with the S&P 500 seeing its fastest correction in history.