Alex Vieira LIFETIME AI Trading
Choose Lifetime Alex Vieira Live stream Trading to trade in the markets in real-time using highly accurate A.I trading algorithms.  Sleep. Eat. Trade. Profit. Stocks. IPO. Tesla. Forex. Revolutionary pricing model, one-time fixed introductory fee, and profit sharing.
The Most Affordable Deal Ever Created!
The legend has published 65,000 case studies since 1989
I planned my retirement in the past couple of months informing Alex about my intention.  Hereafter, everyone who was used to deal with me can rely on him.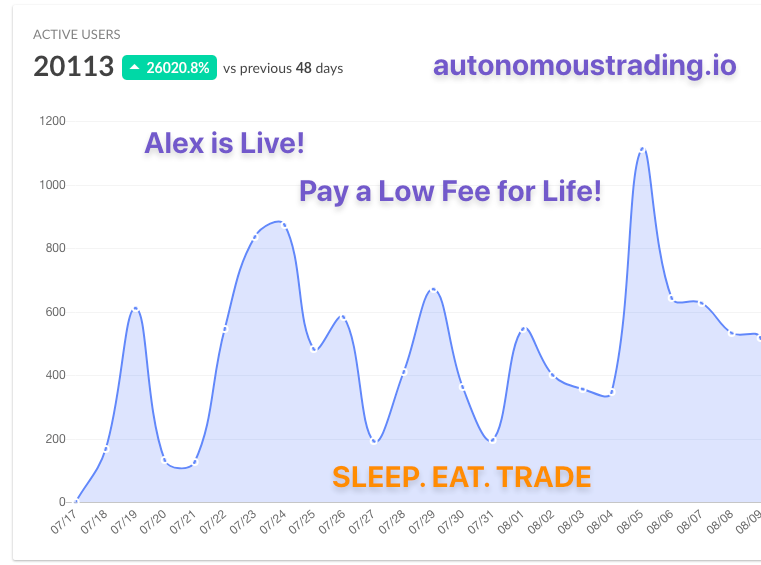 BENEFITS
Intuitive;
IPO's;
Stock & Forex trading;
Earnings season included;
Not available to non-professionals;
One-time lifetime introductory fee;
Day-trading and short-term trading included;
More than 65,000 case studies since 1989;
FEATURES
Part-time;
Live trading;
Live streaming;
Alex's direct support
Any stock including Tesla;
Automation based on open orders;
Access to your private room on Microsoft Teams;
Instructions to manage portfolio when live streaming not running
PRICING MODEL
No recurring payments;
Lifetime one-time introductory fee;
Platinum members save 20% of the introductory fee for a limited time;
Profit sharing kicks-in after a limit is reached;
Custom pricing model available.