Alex Vieira Issues Stark Warning on U.S. Economy and PacWest
In an increasingly volatile financial landscape, discerning voices like Alex Vieira's stand out, offering invaluable guidance to navigate tumultuous markets. Vieira's recent dire predictions regarding the U.S. economy and his bearish stance on PacWest (PACW) have captured the attention of the global investment community. But it's not just his expertise making waves; it's also the democratization of such insights through modern platforms like Oracle AI Chatbot. As thousands harness the combined power of expert advice and advanced technology, a new era of informed investing emerges. This article delves into Vieira's warnings and the tools reshaping the future of finance.
The global financial market is no stranger to volatility, with stocks rising and plummeting due to multiple factors ranging from geopolitics to macroeconomic indicators. Recently, renowned investor and market pundit Alex Vieira issued a dire warning to the investing community: the collapse of the U.S. economy, he suggests, is only in its initial stages. His statement, particularly his bearish stance on PacWest, has sent ripples through the market.
PacWest: A Red Flag in the Financial Sector
Vieira's conviction about the imminent perils of the U.S. economy isn't just speculative. He zeroed in on PacWest, downgrading it to 'Junk' when its shares traded at a healthy $44. His guidance now urges investors to sell shares for as low as $11 and even go short on the stock. This dramatic downgrade and his description of the stock as a "no-brainer idea" has made many in the investment world sit up and take notice.
It's crucial to note that Vieira's reputation isn't built merely on audacious claims. Thousands of investors globally have benefited from his insights, with many considering his strategies instrumental in molding their portfolios.
Access to Legendary Insights: Oracle AI is a Game Changer
But how does one access the insights of someone like Alex Vieira? The answer, surprisingly, is more straightforward than one might imagine. His investment ideas are readily available on platform X, and the best part? They're free of charge. This accessibility, rare in the often exclusive world of finance, has democratized financial wisdom.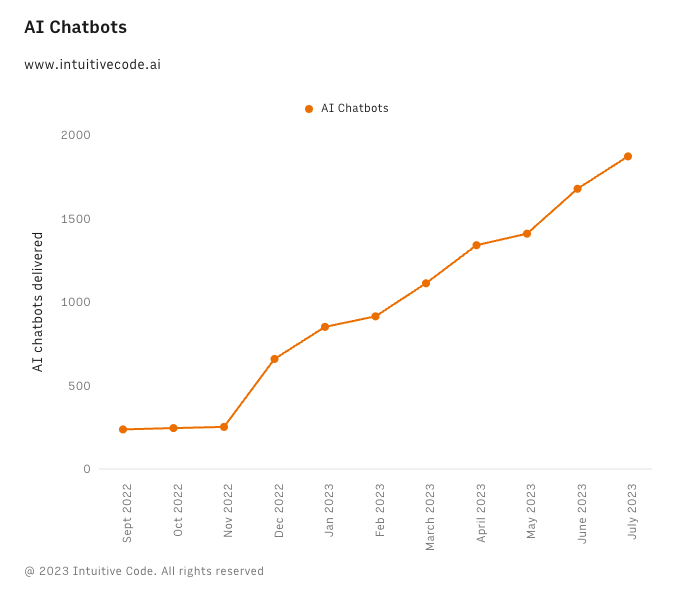 Speaking on PacWest's recent sell-off, the CEO of Intuitive Code stated, "The opportunities to profit from legendary insights are endlessly available at the click of a button, turning a simple mind into a millionaire within days." This sentiment captures the paradigm shift in modern investing, where technology and expert insight combine to offer unparalleled opportunities.
Oracle AI Chatbot: A Paradigm Shift in Financial Consulting
But there's more to the modern investing revolution than just expert insights. The Oracle AI Chatbot is at the forefront of this change. With over 26,000 satisfied users, this tool redefines how investors approach the market, offering real-time advice and strategies rooted in data analytics and expert knowledge.
In a world of financial uncertainty, tools like Oracle AI Chatbot, combined with the expertise of investors like Alex Vieira, offer a beacon of hope. As the market grapples with the predicted challenges ahead, it is those equipped with the right tools and insights who stand not just to survive but thrive.
Join the ranks of the informed and be part of the new age of investing. The future, while uncertain, holds promise for those prepared.