AI Robotic Trading Reiterates Beyond Meat Strong Buy Shares Explode to $200 in Hours!
Learn how Beyond Meat investors continue making an exorbitant fortune following the investment advice of this true market legend who initiated coverage with Strong Buy since IPO $46. It's the second time Beyond Meat is soaring to $200
Start investing in Beyond Meat (BYND) with Alex Vieira today!
Free AI Trading Push Notifications
Available in stocks, cryptocurrencies, forex, ETF, and commodities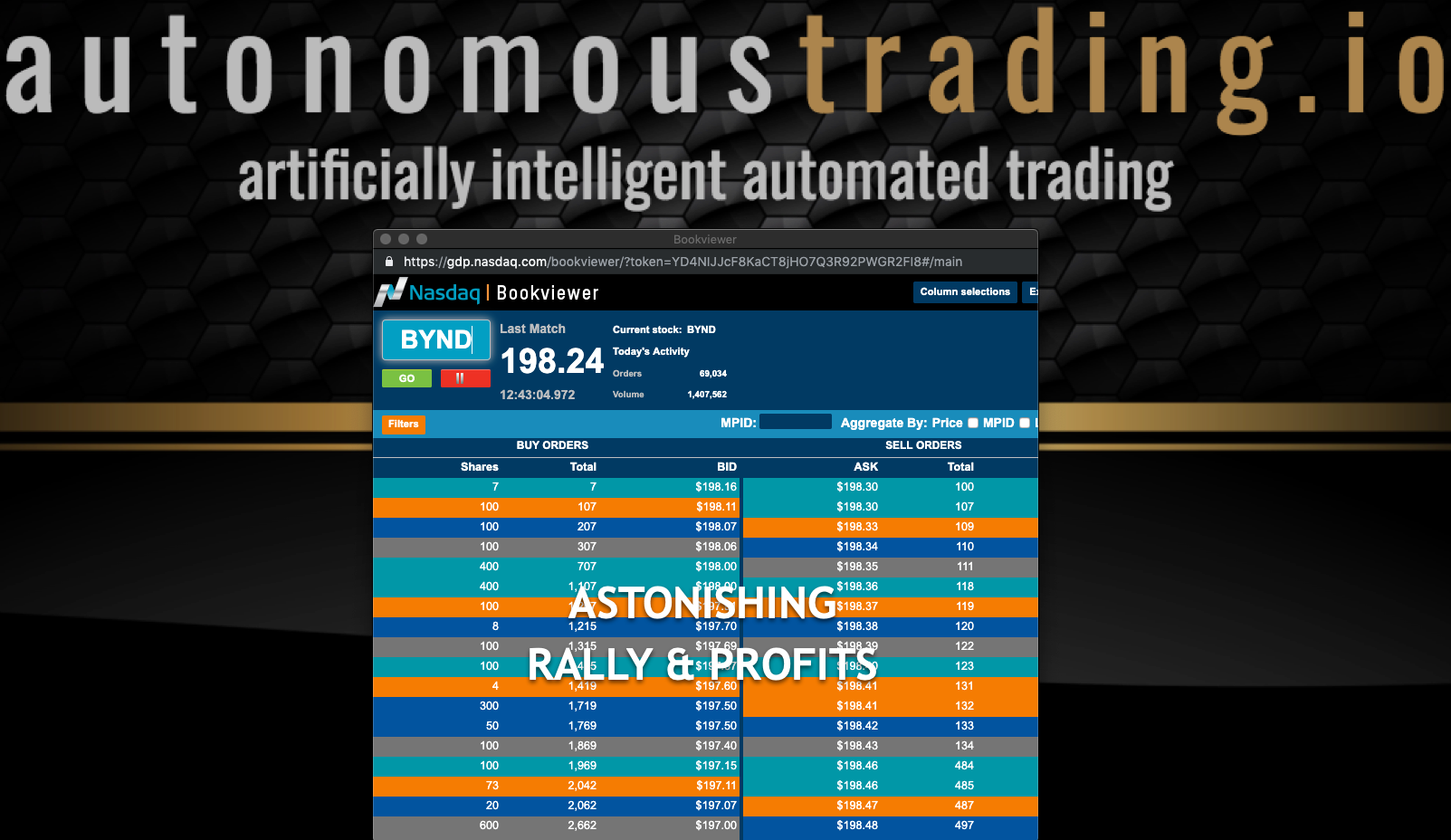 Intuitive AI Code is the leader in artificially intelligent algorithms with applications in numerous industries such as intelligence, finance, defense and trading. Learn more about AI Perelman Trading.